Despite various obstacles along the way, nothing could stop Lauren Jimenez and Patrick Delgado from saying 'I do' -- not even COVID-19 itself.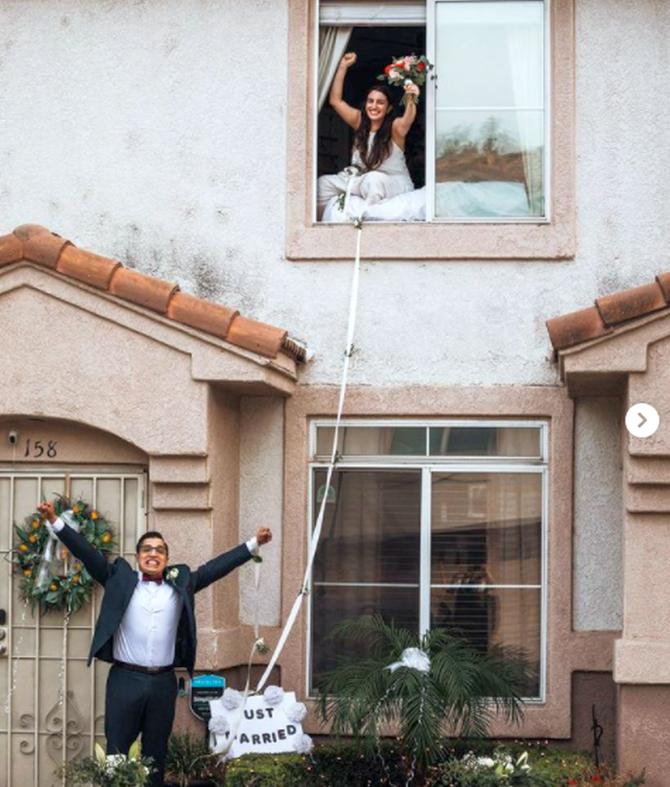 Lauren and Patrick Delgado, a couple of four years, looked forward to their big day on November 20 since they got engaged in May last year in California, United States. What the pair did not expect, however, was for the pandemic to force them to change their venue and guest lists three times.
Testing positive for Covid-19 five days before her own wedding was the last thing Lauren Delgado saw coming.
"Everything that could go wrong did go wrong," Delgado, 29, was quoted as saying to NBC News. "I was really saddened because everything we had planned was already getting cancelled."
As their marriage licence was set to expire the day after their ceremony, the couple ultimately decided to move forward with a wedding under quarantine at the bride's mother's home in Ontario, California -- about 40 miles east of downtown Los Angeles.
Patrick Delgado, 27, stood in a grey suit outside house and the bride was perched above from her second floor bedroom window.
"It was the most 2020 wedding I have ever shot during Covid-19," said Jessica Jackson, the wedding photographer.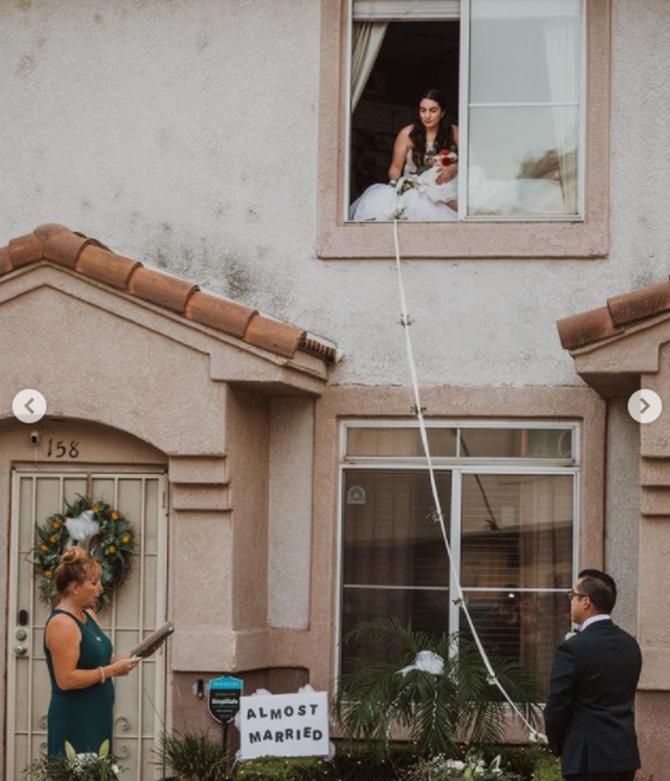 The family members, clad in white face masks, socially distanced outside Delgado's window for the 45-minute ceremony. There was a total of 10 guests -- all of whom tested negative and some who watched from their parked cars on the street, Delgado said.
The couple each held the end of a flower-decorated ribbon made by her aunt when they exchanged their vows.
"It was a way of holding each other's hand despite being so far away from each other," Delgado said.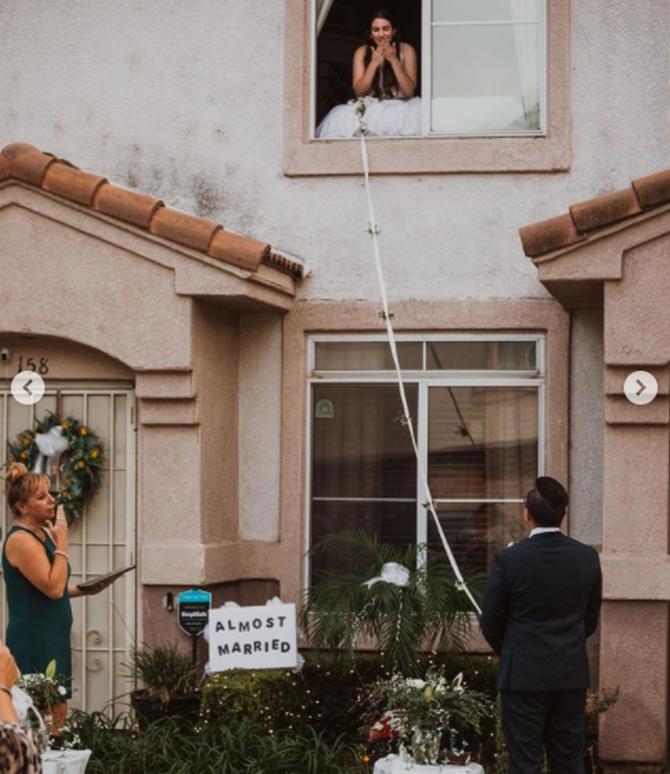 Since being shared, the post has gathered tons of much-deserved appreciative comments from people.
"Omg this is amazing! So happy they still got married!!" wrote an Instagram user. "This made my cry with joy. How beautiful," expressed another. "Wow. This is amazing! Love will win 2020!!!" shared a third.
Photographs: jesscaste/Instagram