United States President Donald Trump made a surprise drive-past to greet his supporters outside a military hospital where he has been admitted since Friday for the treatment of the deadly coronavirus, drawing criticism from Democrats and a leading medical expert.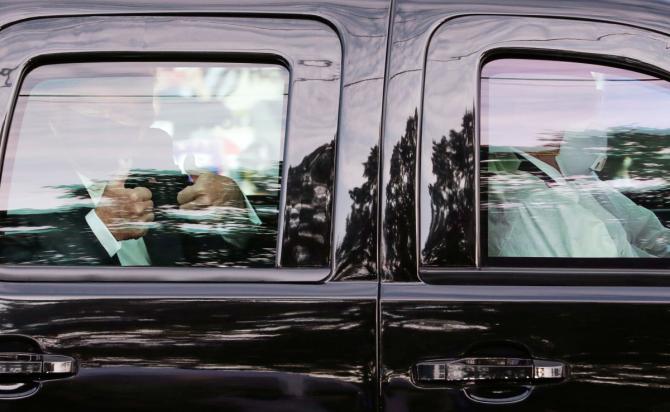 The brief drive through Rockville Pike in Bethesda, a Maryland suburb of Washington DC, that separates the National Institute of Health and Walter Reed National Military Medical Center, brought cheers to his supporters who have been praying for the 74-year-old president's health ahead of the presidential election next month.
"I really appreciate all of the fans and supporters outside of the hospital. The fact is, they really love our Country and are seeing how we are MAKING IT GREATER THAN EVER BEFORE!" Trump said in a tweet soon after his unannounced drive-past.
Trump, a Republican is seeking another term in the White House. He is being challenged by former Vice President Joe Biden of the Democratic Party in the November 3 election.

Trump and the First Lady Melania tested positive for COVID-19 on Thursday night.

Trump was shifted to the military hospital on Friday, which his doctors and White House said was taken out of abundance of caution.

On Sunday, before going out to wave at his supporters, Trump in a video posted on his Twitter handle said he will give "a little surprise to some of the great patriots, who have been on the streets, and they have been out there for a long time".

"They love our country. I am not telling anybody but you, I am about to make a little surprise visit," Trump said.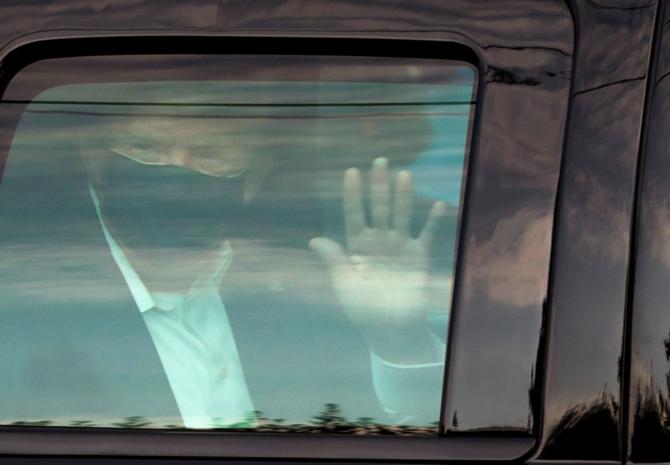 © Copyright 2022 PTI. All rights reserved. Republication or redistribution of PTI content, including by framing or similar means, is expressly prohibited without the prior written consent.