A hotel that bills itself as the world's first "polar bear hotel" has opened in China's far northeastern Heilongjiang province, drawing both guests and criticism for its central feature: live polar bears.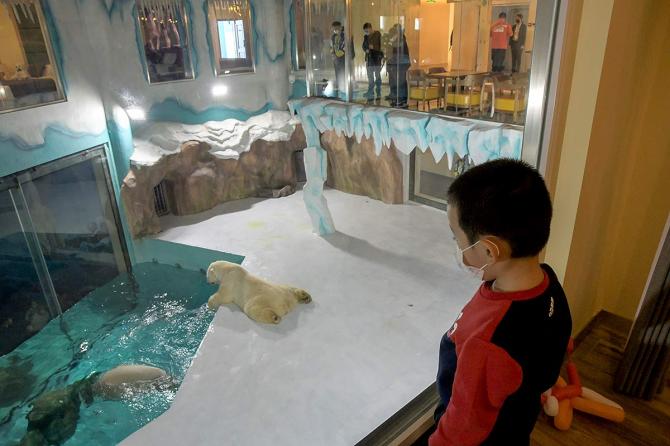 The Polar Bear Hotel, part of the Harbin Polarland theme park in Heilongjiang's capital and largest city, Harbin, opened its doors on Friday with the promise of round-the-clock polar bear viewing from all 21 guest rooms.
Photos and videos from Chinese state media featured the bears in an enclosure under harsh warm lights, surrounded by artificial ice and a small pool of water.
Yang Liu, a spokeswoman for Harbin Polarland, told Reuters that the indoor area is only part of the bears' total enclosure and that the animals are allowed outside when the air quality and temperature permits them to do so.
The hotel has been booked fully booked for the trial period and their price range from 1,888 to 2,288 yuan (£208 to £252) per night.
Animal rights organisations reacted sharply to the business model that required the animal to stay away from its natural habitat into the glass boxes.
"Polar bears belong in the Arctic, not in zoos or glass boxes in aquariums - and certainly not in hotels," Jason Baker, senior vice president at animal rights group PETA. "Polar bears are active for up to 18 hours a day in nature, roaming home ranges that can span thousands of miles, where they enjoy a real life."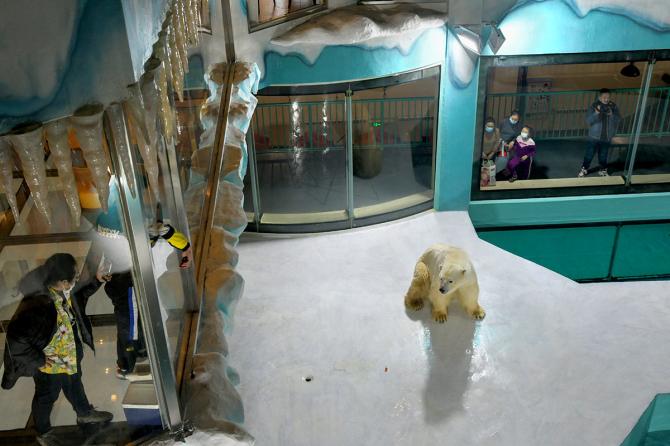 Critical comments from Chinese social media users have flooded the hotel's page, slamming the facility for "cruelty" and exploiting the animals for profit.
"The entire thing lacks awareness and class," wrote one Weibo user in a top rated comment on a post that shared pictures of the bears roaming around their enclosure. "I don't see how anyone can find enjoyment in another being's suffering."
"Surely there are more educational and ethical ways of learning about polar bears rather than resorting to something like this?"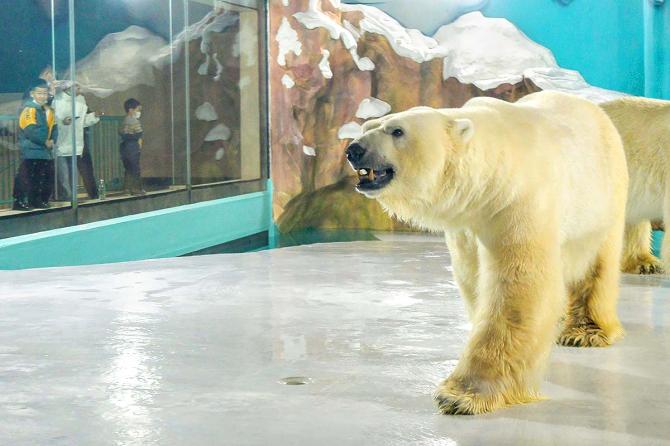 The exhibit of polar bears in the Harbin hotel echoed the treatment of Pizza, which in 2016 was called the world's "saddest polar bear" after it was put in a glass enclosure in a Chinese shopping mall and showed signs of distress. The bear was moved to an aquarium and reunited with his mother following a global campaign calling for the bear's release.