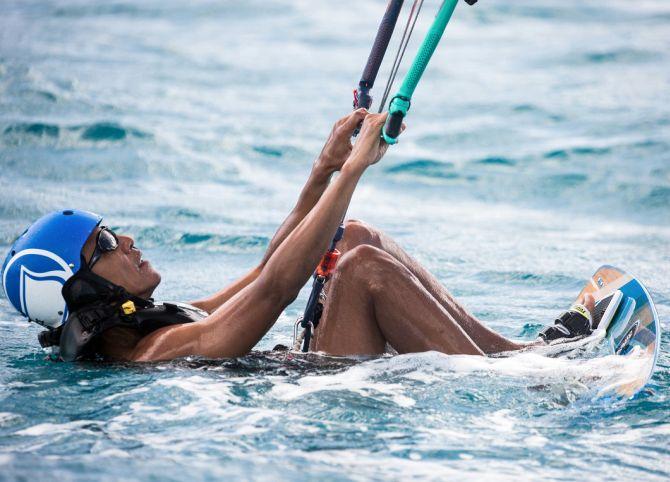 He's been known to be a 'chill dude' and Barack Obama, the former United States president, once again proved that.
Obama and his wife Michelle are enjoying their new-found freedom holidaying in the British Virgin Islands with British billionaire Sir Richard Branson.
Sir Richard posted an online blog showing pictures and video of the former president kitesurfing at his private island.
And we have the photos of the ever chill former prez having some fun!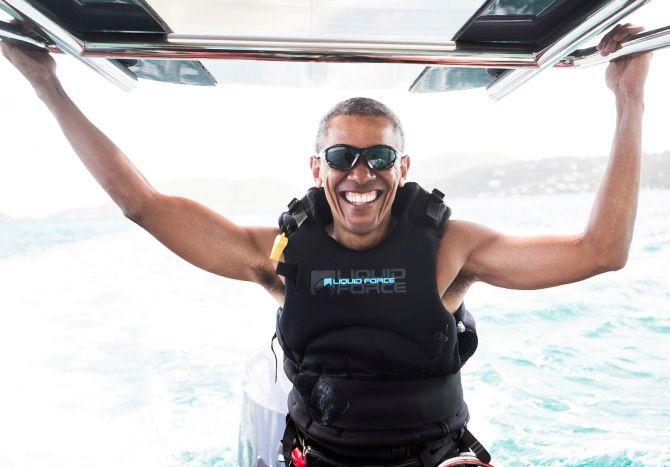 Obama and his wife Michelle are having the time of their lives at Branson's Necker Island and we think the smile just proves what a fun time he's having. Photograph: Jack Brockway/Virgin/Reuters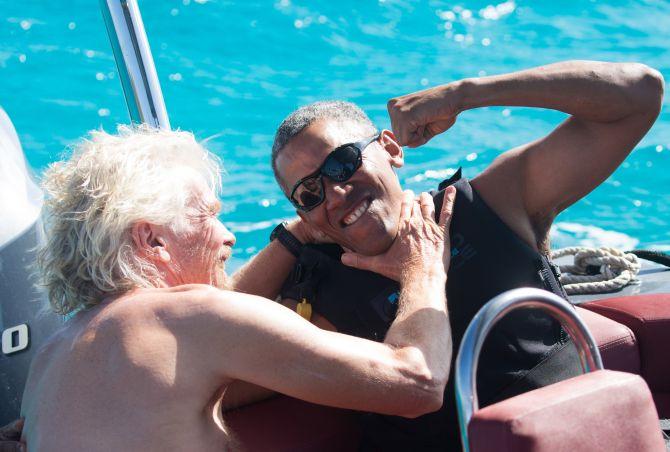 Branson spoke about the 'honour' of being able to invite the former president and first lady to his island. Photograph: Jack Brockway/Virgin/Reuters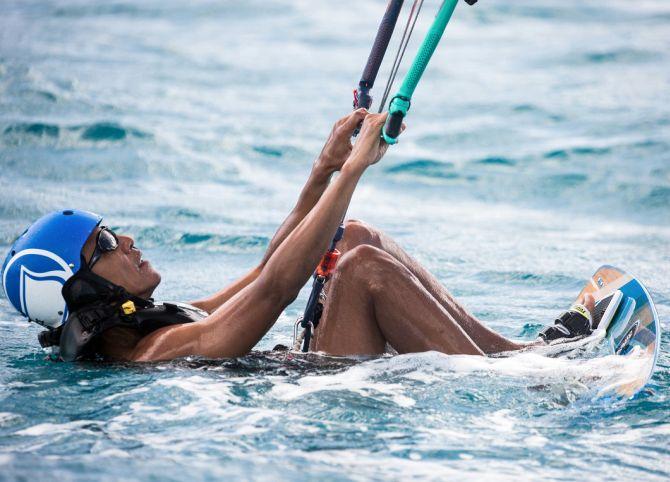 Branson wrote about challenging Obama and we have to got to say, the former President came out on top! Photograph: Jack Brockway/Virgin/Reuters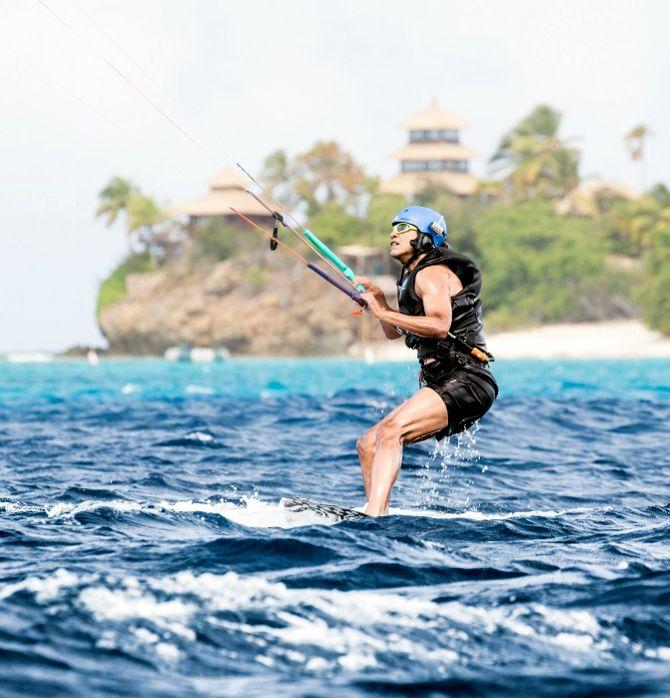 This is Obama's first holiday after leaving office and according to Branson's blog post, he found the new freedom exhilarating. Photograph: Jack Brockway/Virgin/Reuters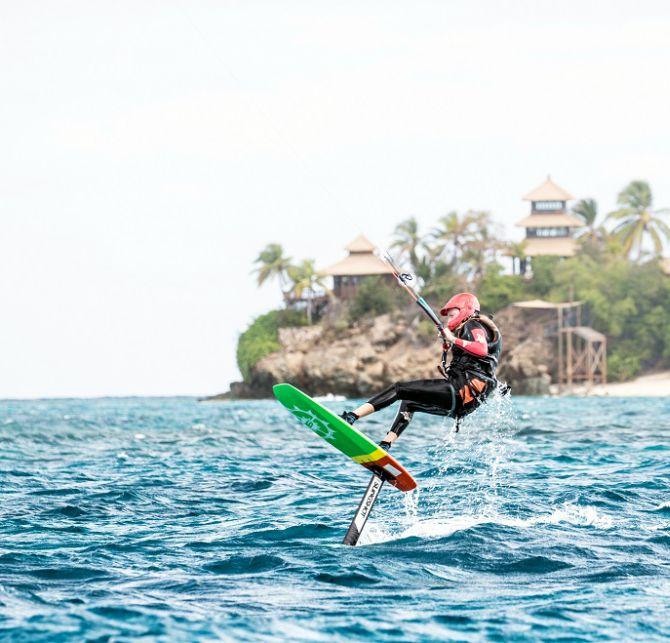 Obamas are now back in Washington, DC where they have chosen to stay while youngest daughter Sasha finishes high school. Photograph: Jack Brockway/Virgin/Reuters