Fighting the coronavirus pandemic is hard, in fact it seems impossible.
Doctors, nurses, carers and paramedics around the world are facing an unprecedented workload in overstretched health facilities, and with no end in sight.
They are working in stressful and frightening work environments, not just because the virus is little understood, but because in most settings they are under-protected, overworked and themselves vulnerable to infection.
The risk to doctors, nurses and others on the front lines has become plain: Italy has seen at least 18 doctors with coronavirus die. Spain reported that more than 3,900 health care workers have become infected.
In dire times such as these, people are trying their best to show their appreciation to the frontline workers.
Here are some images -- from clapping for them to singing for them.. A 'thank you' in any way goes a long way around.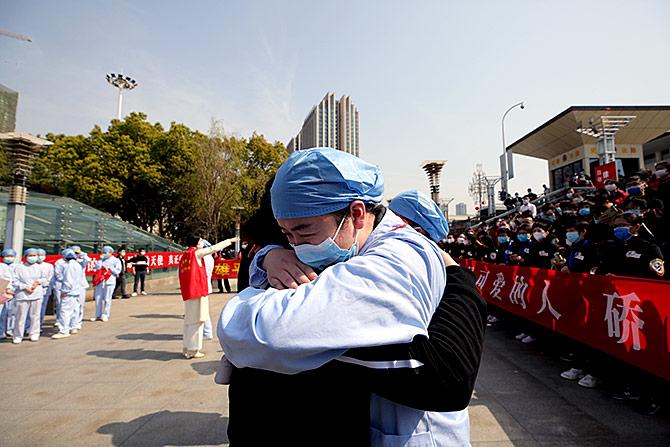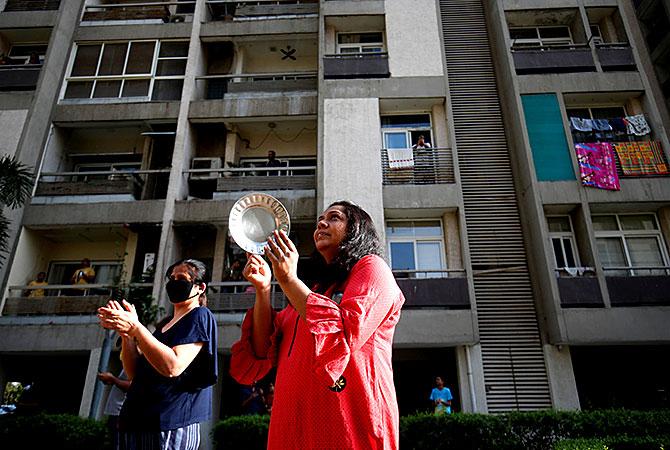 SEE: President Ram Nath Kovind and his family claps to express gratitude to those providing essential services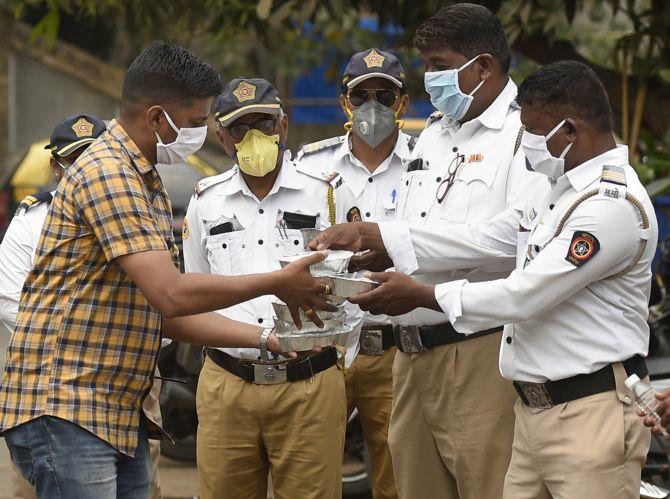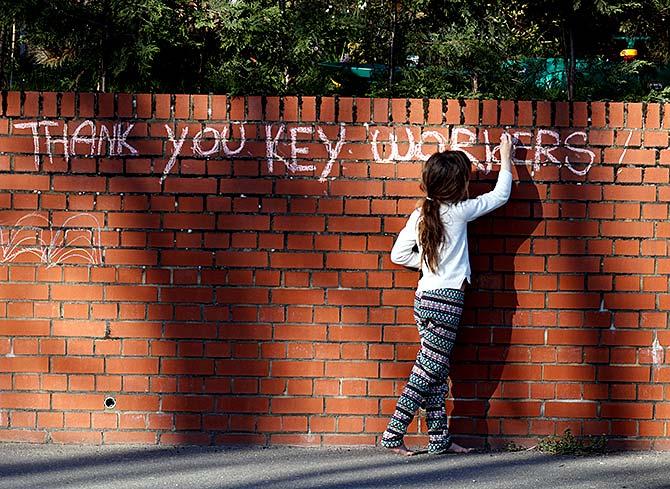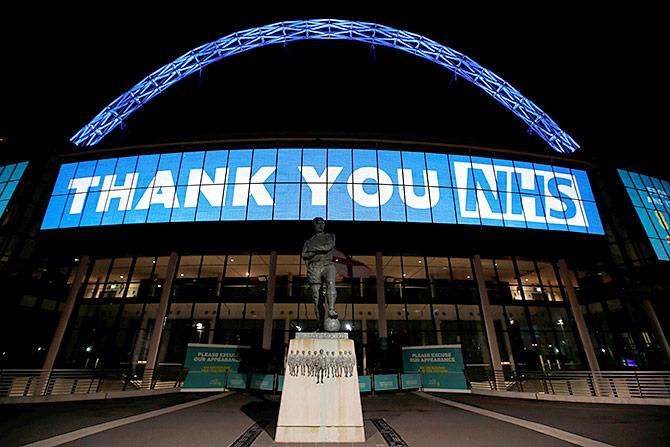 SEE: U2's Bono sings for frontline workers, victims of Covid-19
"For the Italians who inspired it... for the Irish... for the doctors, nurses, carers on on the front line, it's you we're singing to," said Bono of the song as he posted it across U2's social media timelines.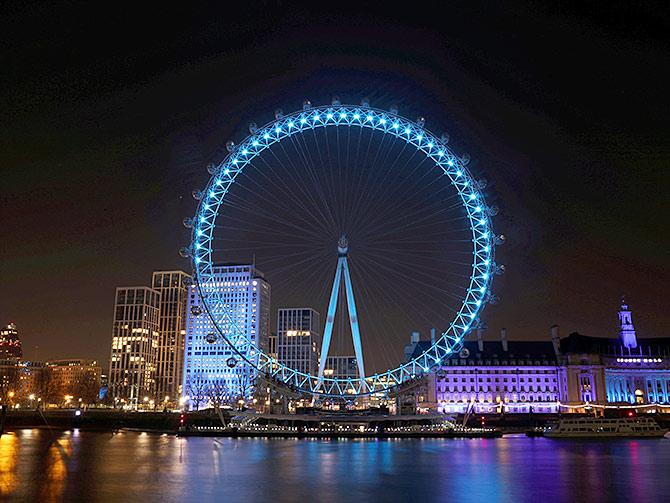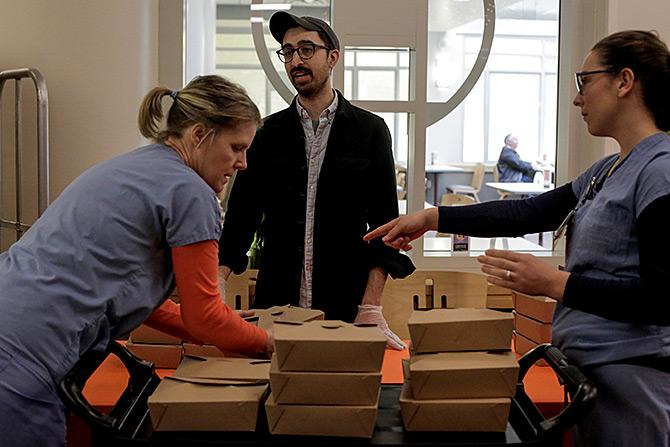 SEE: NHS staff sing 'You'll Never Walk Alone'
Paramedics and other hospital staff join and start singing You'll Never Walk Alone by Gerry and the Pacemakers for those who are treating the ill.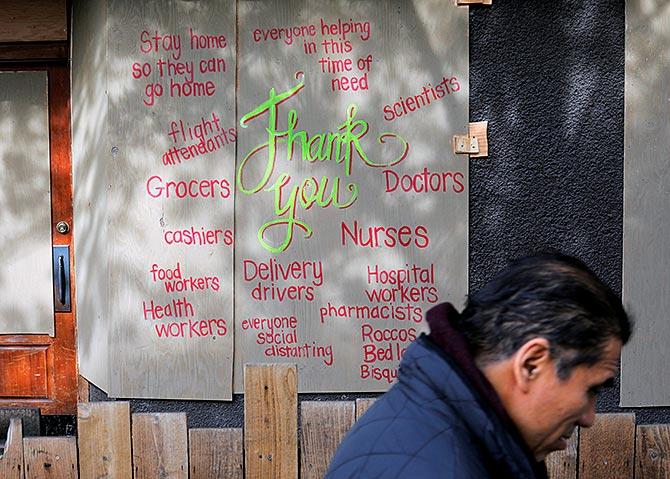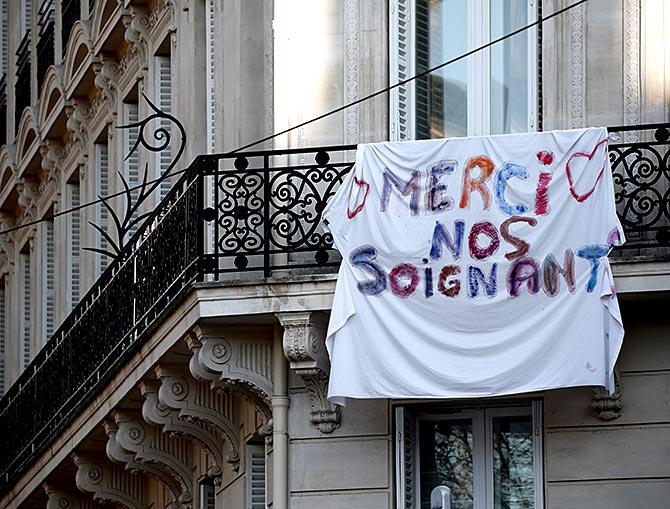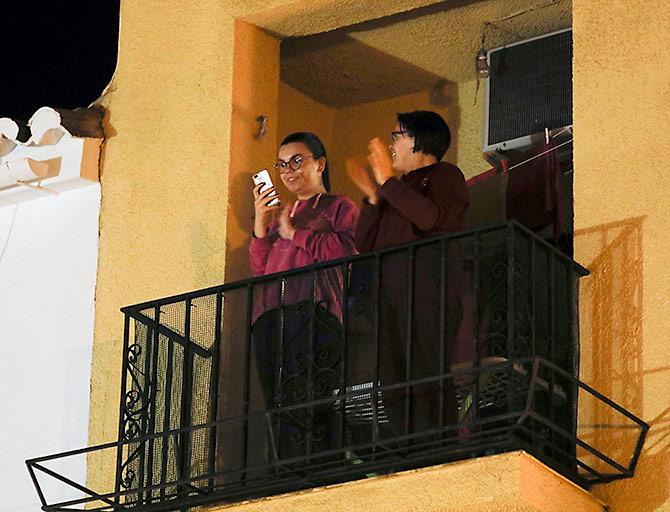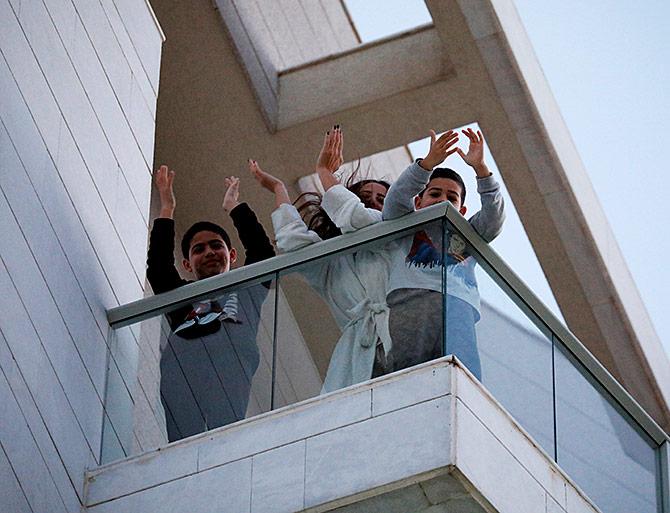 Share your message of thanks HERE