Britain fell silent on Thursday as a minute's silence was held across the country to remember the 22 victims of Monday's concert bombing.
The silence, which fell at 11 am, also marked the nation's solidarity with the 119 who were injured in the blast at the Manchester Arena following a concert, as well as others affected by the atrocity.
Crowds gathered at well-known sites in the UK, including London's Parliament and Trafalgar Square.
Here are some touching glimpses…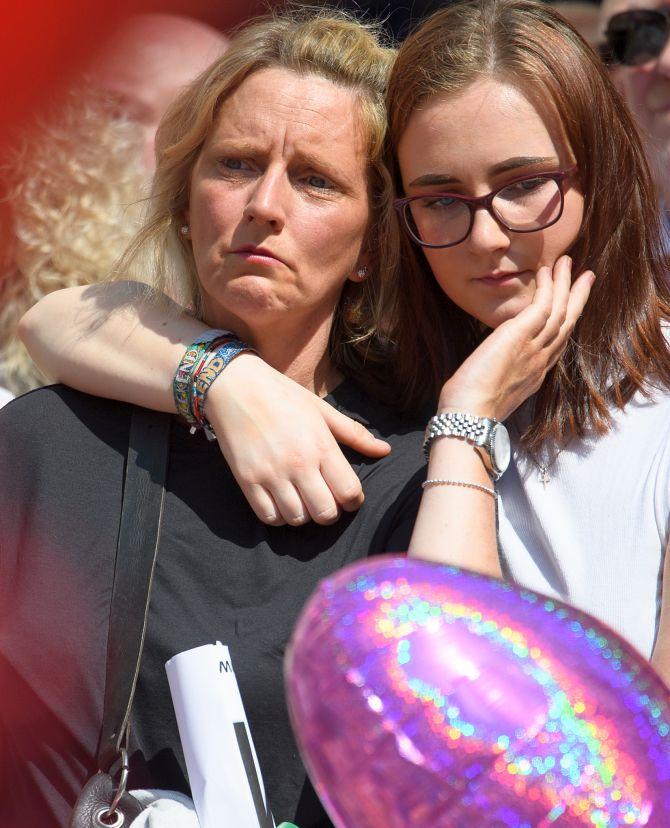 Britain fell silent on Thursday as a minute's silence was held to remember the 22 victims of Monday's Manchester bombing. Photograph: Leon Neal/Getty Images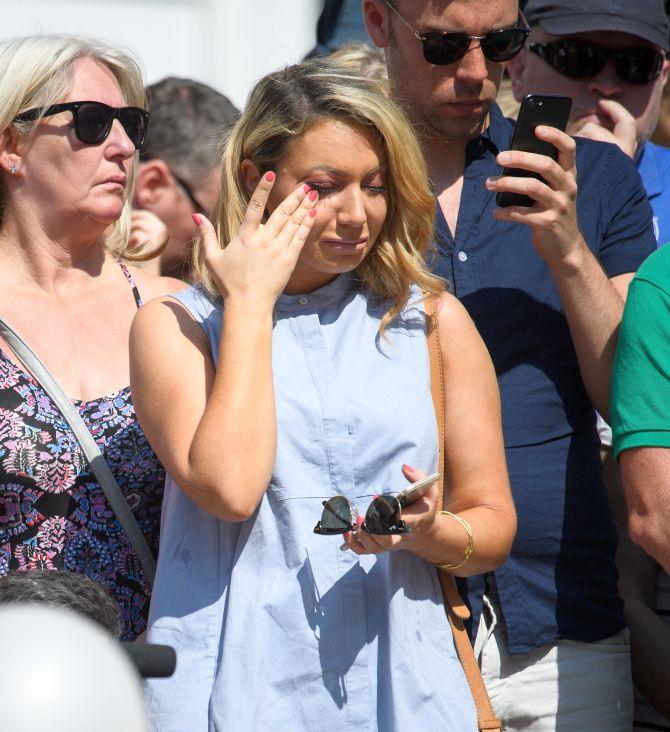 Many people in the crowd wiped away tears during the moving minute's silence, which was followed by applause. There were several shouts and chants of 'we love Manchester' before a lone woman in the crowd began singing Oasis hit 'Don't look back in anger.' Photograph: Leon Neal/Getty Images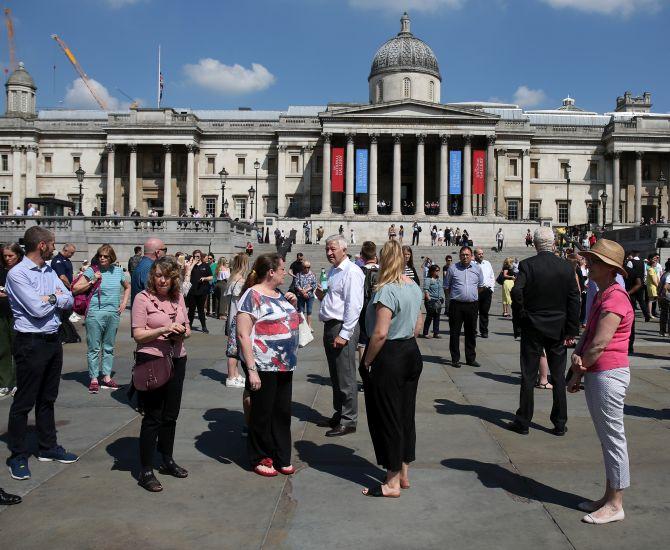 People gathered all over Britain -- Manchester Square, at Parliament Square and even at Trafalgar Square where many gathered to pay respects to the victims. Photograph: Neil P Mockford/Getty Images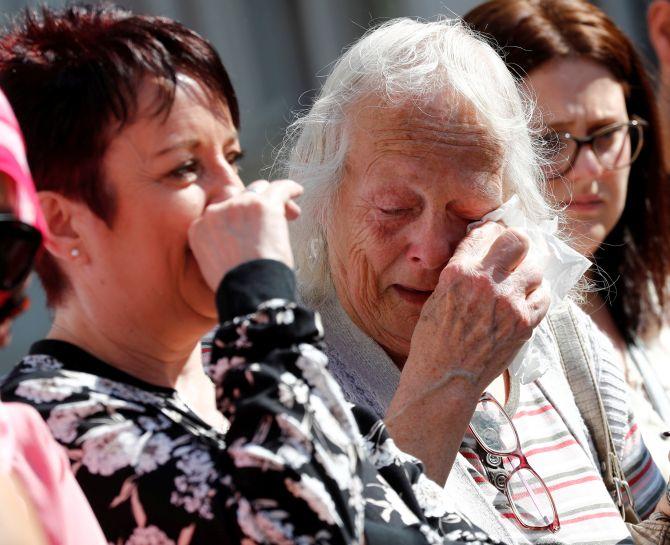 Women wept as they collected to pay tribute to the young lives that were lost when a suicide bomber blew himself up at the Manchester Arena during an Ariana Grande concert. Photograph: Stefan Wermuth/Reuters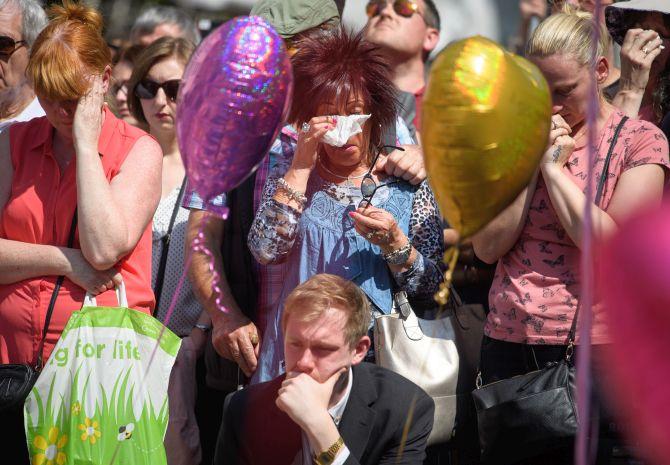 Following the minute's silence dozens of balloons were released over the Manchester Area, where 22 people were killed. Photograph: Leon Neal/Getty Images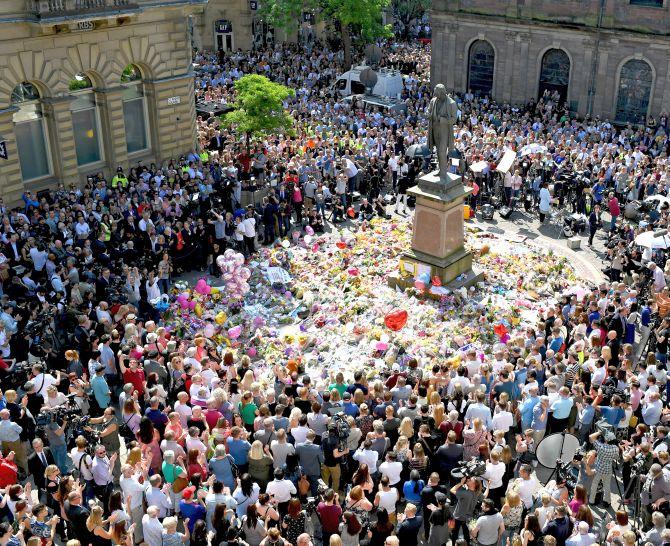 Flowers were laid down by dignitaries at Manchester. "I'd like you to also think about those that still lie in our hospitals, some very critically injured. Think of them and their families," said Greater Manchester Police Chief Constable Ian Hopkins. Photograph: Jeff J Mitchell/Getty Images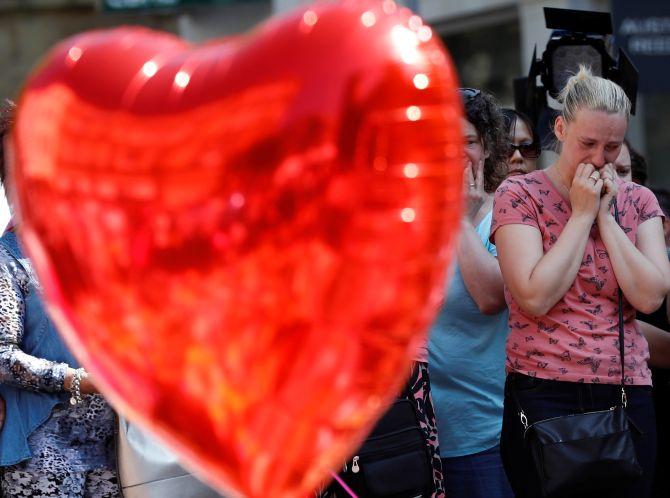 It was heartbreaking as people bowed down their heads while maintaining the minute's silence. Photograph: Stefan Wermuth/Reuters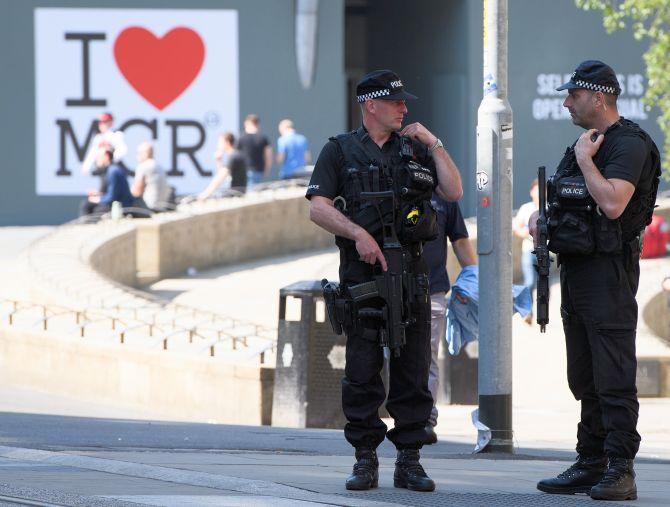 Armed police patrol the city centre ahead of a national minute's silence in remembrance of all those who lost their lives in the Manchester Arena. Photograph: Leon Neal/Getty Images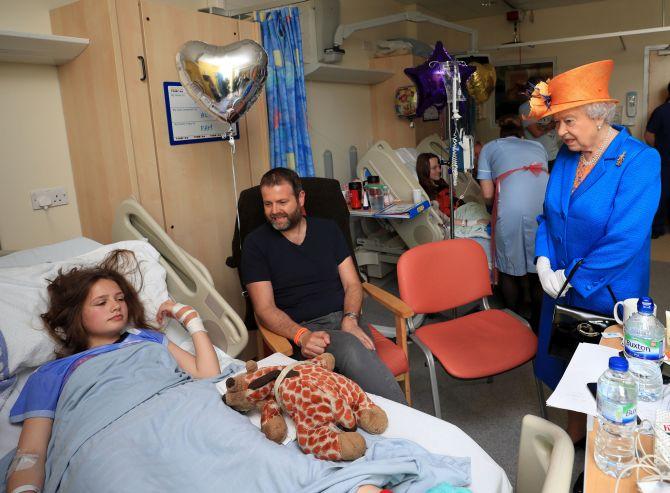 The Queen visited young survivors during a visit to the Royal Manchester Children's Hospital. The monarch, 91, spent time speaking to Millie Robson, 15, Evie Mills, 14, and Amy Barlow, 12, who were among the the 14 children rushed to the hospital in the aftermath of Monday night's atrocity. Speaking to Evie, a schoolgirl from Harrogate, Yorkshire, on the hospital ward, the Queen said: 'It's dreadful. Very wicked. To target that sort of thing.' Photograph: Peter Byrne/WPA Pool/Getty Images
The Queen speaks to Millie Robson, 15, and her mother Marie, from Co Durham, during a visit to the Royal Manchester Children's Hospital. Millie, who was wearing an Ariana Grande concert t-shirt, beamed as she spoke to the monarch. Photograph: Peter Byrne/WPA Pool/Getty Images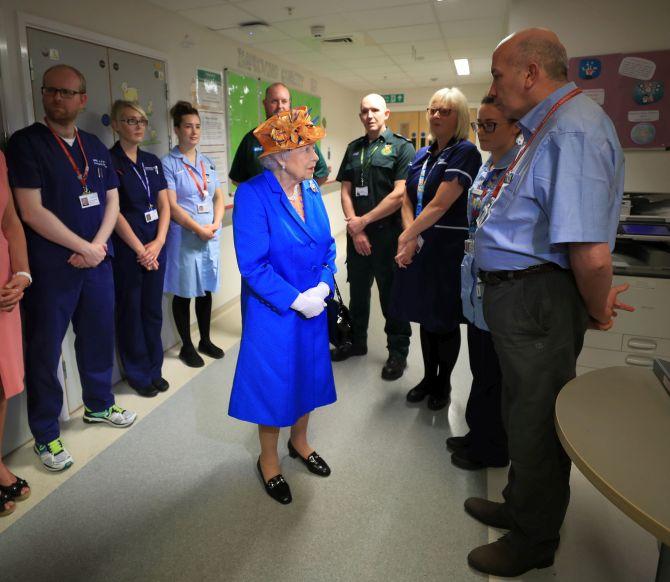 The Queen thanked some of the paramedics and staff at Royal Manchester's Children's Hospital who worked tirelessly to help the youngsters injured in Monday's attack. Five remain in critical care at the hospital