United States of America President Barack Obama sold optimism to the nation as he delivered his final State of the Union speech on Tuesday. Among the hundreds attending the event, there were some special guests, including a Syrian refugee, heroes and Microsoft CEO Satya Nadella.
The White House announced that one seat would be empty, symbolizing the silenced voice of victims of gun violence.
Here are the glimpses from the occasion.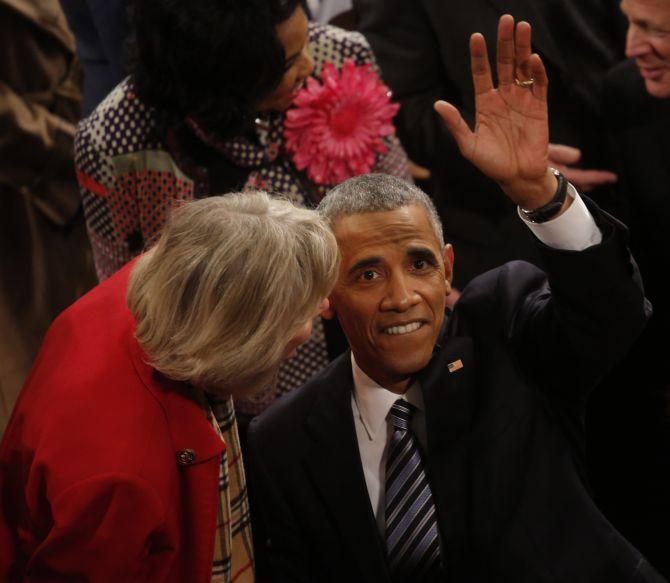 US President Barack Obama waves as he greets members of Congress as he departs after concluding his final State of the Union address to a joint session of Congress in Washington, DC. Photograph: Carlos Barria/Reuters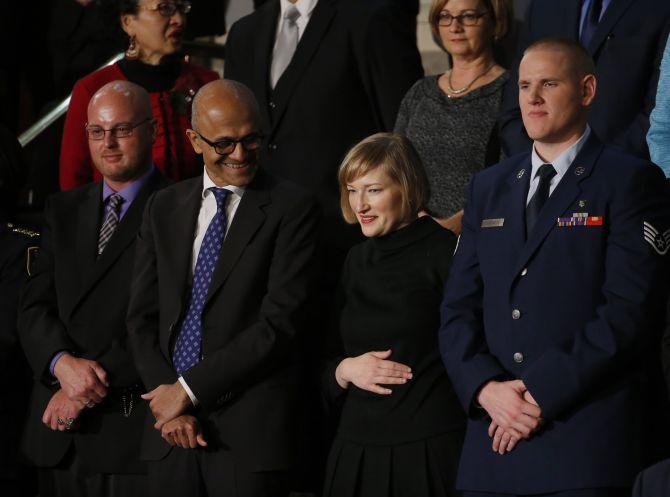 Guests in first lady Michelle Obama's box, including (from left) Ryan Reyes, the partner of one of the victims of the San Bernardino shootings, Microsoft CEO Satya Nadella, community college student Jennifer Bragdon and Air Force Staff Sgt Spencer Stone, who helped stop an attack on Paris bound train in August. Photograph: Carlos Barria/Reuters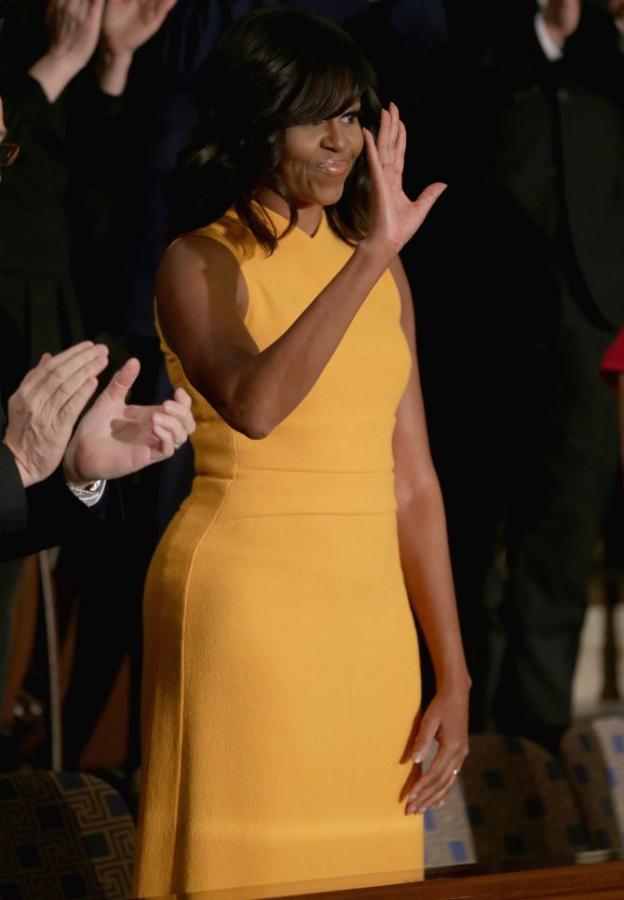 US First lady Michelle Obama waves to members of congress before US President Barack Obama delivers the State of the Union speech. Photograph: Chip Somodevilla/Getty Images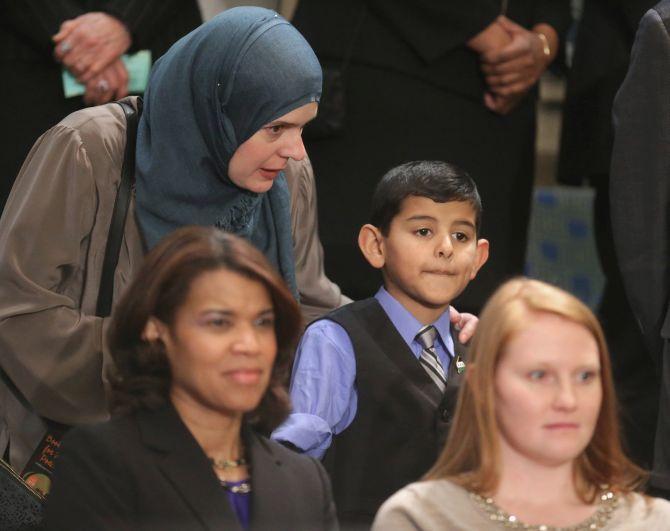 Ahmad Alkhalaf, 9, a Syrian refugee arrives before US President Barack Obama delivers the State of the Union speech. Ahmad was invited by the Massachusetts's congressman Seth Moulton. Photograph: Chip Somodevilla/Getty Images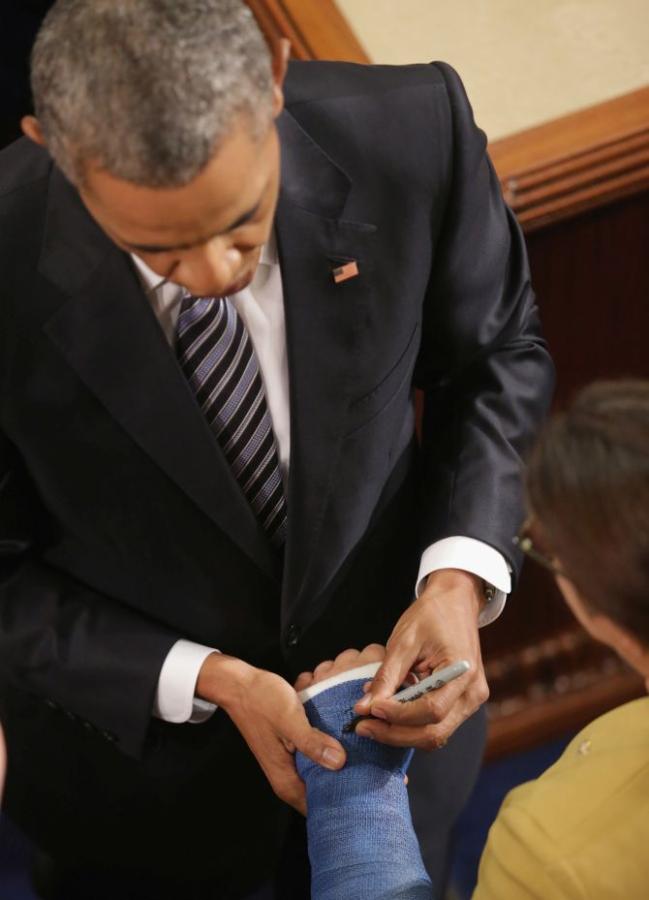 US President Barack Obama autographs the cast of Senate GOP floor manager Laura Dove as he departs after delivering his State of the Union speech before members of Congress in the House chamber of the US Capitol. Photograph: Chip Somodevilla/Getty Images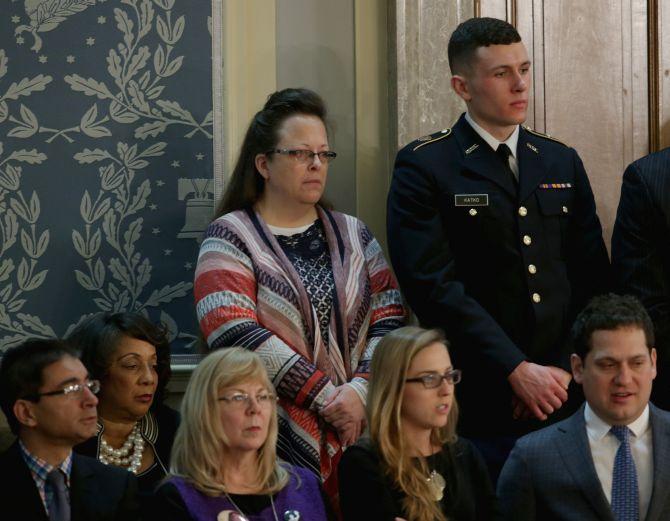 Kim Davis -- the Kentucky clerk who went to jail rather than grant marriage licences to same-sex couples at US President Obama's State of the Union speech. It is unknown who invited her for the event. Photograph: Alex Wong/Getty Images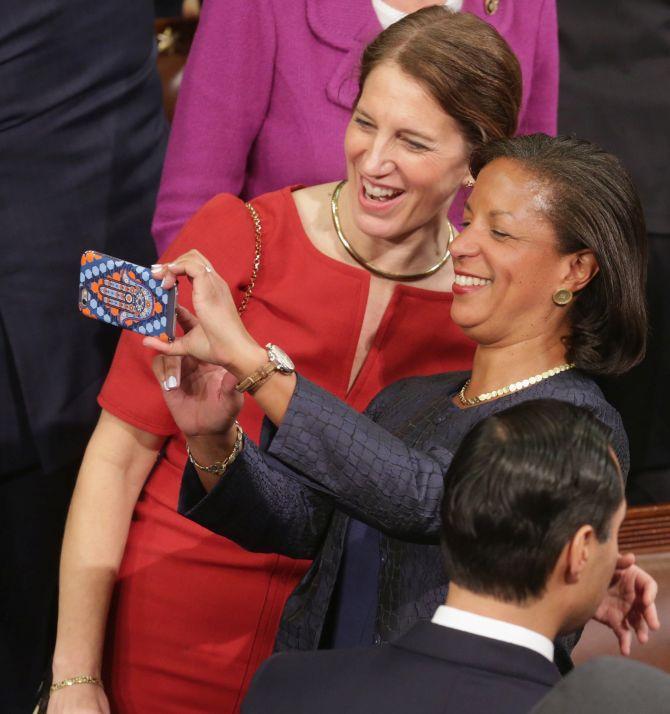 National Security Advisor Susan Rice and Health and Human Services Secretary Sylvia Burwell take a selfie together after US President Barack Obama delivered the State of the Union speech. Photograph: Chip Somodevilla/Getty Images