A Banksy artwork depicting United Kingdom's MPs in the House of Commons as chimpanzees has been sold for close to £10 million (Rs 87.57 crore), in what organisers say is a record for the artist.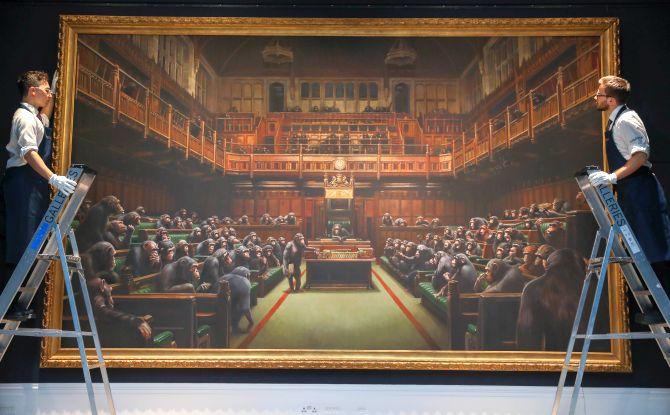 The 2009 work entitled "Devolved Parliament" was sold following a 13-minute battle between 10 different bidders.
"Record price for a Banksy painting set at auction tonight. Shame I didn't still own it," the artist said on his Instagram account.
The auction house said: "Regardless of where you sit in the Brexit debate, there's no doubt that this work is more pertinent now than it has ever been."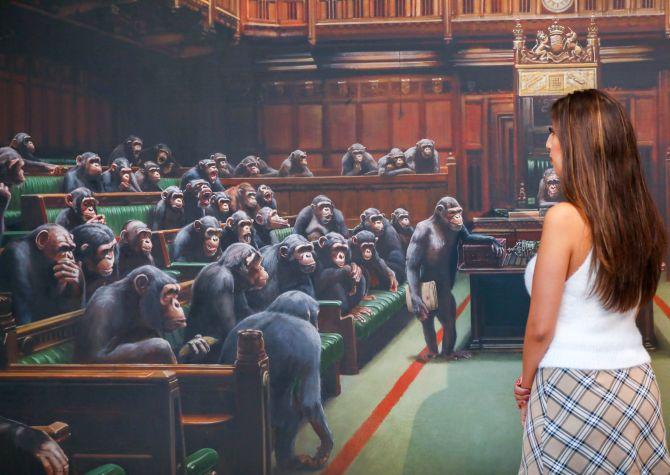 Devolved Parliament is the artist's biggest known work on canvas.
It beat the previous auction record for a Banksy, thought to be the £1.4 million (Rs 12.27 crore) for Keep It Spotless, which sold at Sotheby's in New York in 2008.
Alex Branczik, from Sotheby's, said Banksy "confronted the burning issues of the day".
The auction was held in the same auction room where Banksy stunned the art world a year ago by activating a shredder moments after his Girl With Balloon sold for a little over £1 million (Rs 8.75 crore).