Marathas, a politically-influential community constituting around 30 per cent of the state's population, have been demanding reservation in jobs and education.
The bandh in Maharashtra called by pro-quota Maratha groups was on Wednesday marked by violence and arson even as one more protester died, a day after consuming poison.
In the wake of violence, the bandh in Mumbai was called off midway, despite which some areas continued to witness incidents like stone pelting till Wednesday evening.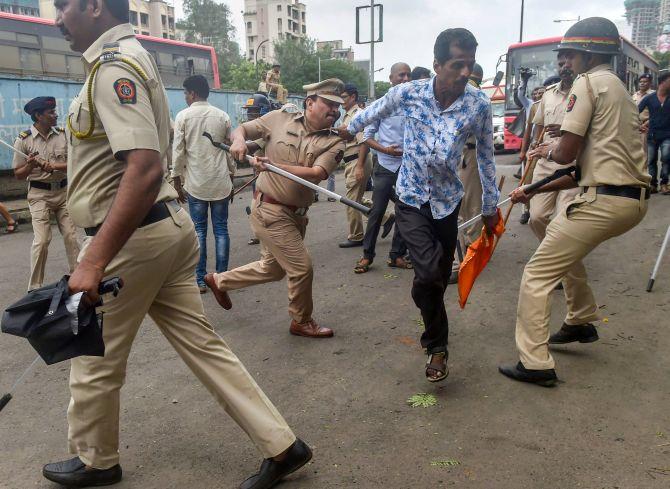 Marathas, a politically-influential community constituting around 30 per cent of the state's population, have been demanding reservation in jobs and education.
Protesters attacked buses, indulged in arson and pelted stones at local trains in several parts of Maharashtra, including Mumbai and the adjoining Thane city, during the bandh called by Maratha outfits to press their demand for reservation in jobs and education.
The Mumbai-Pune and Mumbai-Goa highways were blocked for hours by the protesters.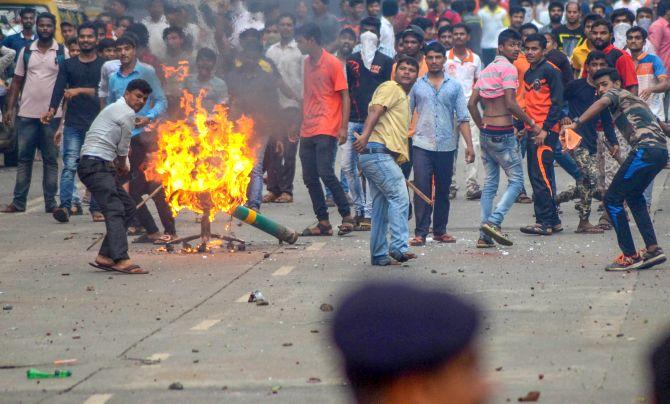 Three policemen, including a Superintendent of Police, suffered injuries in stone pelting.
Police used force, including teargas shelling and baton charge, to disperse the violent protesters at several places.
A number of places saw pitched battles between the police and stone-pelters for hours.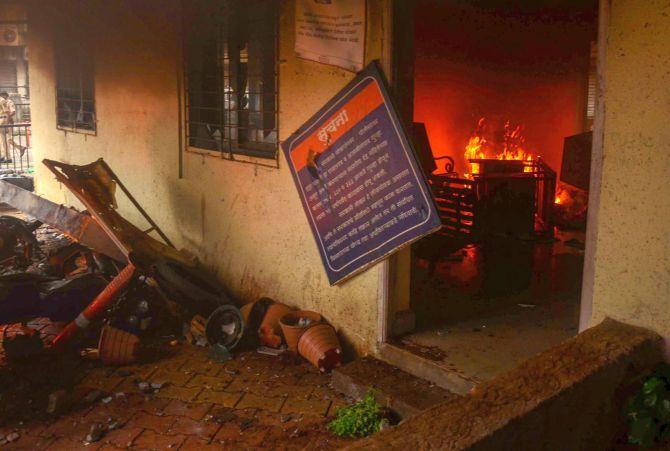 Police said several protesters were arrested for indulging in violence.
The agitation assumes significance as it comes just a year ahead of the Lok Sabha and assembly polls in the state.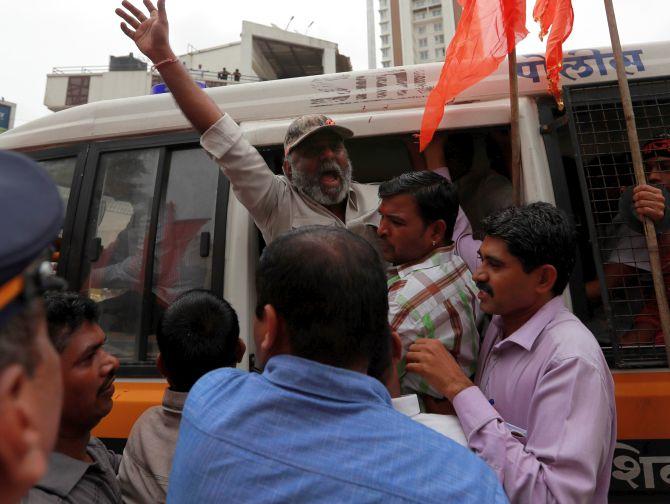 The community members have earlier organised several rallies in various districts to highlight their demands.
Last year, a huge rally was organised by the Maratha Kranti Morcha in this connection in Mumbai.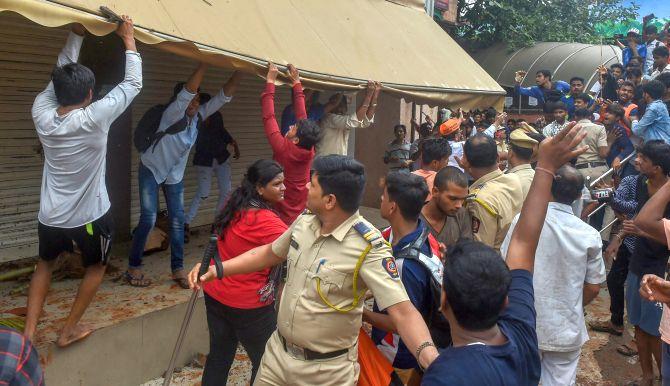 On Sunday last, 27-year-old Kakasaheb Shinde, a pro-quota protester, jumped off a bridge over Godavari River in Aurangabad and died.
This led to intensification of the agitation.
On Tuesday, a man, identified as Jagannath Sonawane, consumed a poisonous substance during the protest in Aurangabad.
He died on Wednesday at a local government hospital, becoming the second person to commit suicide.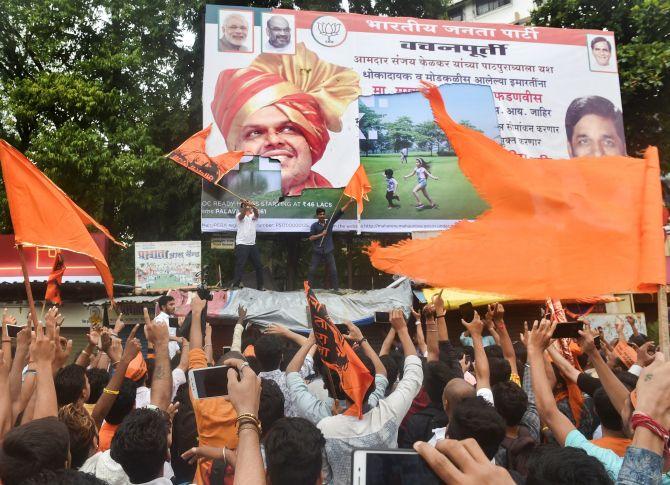 The latest round of agitation, organised in the form of a bandh in various places of Maharashtra since Monday, on Wednesday reached Mumbai where a shutdown was attempted to be imposed.
However, the bandh in the financial capital of India, which began in the morning, was called off just before 3 pm after various parts saw violence.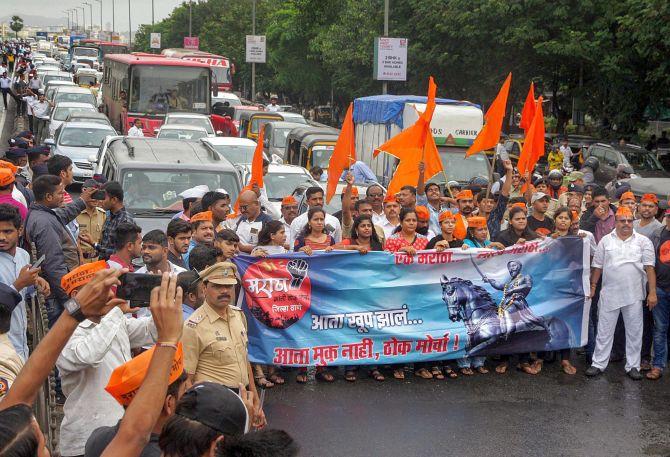 "We only wanted to prove that we are together and proved it. We never wanted protests to get violent and therefore, we are calling off our bandh in Mumbai for today," Virendra Pawar, leader of the Morcha, told reporters here.
"We suspect some people carried out violent activities with political motives. Otherwise, it was supposed to be peaceful like before. But considering the reports of violence coming from outside Mumbai, we decided to call it off," Pawar added.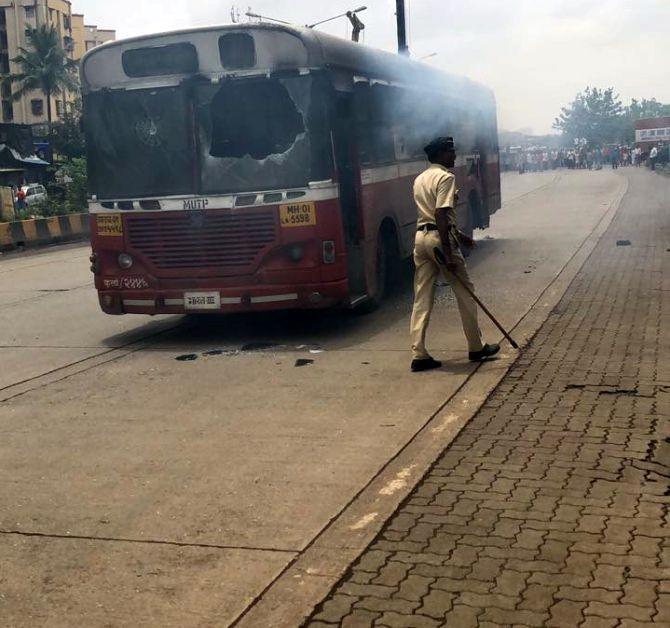 Another leader of the Morcha said a bandh may be called again on August 9 but a final call in this regard will be taken after consulting all senior members of all Maratha morchas.
Maharashtra Chief Minister Devendra Fadnavis asked the agitation leaders to come forward for talks instead of resorting to agitation and violence.
He said his government was committed to provide reservation to the community but pointed out that the issue was pending before the Bombay high court.
In a statement, Fadnavis said his government was committed to grant reservation in jobs and education to the Marathas.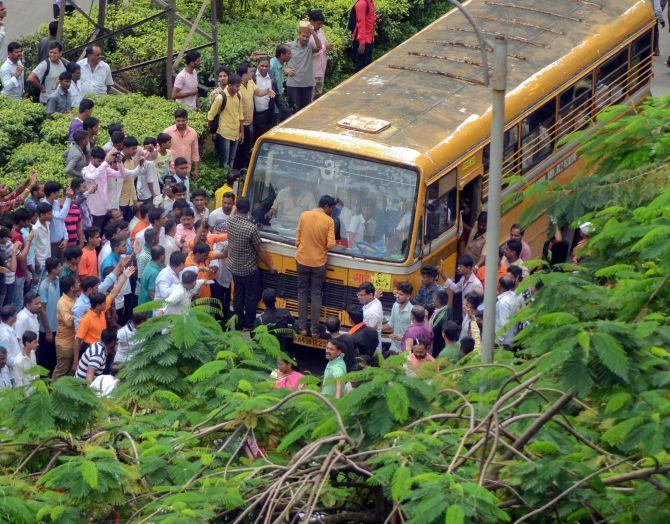 He pointed out that the government had passed a law in this regard which was struck down by the high court.
The state appealed against the high court decision in the Supreme Court but could not get a stay, he said.
"Hence, the case is pending in the high court. A state OBC commission has been set up and a proposal is being prepared as per the law. We are doing sincerely whatever is in our power," the chief minister said.
He said if there was any loophole in implementation of the schemes, it can be sorted out through talks.
He expressed sorrow over the suicide by a youth and attempts to commit suicide by others during the agitation.
The Maratha Kranti Morcha had given the call for the bandh, demanding an apology from Fadnavis for alleging that some members from the community were planning violence at Pandharpur town in Solapur district.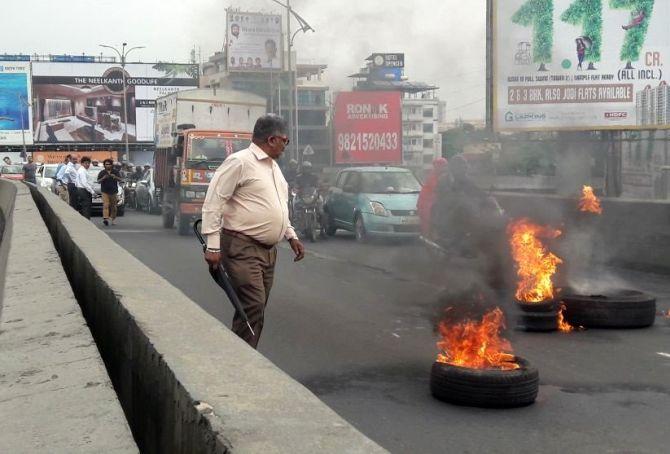 Fadnavis, who was scheduled to perform puja at a temple on 'Ashadhi Ekadashi' on Monday, cancelled it after the Maratha outfits threatened to disrupt the event.
"Whatever we had to convey to the government, we have done so. But we have been disappointed by the government's response over the last two years," Pawar said.
The agitation leader said not a single representative from the government had reached out to the protesters.
While imposing the bandh, protesters pelted stones at some local trains as well as buses and set ablaze a bus of the state-owned Brihanmumbai Electric Supply and Transport in suburban Mankhurd.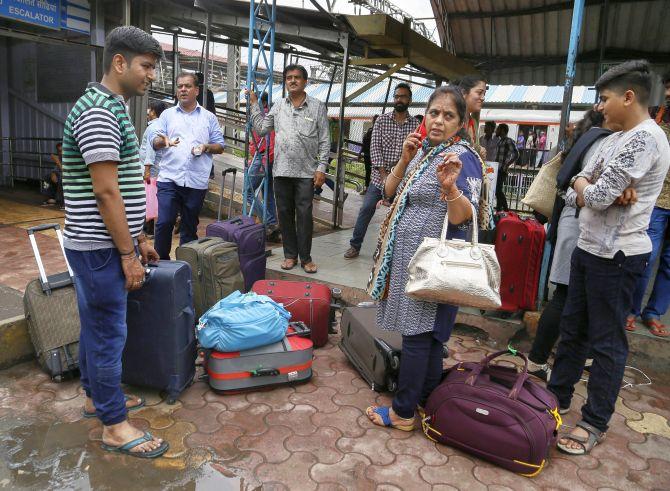 "Till 1 pm, three buses were damaged by stone pelting and nine buses were damaged by deflating their tyres," BEST spokesperson Hanumant Gofane said.
Around 1.30 pm, protesters set a bus on fire after pouring petrol on it, which was later doused by the fire brigade, he added.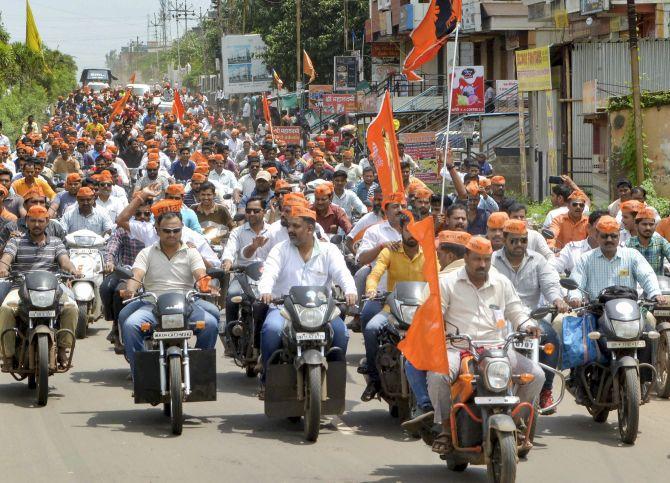 Train movement on a section of the local network was affected due to the protests, police said.
Superintendent of Police Sandeep Patil suffered a minor injury in stone pelting in Satara, while two other policemen were injured in Kalamboli in Navi Mumbai, an official said.