Almost two months after the deadly stampede on the overbridge linking Elphinstone Road and Parel suburban stations in Mumbai, Army has started constructing a new foot overbridge there.
All Photographs: Satish Bodas/Rediff.com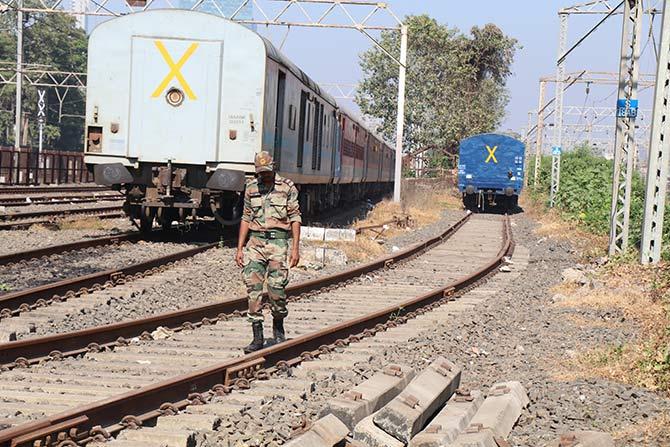 The announcement of the army coming in to help in the construction was made as Defence Minister Nirmala Sitharaman and Railway Minister Piyush Goyal accompanied by Maharashtra Chief Minister Devendra Fadnavis visited the Elphinstone Road station last month.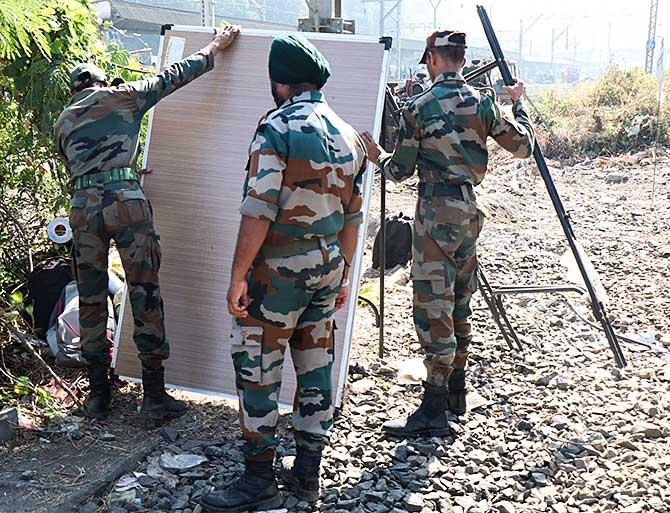 A massive crowd of morning commuters had stampeded on the stairwell of the narrow footbridge, leaving 23 people dead and more than 30 injured.
Fadnavis had said the army will also help in building foot overbridges at two other stations in Mumbai.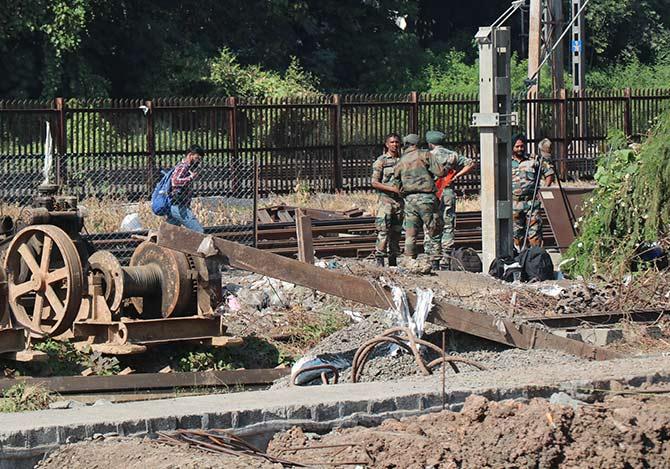 Sitharaman said it was probably the 'first time that the army will come in to build in what could otherwise be called civil work' to avoid recurrence of the unfortunate accident in the city, which gives jobs to millions. But Elphinstone station tragedy was 'so big', she said.
Army chief General Bipin Rawat had said he directed the army to build the three railway bridges in Mumbai 'to boost the army's image as an organisation' that stands ready to assist the public at times of distress.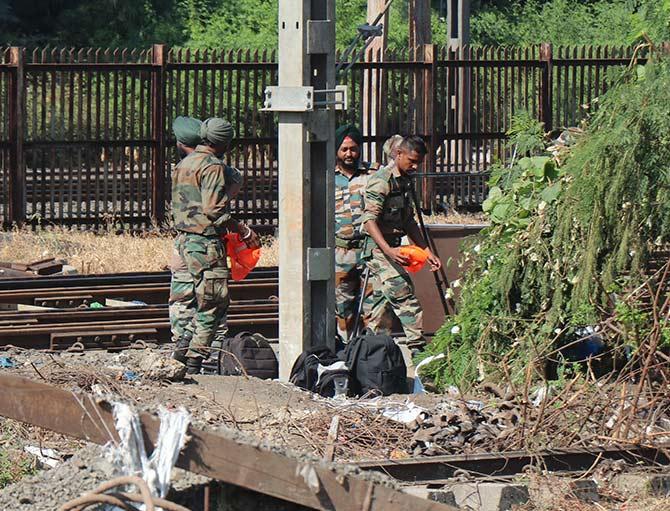 "We often hold camps in various towns and cities on the theme of 'Know your Army'. I would prefer that our citizens get to know their army by seeing us come to their assistance with the efficiency and capability we are known for," Gen Rawat had said.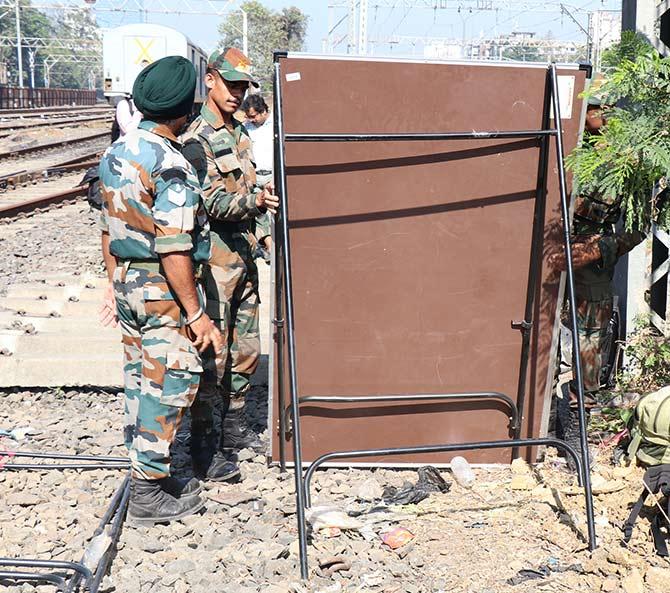 However, the move was criticised by opposition parties, with Mumbai Congress chief Sanjay Nirupam saying, "Hope army will not be called to fill potholes."
According to Goyal, Army officers and senior railway officials have given an 'assurance to erect the FOBs at these stations by the end of January 2018'.
WATCH: Army starts construction work of new foot-over bridges