Braving the soaring temperatures above 45 degrees Celsius and sand storms, the Indian Army's Jaipur-based South Western command conducted drills to fight in all the contingencies including nuclear weapon environment in Rajasthan's Mahajan Field Firing Ranges during the exercise 'Vijay Prahar'.
The exercise which began on May 1, culminated on Wednesday, May 9.
Here are some of the glimpses of the 'Vijay Prahar'. All photographs: PTI Photos, @PIBJaipur/Twitter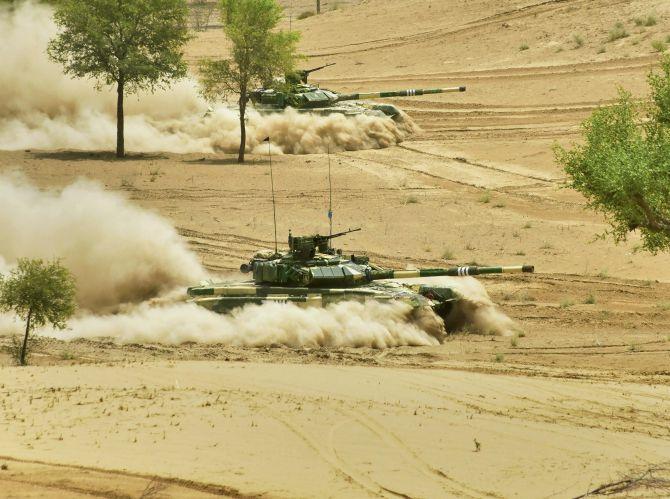 Since the last week of April, 25,000 troops of strike formation of the army's South Western Command were carrying out exercise with cutting-edge equipment and state-of-the-art force multipliers in the Mahajan Field Firing Ranges closes to Suratgarh in Rajasthan.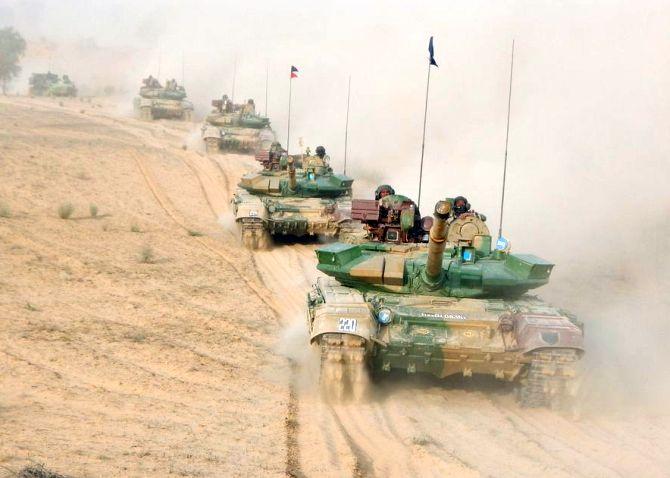 Considering the existing ground realities, the army was gradually gearing itself up to fight and win in a contaminated battlefield, including environment affected by nuclear weapons.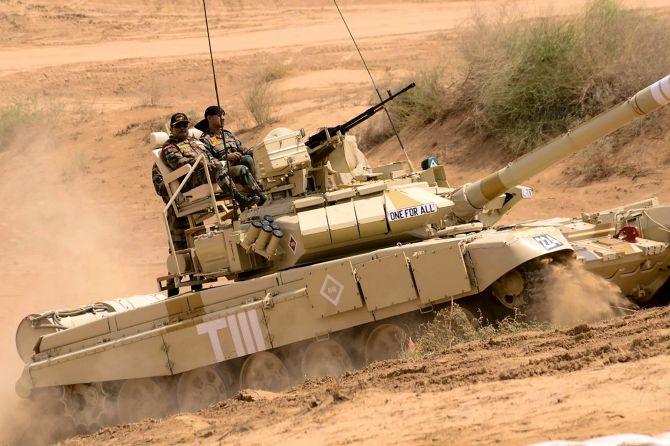 Fighting equipments including tanks, attack helicopters, drones and fighter aircraft were used in the month-long exercise.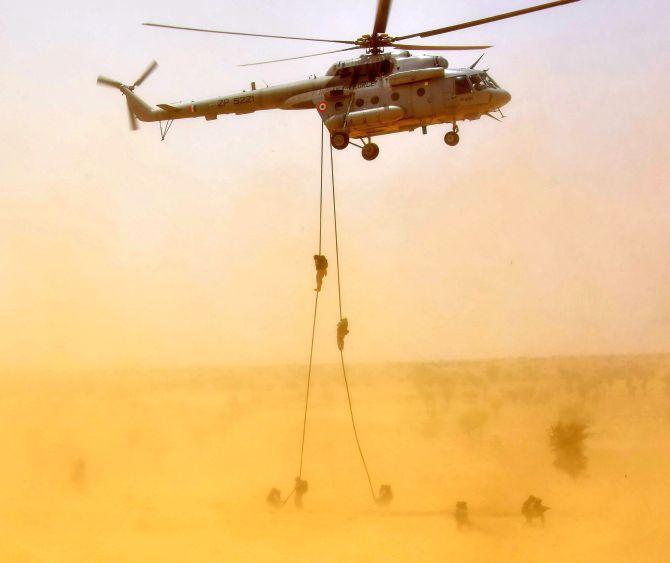 The concept of 'Air Cavalry' employing attack and weaponized helicopters have also been validated during the exercise, South Western Army Commander Lt Gen Cherish Mathson said.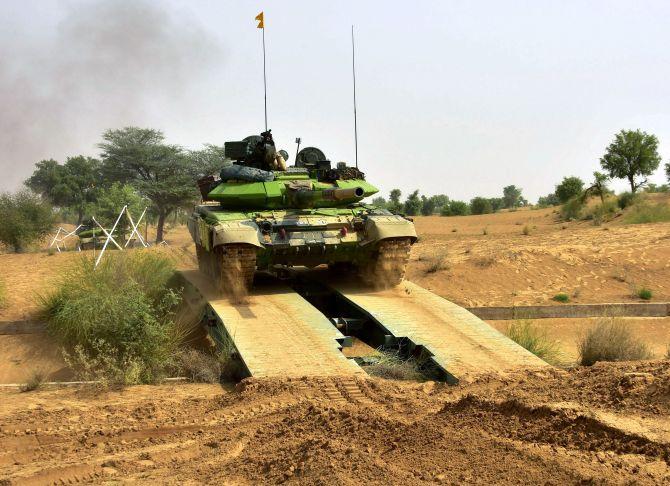 Participating formations are now confident of continuing the offensive even after a tactical nuclear, chemical or biological attack by the adversary by modern CBRN capability, he said.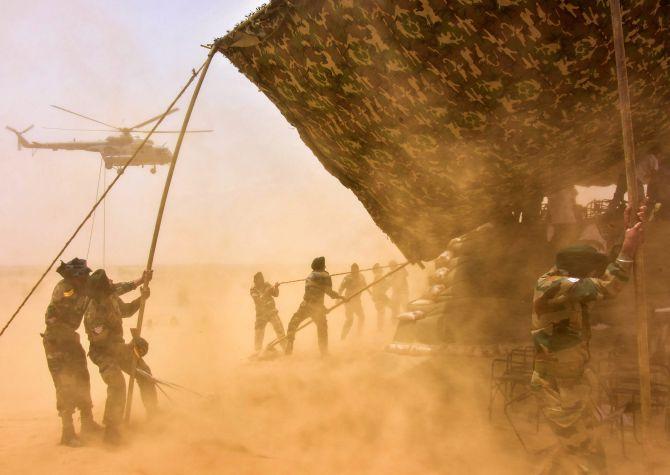 Army personnel try to control scaffolding structure as a chopper blows sand during the 'Vijay Prahar'.
With inputs from PTI