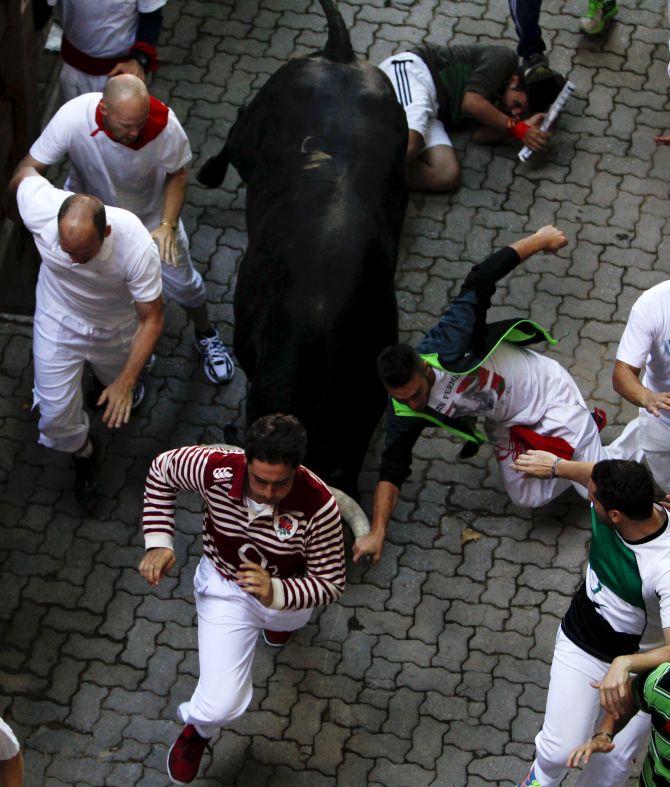 Another year, another crazy Pamplona bull run. It's part of the San Fermin festival to celebrate the northern Spanish town's patron saint.
Each year, over nine days, people dash with bulls along a narrow course from a holding pen to the city's bullring. This year, already a 30-year-old British man has hit headlines after being gored in the groin -- an injury which apparently sounds far worse than it was, since authorities said he was "slightly injured". 11 others were also rushed to the hospital after they sustained injuries after falling during falls as they were chased down by the half-ton bulls.
Here's what's happened so far…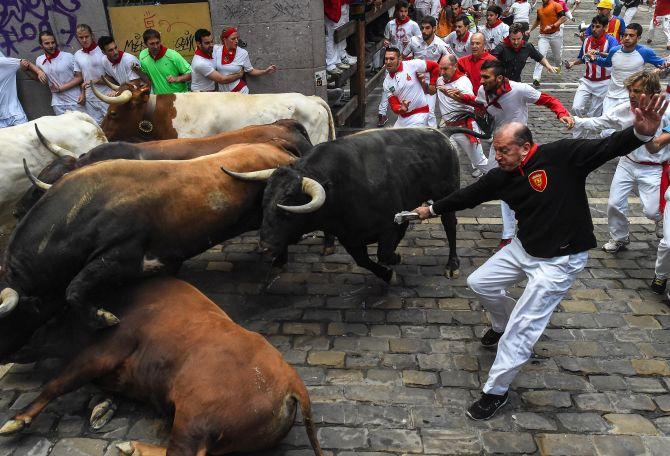 Revellers run with the Tajo and the Reina's fighting bulls entering Estafeta street during the third day of the San Fermin Running of the Bulls.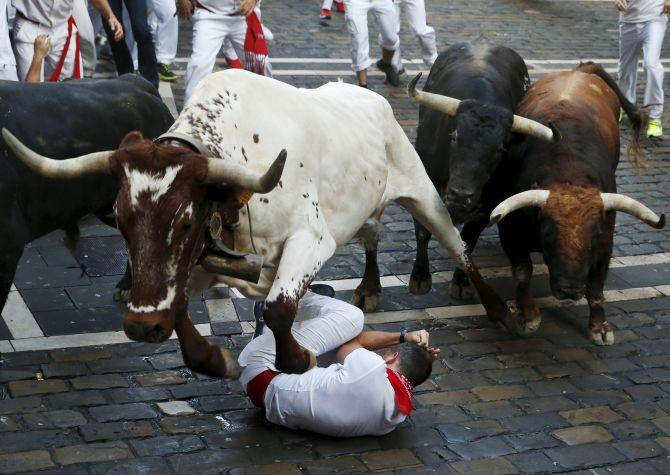 A steer jumps over a fallen runner as two Jandilla fighting bulls follow behind at the Mercaderes curve during the first running of the bulls of the San Fermin festival in Pamplona.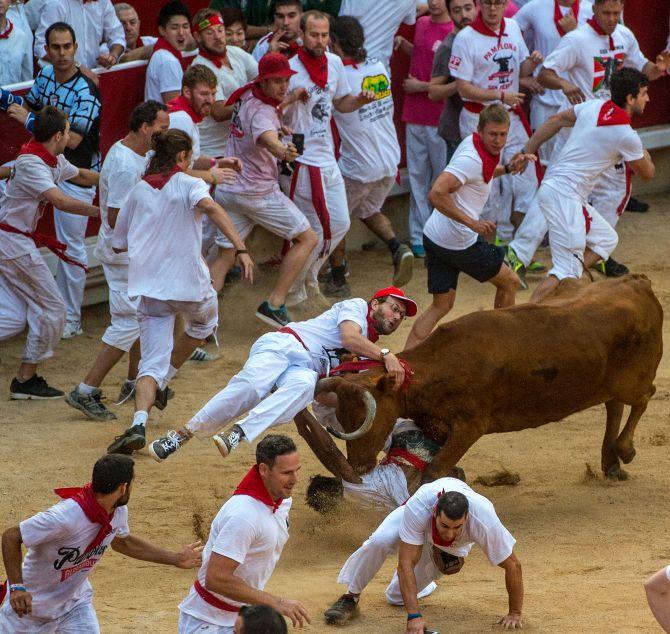 The run is a tradition that stretches back over 600 years, when farmers first guided their bulls to the market at the town centre, leading to the rowdier animals sparking a chase through the cobbled streets of the medieval city.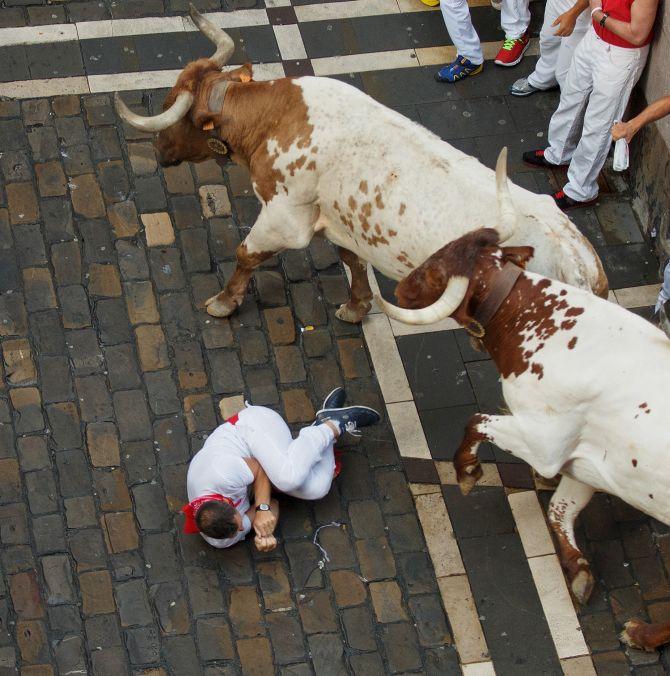 Today, the run has evolved into a procession through the town in which dozens of bulls chase thousands of 'revellers' through the streets of the city -- with the 'prize' at the end for the bulls certain death in the evening's bullfighting.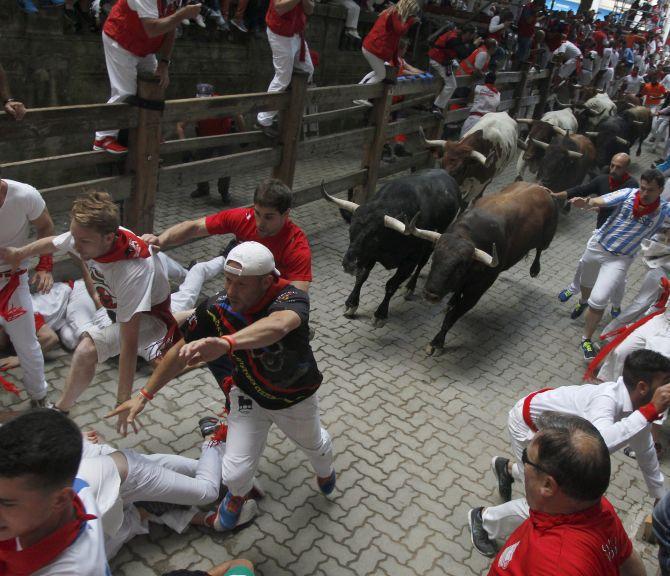 Since records have been kept – from 1920 -- 15 people have been killed, the most recent being Daniel Jimeno Romero in 2009.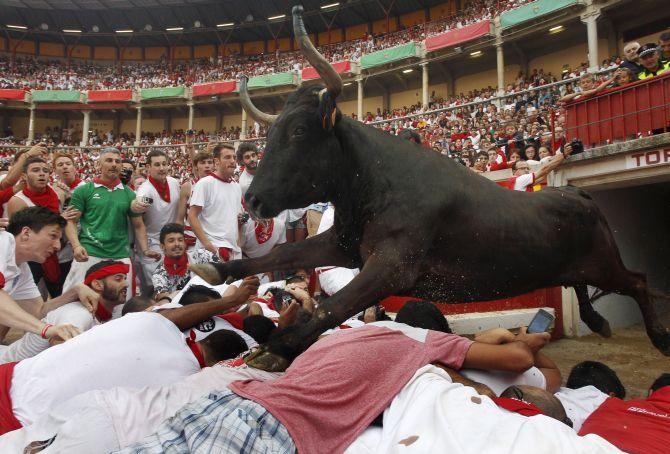 The annual Fiesta de San Fermin was made famous by the 1926 novel of US writer Ernest Hemmingway entitled The Sun Also Rises.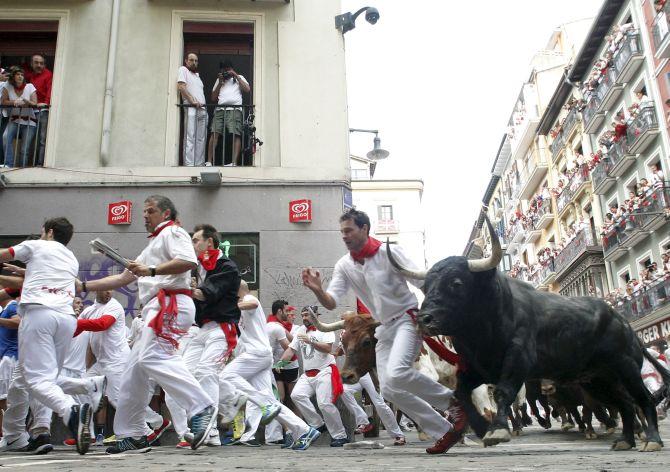 San Fermin is a symbol of Spanish culture that attracts thousands of tourists despite heavy condemnation from animal rights groups.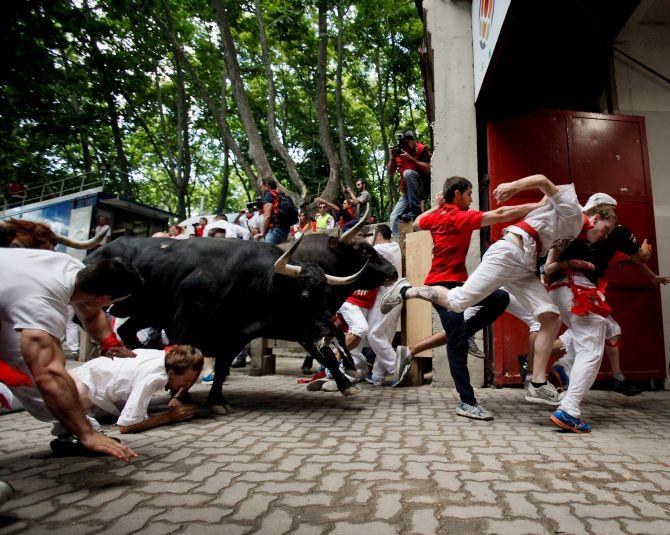 Bull runs are a traditional part of summer festivals across Spain. Dozens are injured each year in the runs, most in falls.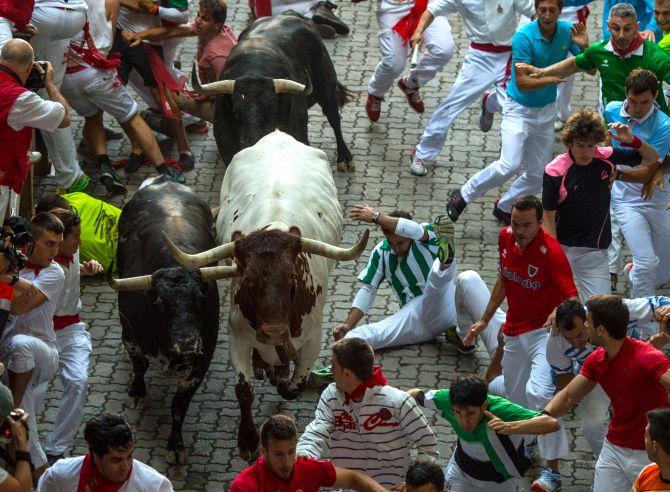 The runs, which are televised last not more than 2 minutes.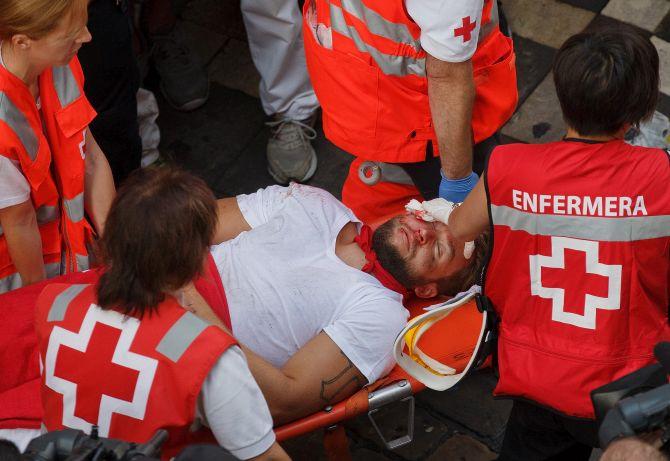 A reveller is assisted by medical staff after running with Jandilla's fighting bulls along the Calle Estafeta during the second day of the San Fermin Running Of The Bulls festival.
Photographs: Susana Vera/Reuters, Joseba Etxaburu/Reuters, Pablo Blazquez Dominguez/Getty Images, David Ramos/Getty Images