A 12-storey Gaza tower block housing the offices of the U.S.-based Associated Press and Qatar-based broadcaster Al Jazeera collapsed on Saturday after being struck by Israeli missiles, a Reuters witness said.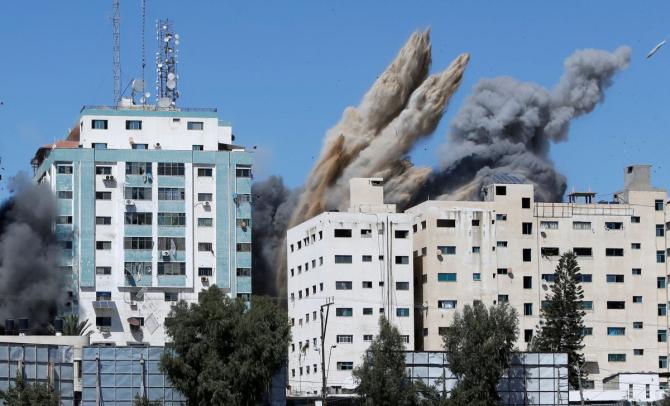 Israel 'destroyed Jala Tower in the Gaza Strip, which contains the Al Jazeera and other international press offices,' Al Jazeera said in a tweet.
The strike on the building housing media offices came in the afternoon, after the building's owner received a call from the Israeli military warning that it would be hit.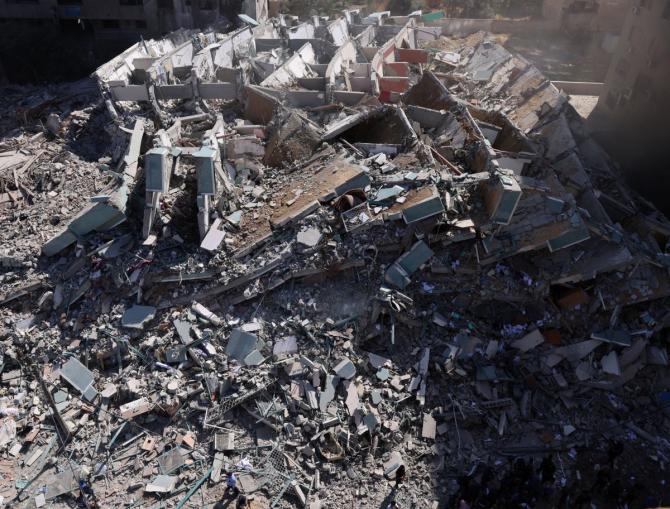 Broadcast footage from Al Jazeera shows the building collapsing to the ground after the Israeli air strike, sending up a huge mushroom cloud of dust and debris.
'This channel will not be silenced. Al-Jazeera will not be silenced,' an on-air anchorwoman said, her voice thick with emotion. 'We can guarantee you that right now.'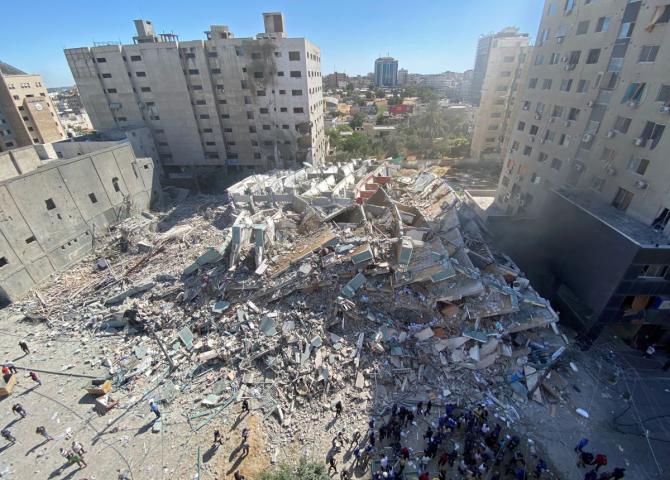 Jawad Mehdi, the owner of the Jala Tower, said an Israeli intelligence officer warned him he had just one hour to ensure the evacuation of the building.
AP's staff and others in the building evacuated immediately.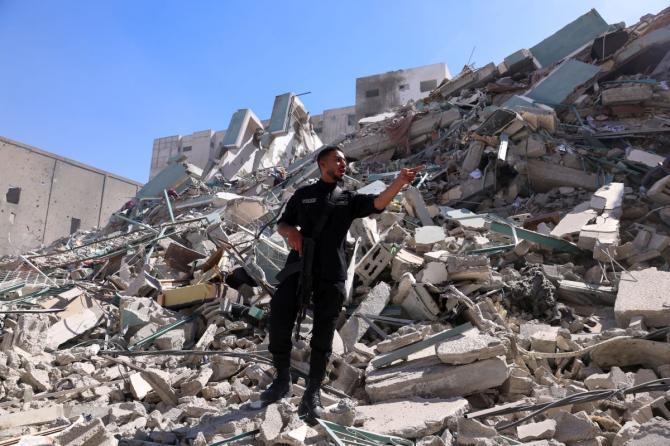 The strike came hours after another Israeli air raid on a densely populated refugee camp in Gaza City killed at least 10 Palestinians from an extended family, mostly children, in the deadliest single strike of the current conflict.