Thousands of Indian expatriates came together in Edison township of Middlesex County, New Jersey, United States for a jubilant parade ahead of India's Independence Day celebrations on August 15, a media report said on Monday.
The largest parade to date, the festivities included marching bands, over 20 floats and dozens of walking groups. The over a mile parade route was filled with spectators, in many instances three and four rows deep.
Let's take a look at some glimpses of the 11th annual India Day Parade.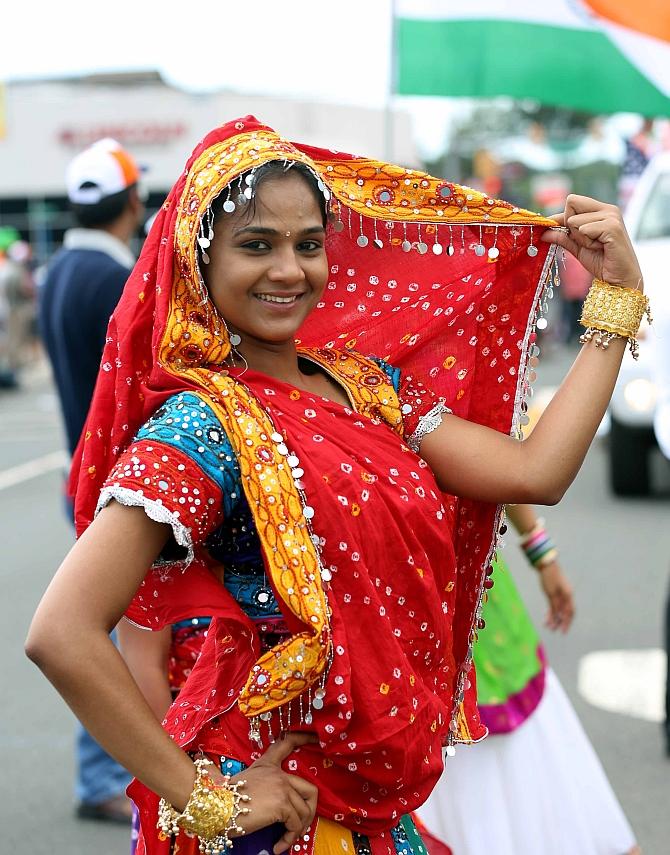 A performer poses during the India Day Parade at Edison, New Jersey. Photograph: Paresh Gandhi/Rediff.com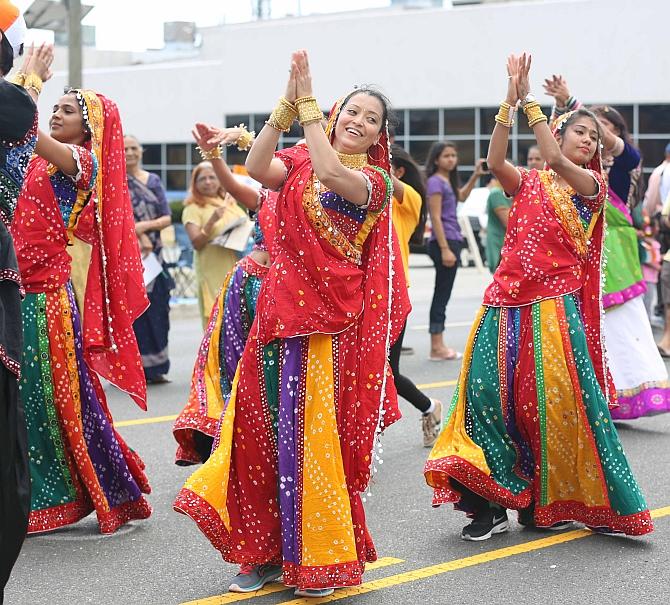 A group of girls perform during the India Day Parade at Edison, New Jersey. Photograph: Paresh Gandhi/Rediff.com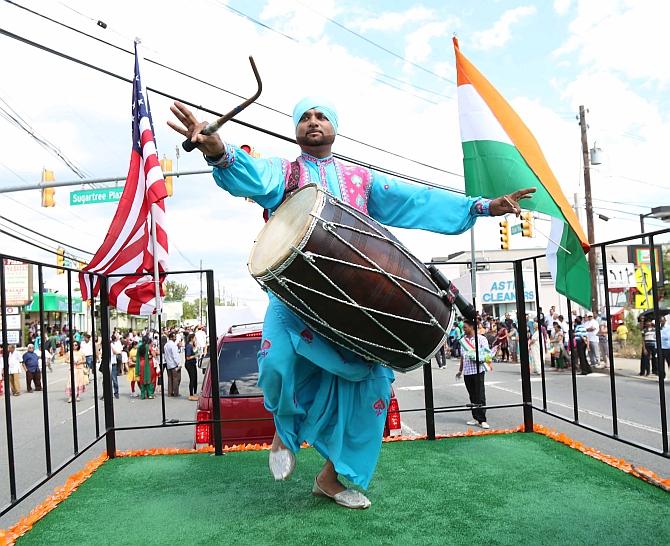 'Bhangra with the beat' on a float during the India Day Parade at Edison, New Jersey. Photograph: Paresh Gandhi/Rediff.com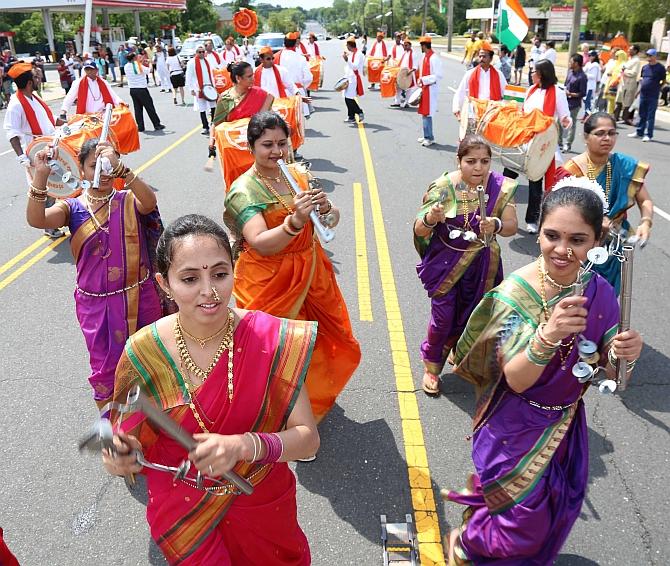 A group of women perform during the India Day Parade at Edison, New Jersey. Photograph: Paresh Gandhi/Rediff.com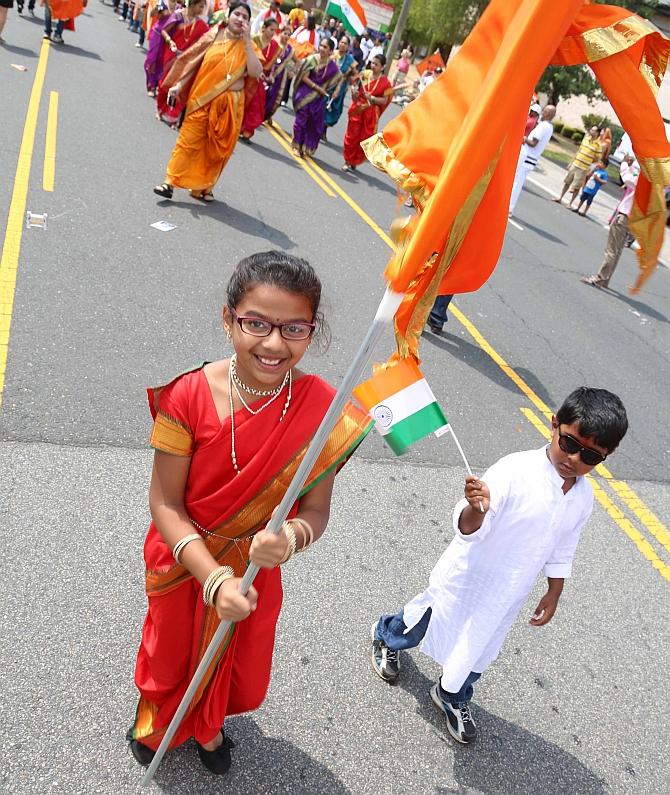 Children wave the tricolour the during the India Day Parade at Edison, New Jersey. Photograph: Paresh Gandhi/Rediff.com
A delegation representing the Brahmakumaris sect takes part in the India Day Parade at Edison, New Jersey. Photograph: Paresh Gandhi/Rediff.com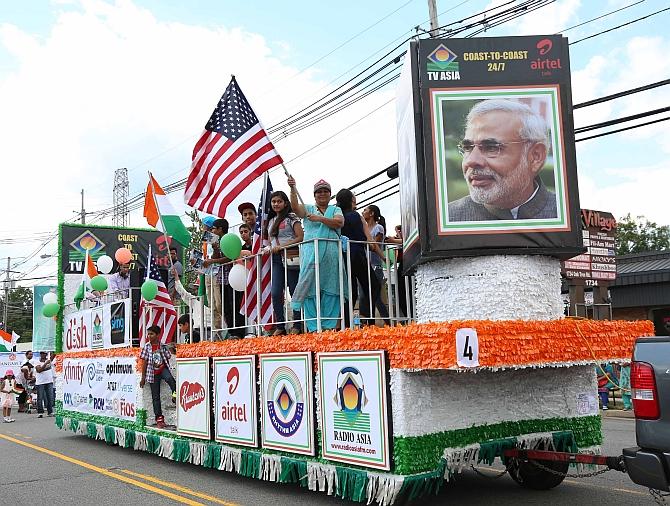 A float sporting Prime Minister Narendra Modi's photograph at the India Day Parade at Edison, New Jersey. Photograph: Paresh Gandhi/Rediff.com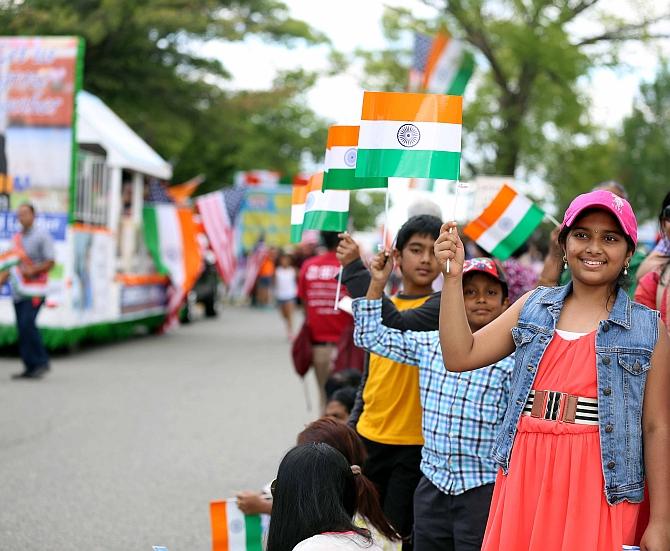 Children wave the tricolour during the India Day Parade at Edison, New Jersey. Photograph: Paresh Gandhi/Rediff.com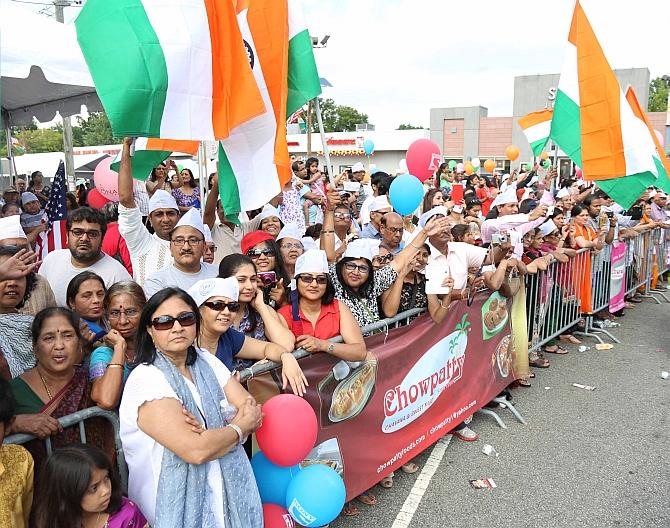 Indian origin people line up to see the India Day Parade at Edison, New Jersey. Photograph: Paresh Gandhi/Rediff.com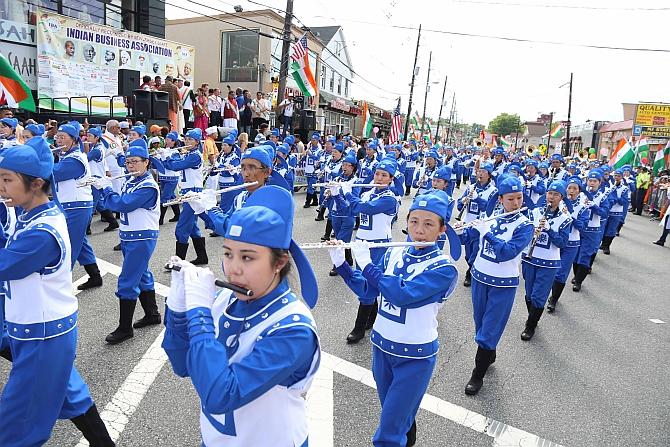 A band performs during the India Day Parade at Edison, New Jersey. Photograph: Paresh Gandhi/Rediff.com
A float at India Day Parade at Edison, New Jersey. Photograph: Paresh Gandhi/Rediff.com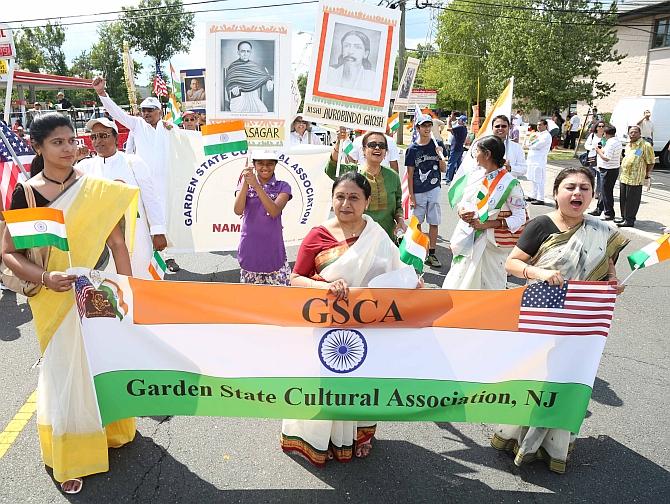 Members of the Indian American Bengal community take part in the India Day Parade at Edison, New Jersey. Photograph: Paresh Gandhi/Rediff.com
A group of performers at the India Day Parade at Edison, New Jersey. Photograph: Paresh Gandhi/Rediff.com
A group of girl representing Hope4Spandana, which advocates autism awareness and raises funds to support families and research for the cause and cure of Autism, take part in the India Day Parade at Edison, New Jersey. Photograph: Paresh Gandhi/Rediff.com