It's a blimp war!
A giant blimp of London Mayor Sadiq Khan will be seen in the United Kingdom capital's skies this weekend after protesters were given permission to fly the crowdfunded balloon in Westminster.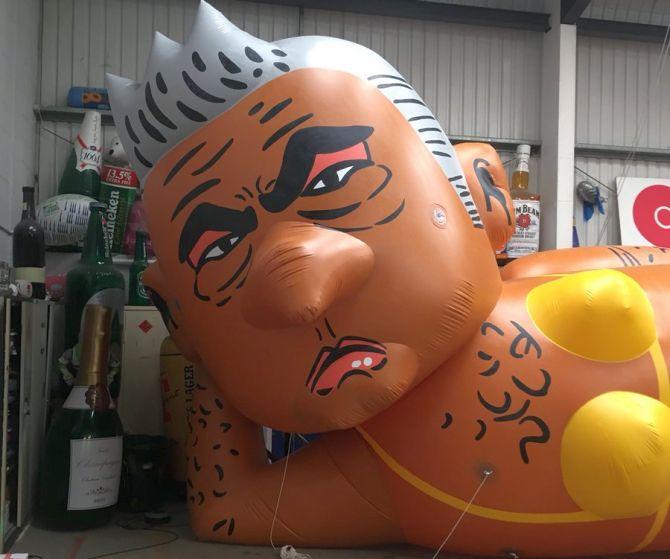 More than 3,000 supporters have donated more than £58,000 (Rs 53 lakh) in total to fund the 29-foot balloon, which depicts the mayor reclining in a small yellow bikini.
The man behind the bikini-clad blimp is Yanny Bruere, a 28-year-old marketing manager.
On his crowdfunding page, Bruere wrote, "In light of the Donald Trump 'Baby Trump' balloon being allowed to fly over London during his visit to the UK, let's get a 'baby Khan' one and see if free speech applies to all and whether or not Mr Khan and the London assembly will also approve this.
"Under Sadiq Khan, we have seen crime sky rocket to unprecedented levels. People in London don't feel safe and they aren't safe, 81 murders this year alone! Khan Out.
"Any surplus money raised will be used for a continuing campaign to remove Sadiq Khan from office and also for defending free speech which is constantly under attack."
The blimp comes after a giant balloon of the US president dressed in a nappy was allowed to fly over the capital during Donald Trump's visit in July.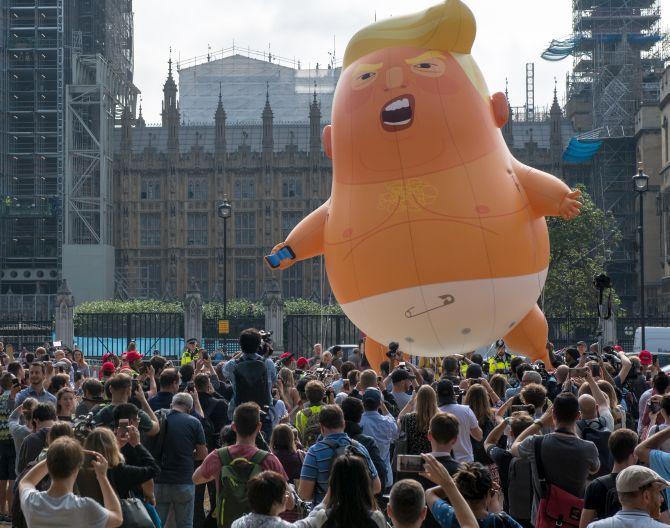 Defending his decision then, Sadiq Khan, the London mayor, had said, "I shouldn't be the arbiter, as a politician, of what's in good taste or bad taste, what's important is it to be peaceful, and for it to be safe.
"And, frankly speaking, the idea that we limit the rights to protest, we limit the rights to free speech because it may cause offence to a foreign leader is a very, very slippery slope."