US President Donald Trump ordered military strikes against Syria on Thursday in retaliation for a chemical weapons attack that killed dozens of civilians, including children.
Two US warships in the eastern Mediterranean launched 59 Tomahawk cruise missiles at a Syrian government airbase, US officials said.
Here's the attack in images.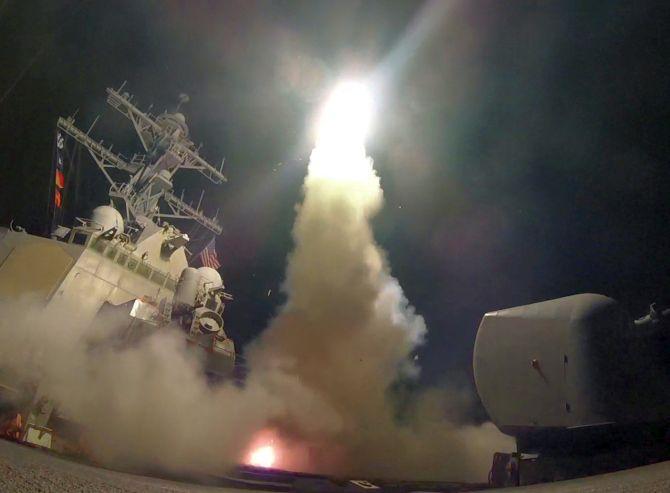 The guided-missile destroyer USS Porter (DDG 78) launches a tomahawk land attack missile in the Mediterranean Sea. Photograph: US Department of Defense/Reuters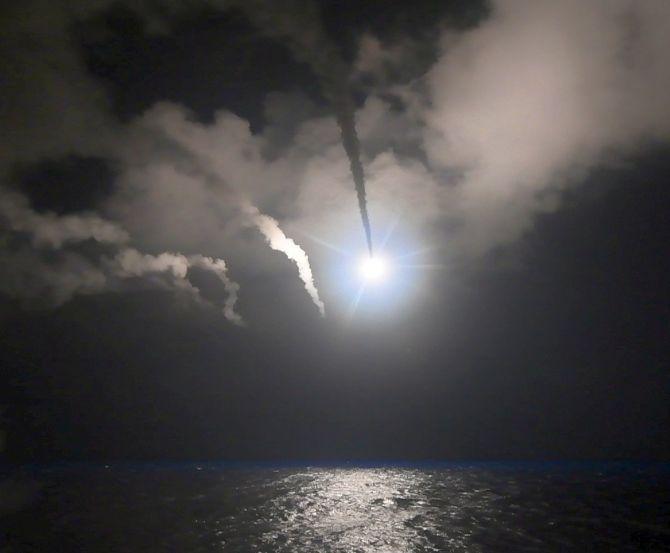 A US-launched missile heads for the al-Shayrat military airfield near Homs in Syria on Friday where it caused severe damage to military aircraft and weapons. Photograph: US Department of Defense/Reuters
A US Navy image shows the USS Ross (DDG 71) firing a tomahawk land attack missile at the Syrian air base. Photograph: US Department of Defense/Reuters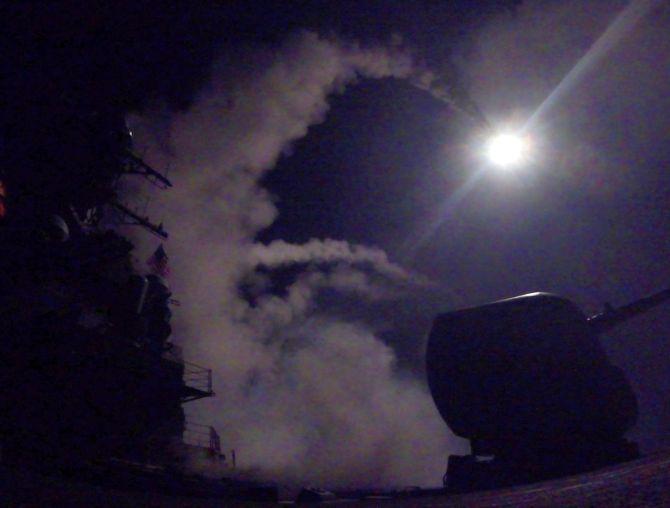 Smoke rises from the deck of the USS Porter as the United States blasted a Syrian air base with a barrage of cruise missiles in fiery retaliation for this week's gruesome chemical weapons attack against civilians. Photograph: US Department of Defense/Reuters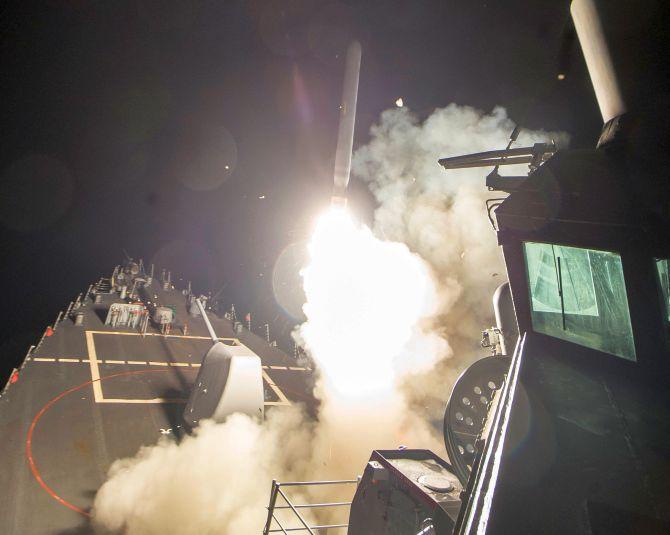 The 59 Tomahawk cruise missiles were launched after the US informed the Russians of the attack. Photograph: US Department of Defense/Reuters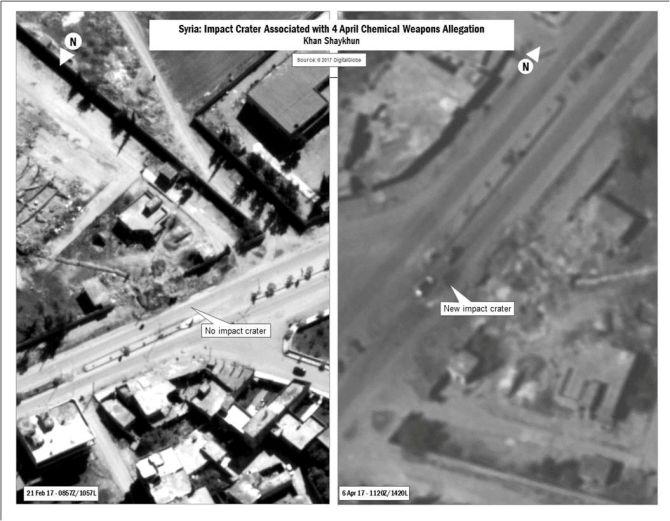 A combination image released by the US Department of Defense which they say shows the impact crater associated with April 4, 2017 Chemical Weapons Allegation released after US cruise missile strike against Syria. Photograph: US Department of Defense/Reuters