The Central Railway will soon introduce modified seating arrangement in the coaches of a local train to check the ever increasing deaths of commuters due to falling off the impossibly crowded suburban trains in the Mumbai region.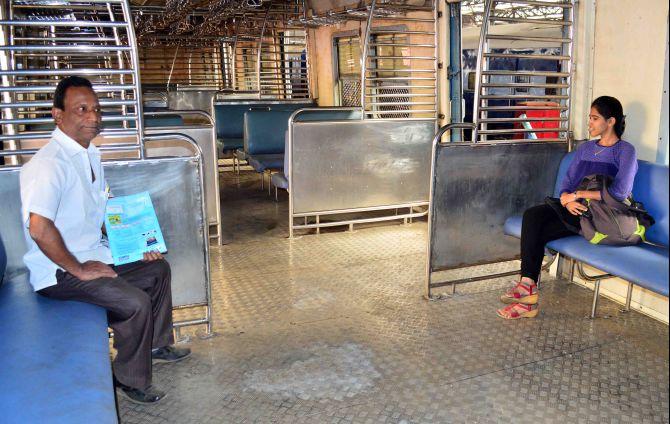 A view of the soon to be tested coach. Photograph: Sahil Salvi
In one rake, all the three-seater seats adjacent to the doorway have been removed to create extra space for the standing passengers, Mahesh Kumar, Chief Workshop Manager of Matunga Workshop of CR, said on Tuesday.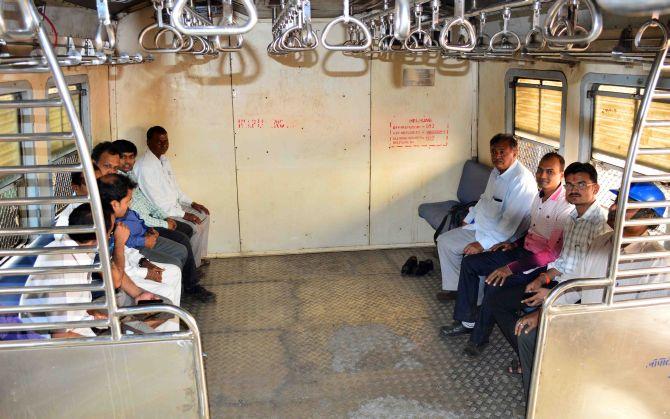 This new seating arrangement is expected to provide greater sitting space. Photograph: Sahil Salvi
The modified seating arrangements have been made following instructions of the committee formed by Railway Minister Suresh Prabhu for ensuring passengers safety on suburban trains in Mumbai section.
According to the officer, trial run of the single rake will be conducted within 2-3 days and feedback will be sought from commuters.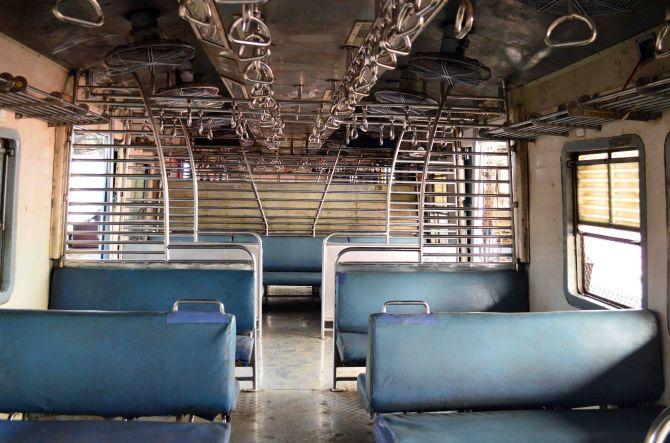 The traditional seating space as seen in this picture. Photograph: Sahil Salvi
Earlier this month, the committee, comprising Members of Parliament and senior railway officials, was formed following the death of Dombivili youth Bhavesh Nakhate while travelling in a suburban train.
For test phase modifications have been made to the motor coaches, ladies compartments, handicapped & luggage compartments. Photograph: Sahil Salvi
"In order to improve the safety of passengers commuting by suburban services, we have devised some innovative schemes in a single rake in the Matunga workshop," said Narendra Patil, CR Chief PRO told reporters at the workshop after they had a look at the modified seating arrangements in five coaches of Siemen rake.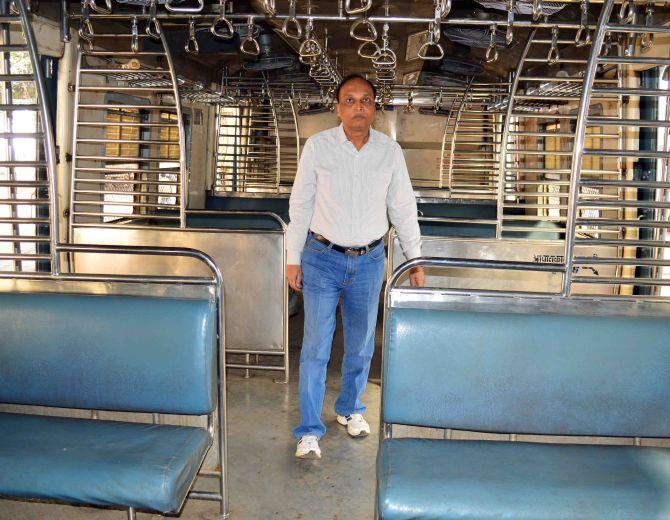 The step has been taken to ensure safety of passengers. Phootgraph: Sahil Salvi
"Following the modifications, the total passenger capacity of this rake gets enhanced by 336 passengers," he informed.
"No modifications have been done in the motor coaches, ladies compartments, handicapped & luggage compartments," Kumar added.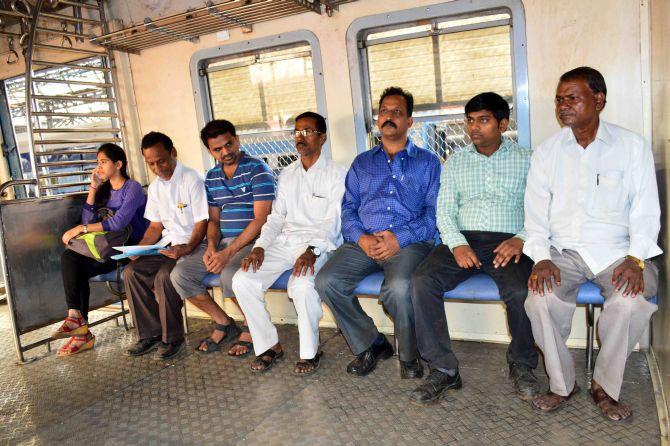 These new rakes will be able to accommodate a larger number of passengers. Phootgraph: Sahil Salvi
"In this rake, two prototypes are being offered to the commuters of CR suburban services to solicit their opinion and decide the future course of action. In one coach, partial Delhi Metro Rail Corporation (metro) type seating arrangement has been done," he said.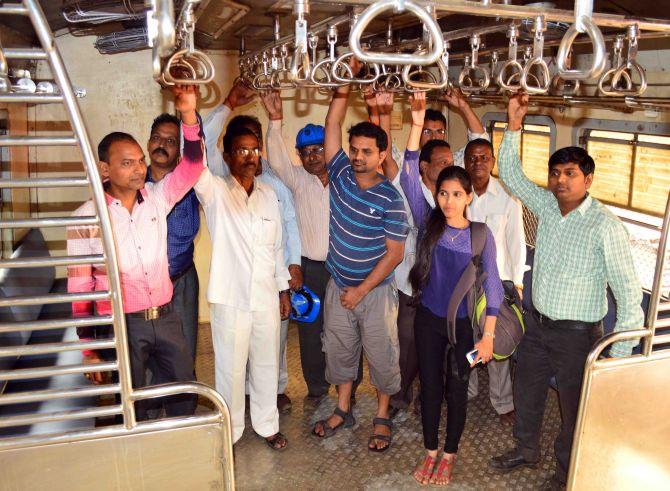 Additional grab handles will be provided in the new coaches to ensure commuters' comfort. Phootgraph: Sahil Salvi
After removing three-seater seat adjacent to doorways, we have provided additional grab handles in each coach so that commuters should not feel discomfort, Kumar said.
The officer said the said work has been carried out in eight days by the dedicated team of Carriage Workshop, Matunga.