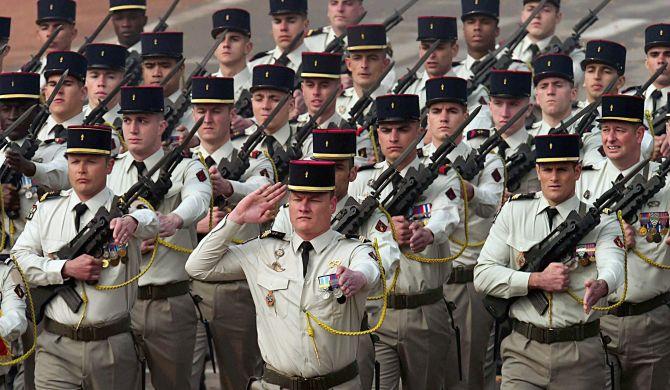 A French army contingent marches during the 67th Republic Day parade at Rajpath: Photograph: PTI Photo

The 67th Republic Day celebrations on Tuesday were marked by many firsts, including a shorter parade, a French marching contingent and an ex-servicemen tableau.
French Army soldiers created history by marching down the Rajpath during the Republic Day parade, becoming the first foreign military contingent to take part in the celebrations.
Forty-eight members of 'The Music of the Infantry', a ceremonial band based in Lyon in France, played two military tunes at the parade as the spectators cheered them.
This year the duration of the parade was also curtailed from more than two hours to 90 minutes but the format remained the same.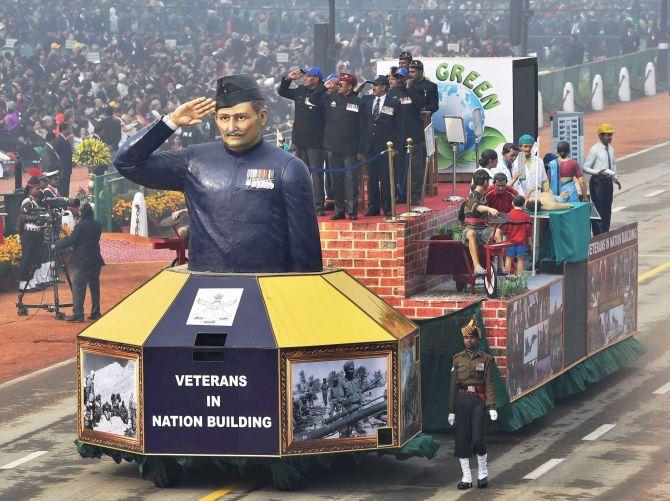 A tableau of Veterans in Nation Building during the 67th Republic Day parade at Rajpath in New Delhi on Tuesday. Photograph: Shahbaz Khan/PTI Photo

The ceremonial parade also saw the first tableau from ex-servicemen where Army veterans showcased their role in nation building.
The tableau, which was put out by Directorate of Army Veterans, conveyed the message that a soldier always tries to contribute to nation building, irrespective of his being in service or not.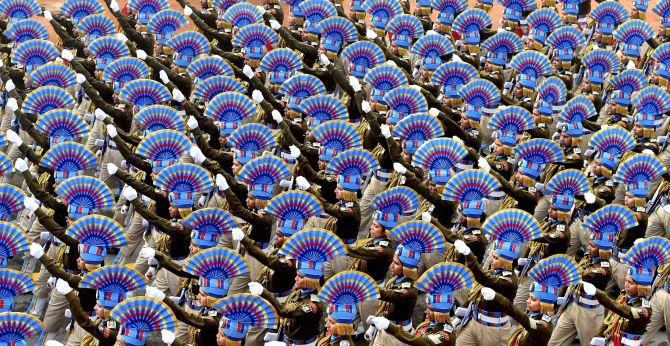 Women contingent of CRPF march during the 67th Republic Day parade. Photograph: Shahbaz Khan/ PTI Photo

In a first, an-all women contingent of the Central Reserve Police Force marched on the Rajpath, replacing the traditional male contingent from the force.
Also, for the first time, light machine guns were installed at 10 strategic points in New Delhi area.