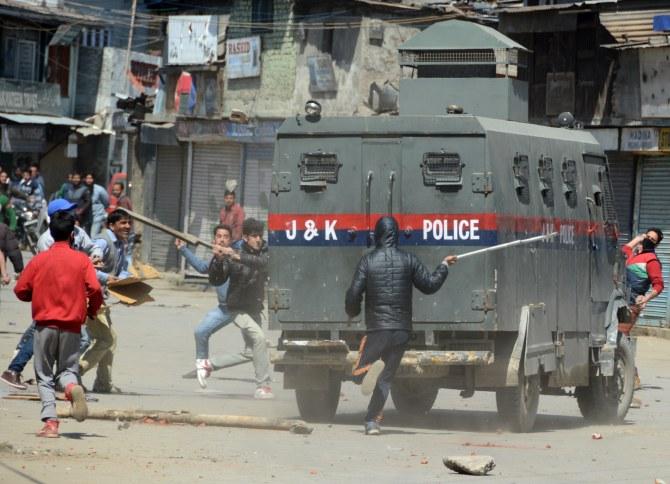 Protesters attack a police vehicle during the clashes in Srinagar. All photographs: Umar Ganie/Rediff.com
Activists of separatist Jammu Kashmir Liberation Front on Friday carried out protests in Maisuma area of Lal Chowk in Srinagar over the issue of a separate township for Kashmiri Pandits in the valley.
The activists took to the streets shouting slogans over the issue of setting up of an exclusive township for migrant Kashmiri Pandits in the valley, the police said.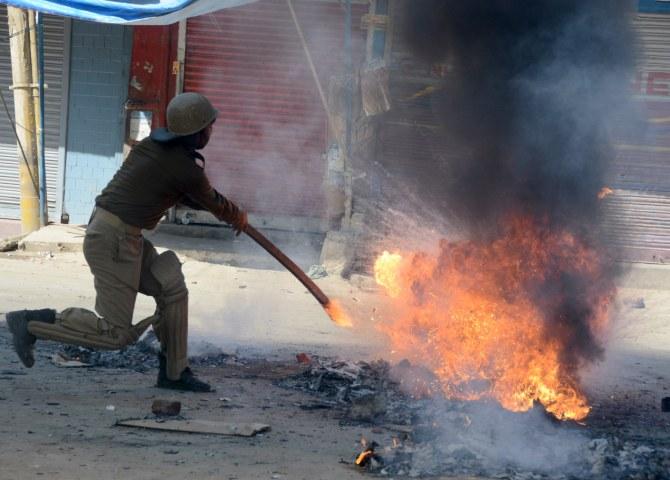 A policeman removes a burning tyre from the site of the protest.
They said the police asked the protestors to disperse in order to maintain law and order but the youth refused and started pelting stones at the cops. The cops fired tear smoke shells to chase away the protestors but clashes were still on, they said.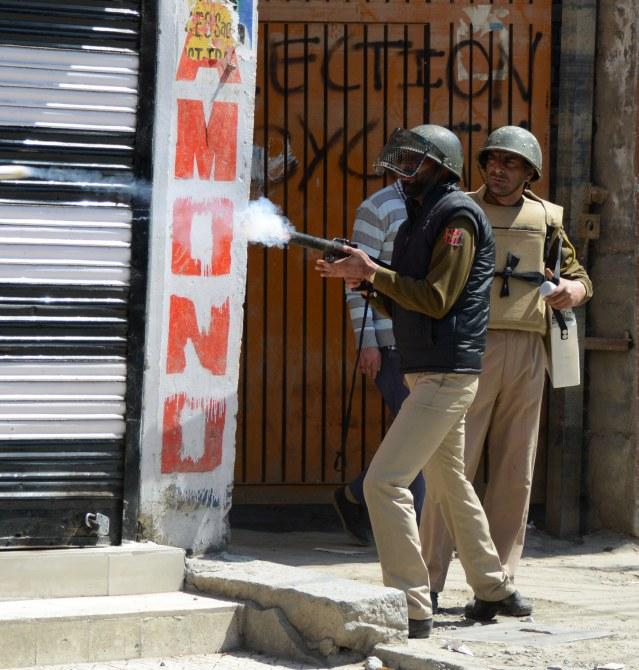 Security forces fire teargas shells towards the protesters.
Witnesses said that half a dozen people were injured in the clashes.
Separatist groups, including JKLF and Hurriyat Conference, have called for protests against setting up of separate township for Kashmiri Pandits in the valley.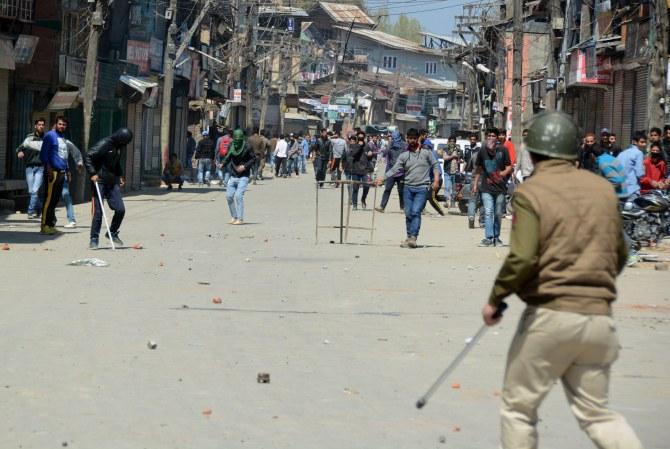 Protesters throw stones at the police during the clash.
They have also called for a general strike on Saturday over the matter. Chief Minister Mufti Mohammad Sayeed has clarified in the state legislative assembly that there were no plans of setting up separate township for the Kashmiri Pandits but steps will be taken for the return of the minority community to the Valley.
Clarifying his government's stand in the assembly, Sayeed had said, "I have told the Union Home minister that they (the Kashmiri Pandits) cannot live separately (in the Kashmir valley) and they will have to live together."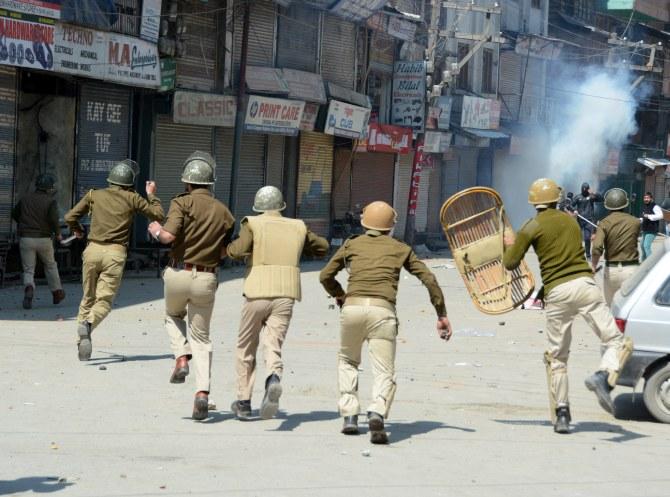 The police resorts to baton charge as the protest gets violent.
At present, there are about 62,000 registered Kashmiri migrant families in the country, who have moved from the Valley to Jammu, Delhi and other parts of the country after the state was rocked by militancy in 1989.
The BJP-PDP alliance in the state had mentioned rehabilitation of Kashmiri Pandits in their common minimum programme.
During the budget for 2015-16, Rs 580 crore has been earmarked by the Centre for rehabilitation of migrants.
With inputs from PTI