There are two things NaMo seems really fond of: Selfies and hugs.
While his first year in office was marked by selfies with every leader he met, the second year proved our Pradhan Sevak is quite the hugger.
From bestie 'Barack' to Ashraf G, NaMo embraced them all.
Here's the best of NaMo the hugger!
The Outreach Hug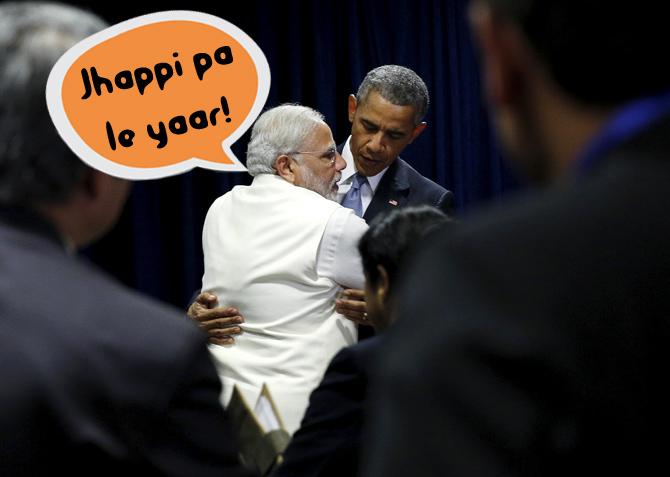 'Barack' is his pal, we all know!
The bromance between 'Barack' and 'Prime Minister Modi' is doing very well, thank you, but we don't know if the rather aloof law professor at 1,600 Pennyslvania Avenue appreciates these NaMo embraces.
---
The Hug That Broke The Internet
The ala Titanic hug for Francois Hollande inspired a thousand memes.
NaMo became The Incredible Hugger among world leaders after this image and for good reason, don't you think?
---
The Birthday SqueezeHug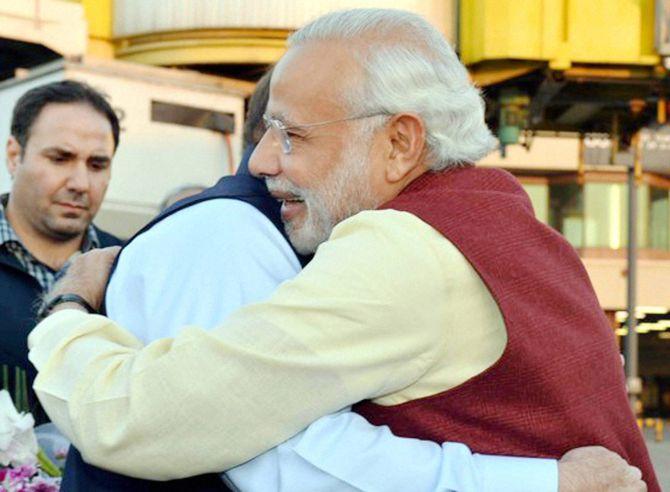 Namo seemed so thrilled to drop in on Nawaz on his birthday last Christmas that he almost squeezed the life out of Sharif.
Alas, all this prime ministerial pyaar didn't conquer all. Exactly a week later, the terrorists turned up in Pathankot.
---
The Facebook Hug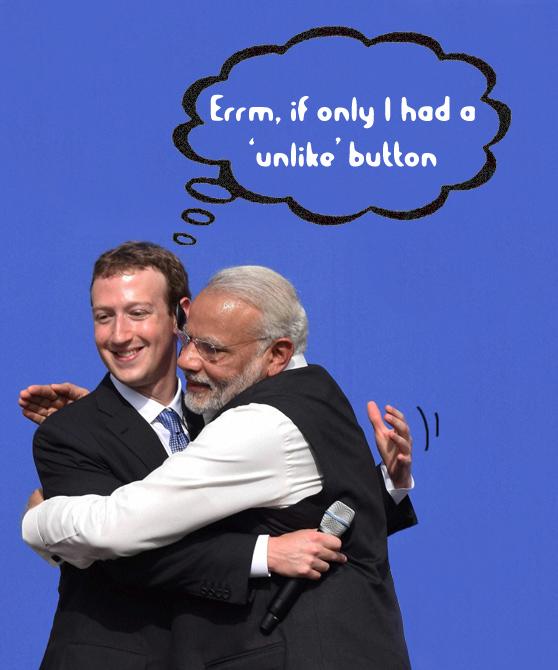 Don't ever get in between Modi and a picture. As Facebook's founder discovered when he was shoved aside when he blocked Namo from the photographers.
Amends were made later with what else, a hug!
---
The 'I am soooo excited to be here' Hug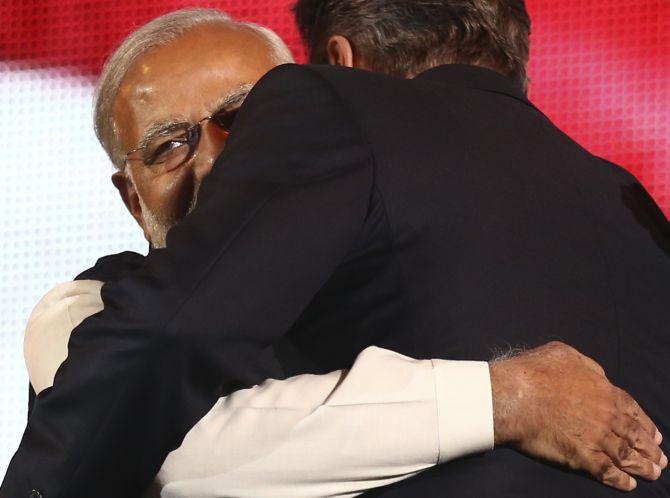 It's easier to leave the European Union than to get out of a Namo bear hug as Dave Cameron discovered.
---
The 'Look into my eyes' Hug
He's done the side hug, the intense hug, and here, folks is Namo's frontal hug. Lucky recipient: Ashraf Ghani, current ruler of Kabul.
---
He's done Selfies in Year 1, Hugs in Year 2, what will NaMo come up in Year 3?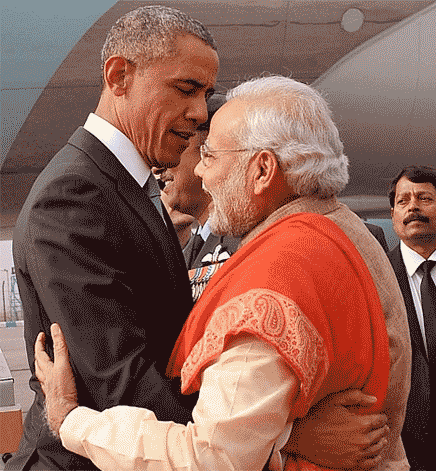 Please note: This is a satirical feature. Readers are requested to take the content with a pinch of salt.