The beginning of the tourism season in the Kashmir Valley was marked with the opening of Asia's largest Tulip garden on the banks of the iconic Dal lake.
The floriculture department has planted 12.25 lakh Tulip bulbs of 40 varieties and colours in the 10-hectares garden.
This year, visitors can access Wi-Fi at no cost among other facilities.
This season, 40,000 Hyacinth bulbs have been planted in a separate terrace and several new fountains have also been added to the garden.
Get a look at the beauty of the garden below.
All photographs: Umar Ganie/Rediff.com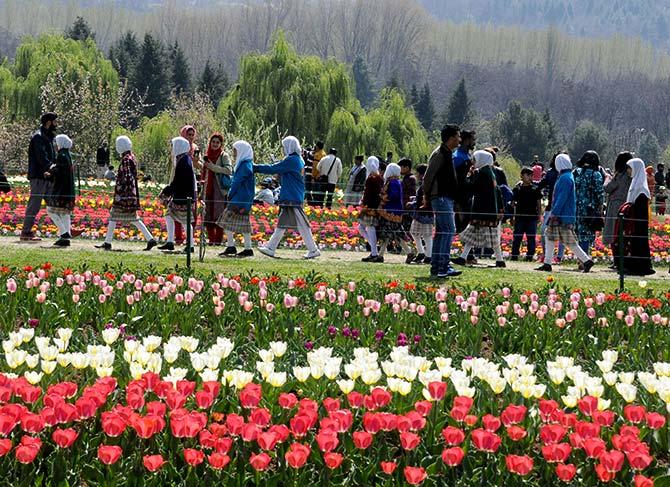 Situated on the foothills of the Zabarwan mountain range by the banks of the Dal Lake, the Indira Gandhi Memorial Tulip Garden is Asia's largest.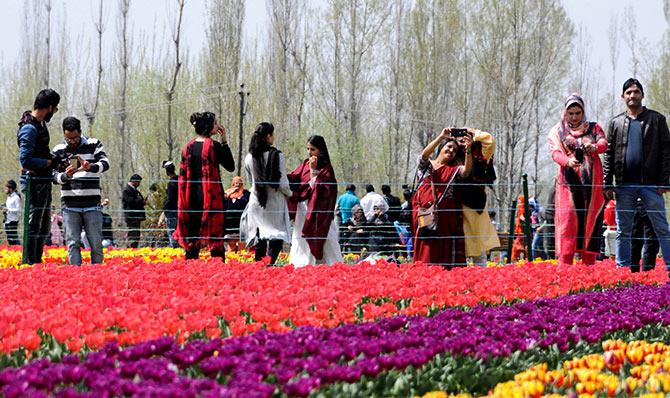 Local and outsiders made a beeline to Asia's largest tulip garden in Srinagar.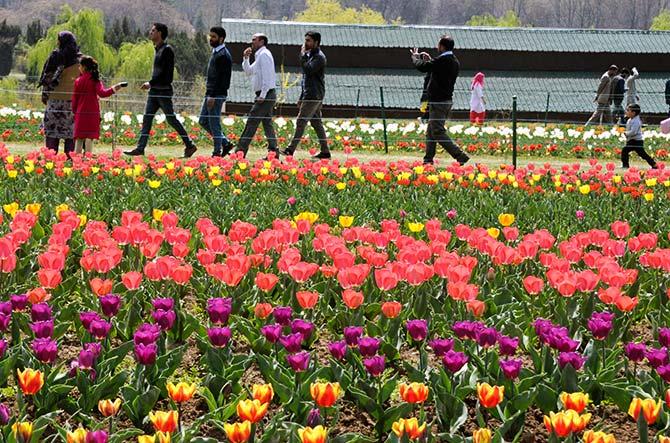 The sea of tulips also prompts people to come and take selfies and photos. There are 48 varieties of different hues in the garden, presenting a mesmerising spectacle to the visitors.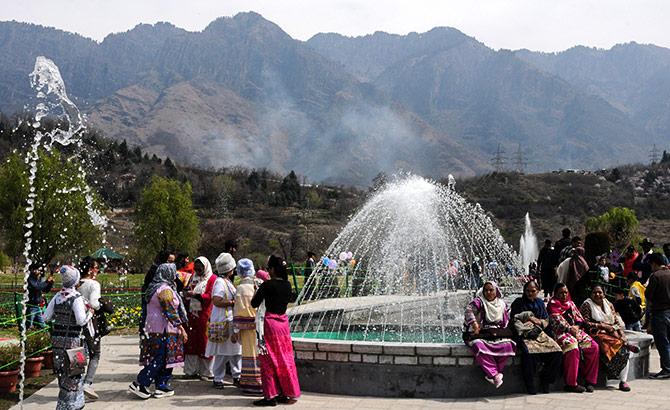 Several new fountains dot the gardens, adding to the beauty of the place.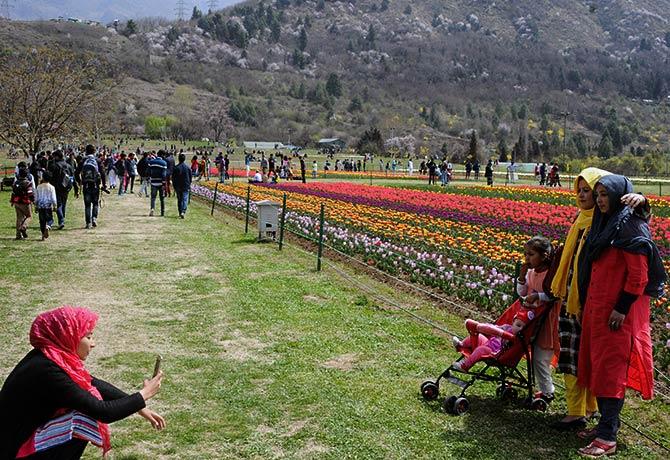 Move aside the tulips of Netherlands, these are the tulips of Kashmir!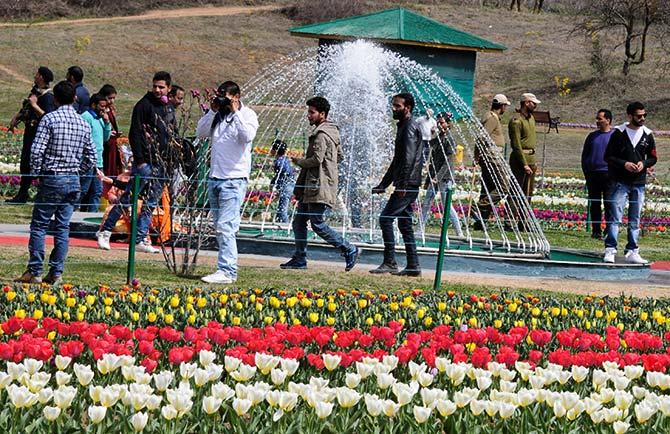 This garden was conceived, conceptualised and created by then Chief Minister of Jammu and Kashmir, Ghulam Nabi Azad, in 2006-07.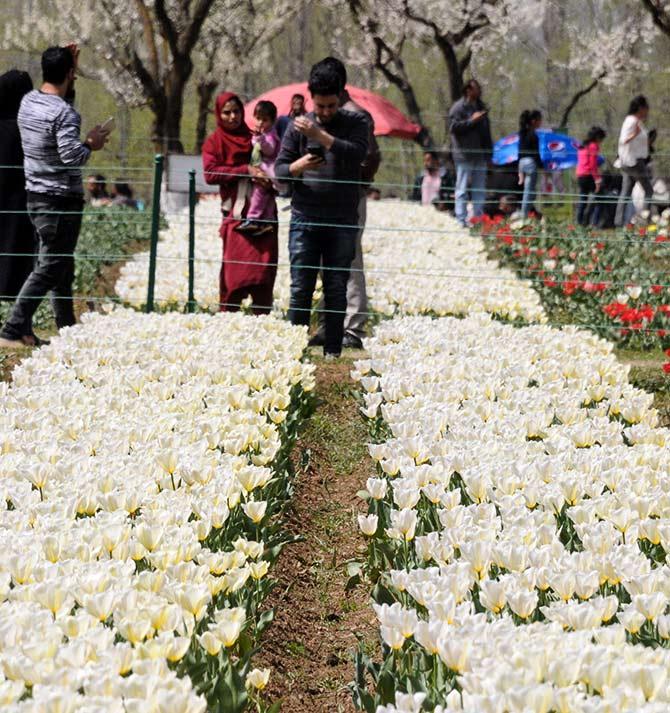 The recent rains and snow have helped the bulbs to bloom.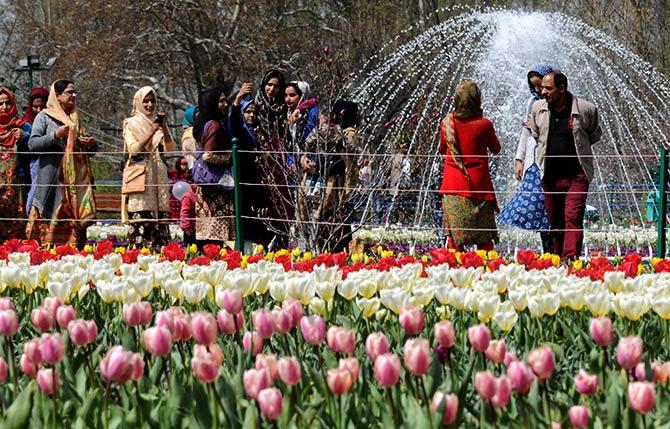 The garden is a burst of colour with the tulips of varying kinds blooming.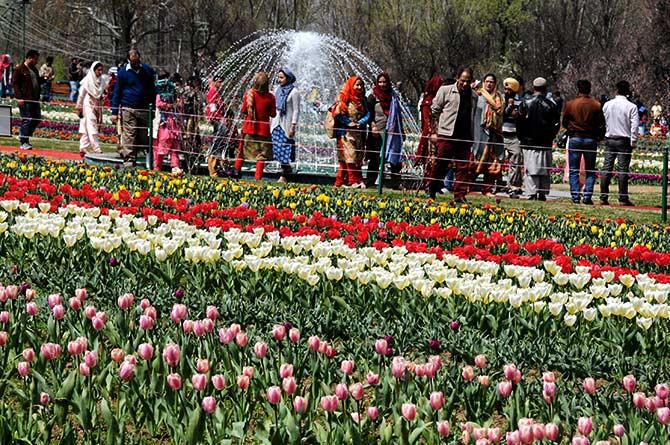 Despite the hike in prices to enter the garden, visitors thronged the place on Sunday, the opening day.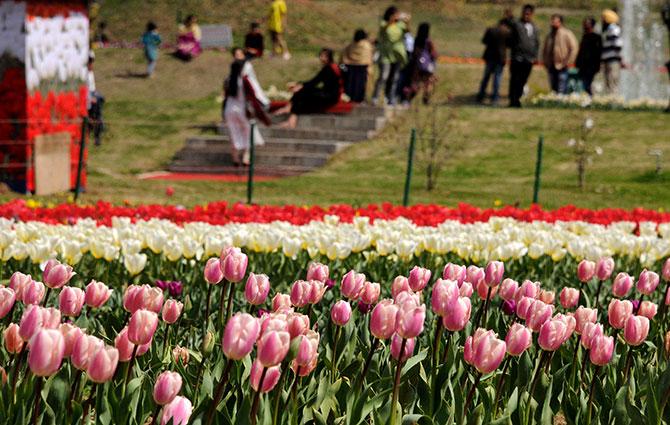 Local residents are enthused by beautifully laid garden next door. "The garden has started coming to life with white, red, orange and purple varieties of tulips already in bloom. The full bloom is only about a week away," said an official of Kashmir's Department of Floriculture.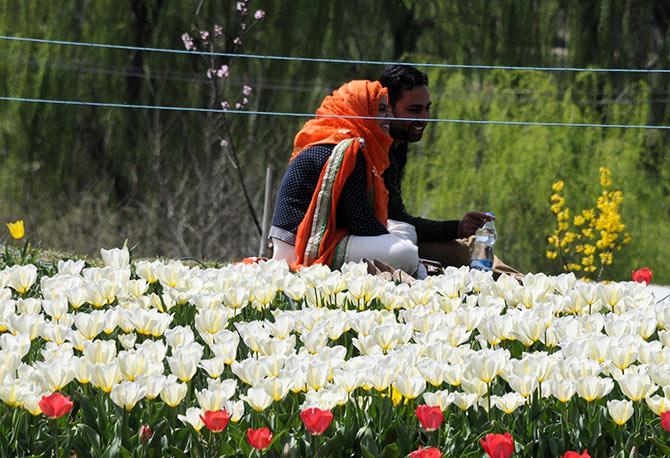 In 2014, it was declared as the second best tulip garden in the world by World Tulip Summit Society.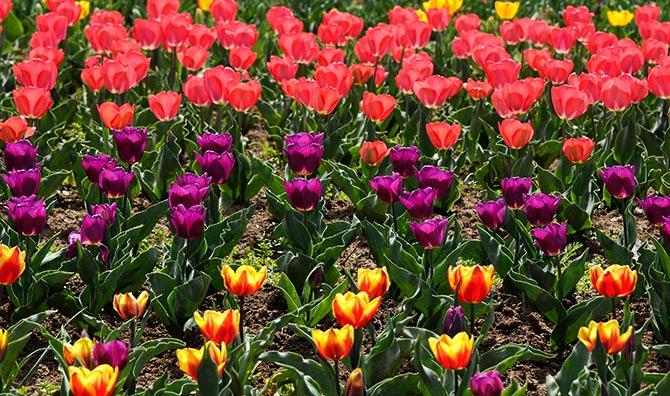 As if you needed any more reasons to visit Kashmir, the Tulip garden just adds to the beauty of the area.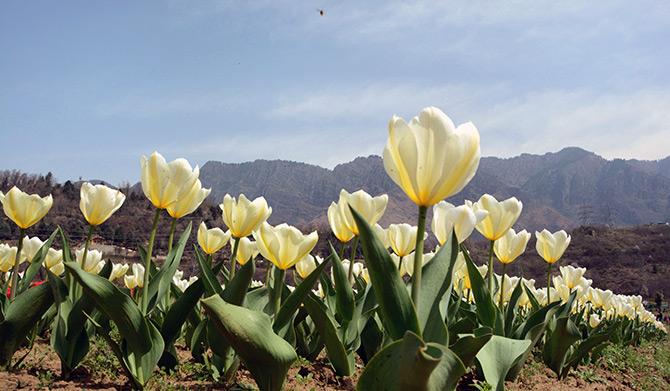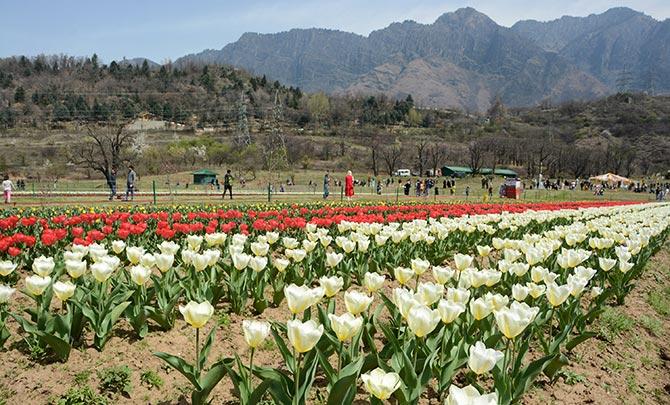 Mehmood Ahmad Shah, Director, tourism, Kashmir said that he was expecting some film crews to come and shoot a few romantic songs in the tulip garden and that his department will also organise a tulip festival.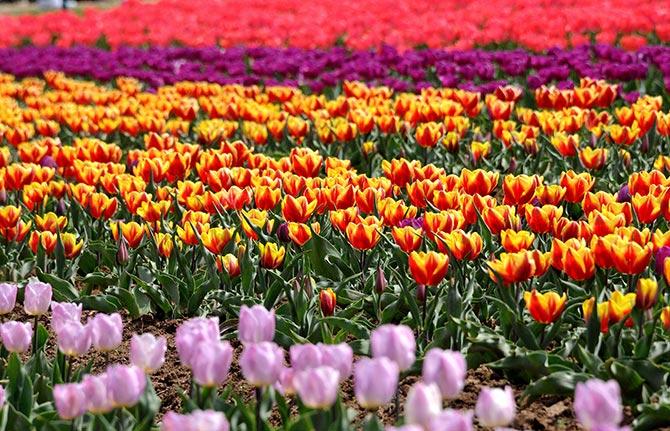 This year, the garden opened on March 25 and will stay open till April 15.