The weird and wonderful world of body art is on display in Austria where many artists are wearing little more than a layer of paint.
The World Bodypainting Festival, which takes place in Poertschach am Woerthersee, sees the human body as a canvas for a colourful creation.
Here are some of the most wonderful displays: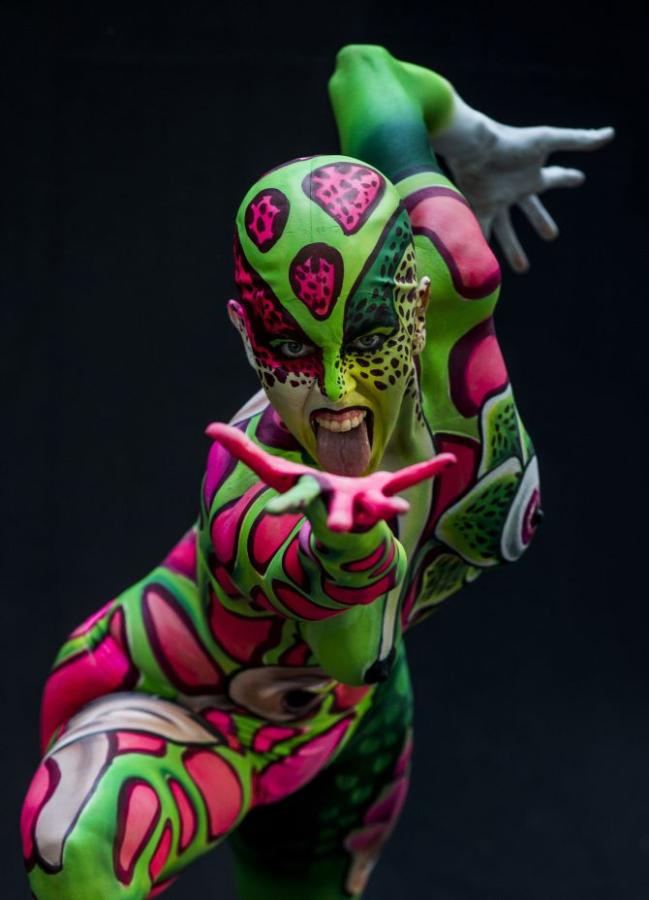 A new kind of wild cat? Looking like a wild cat of a different kind, this model strikes a pose.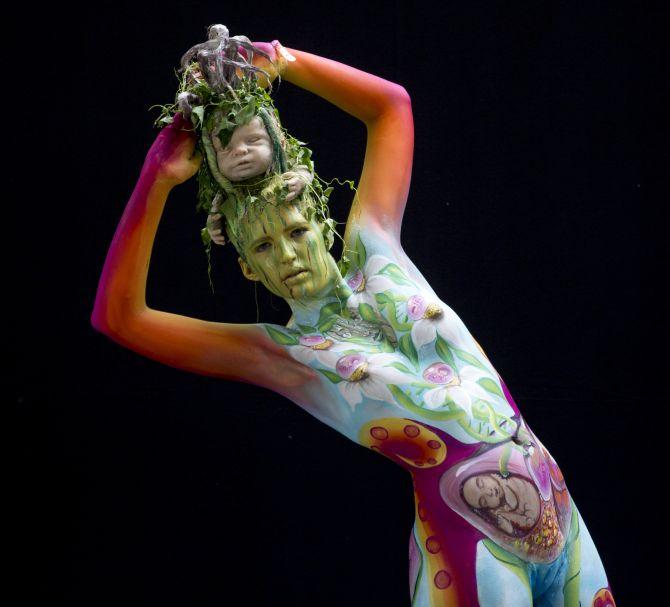 My baby's on my head. The competitors used different themes at the show. The model here is depicting motherhood.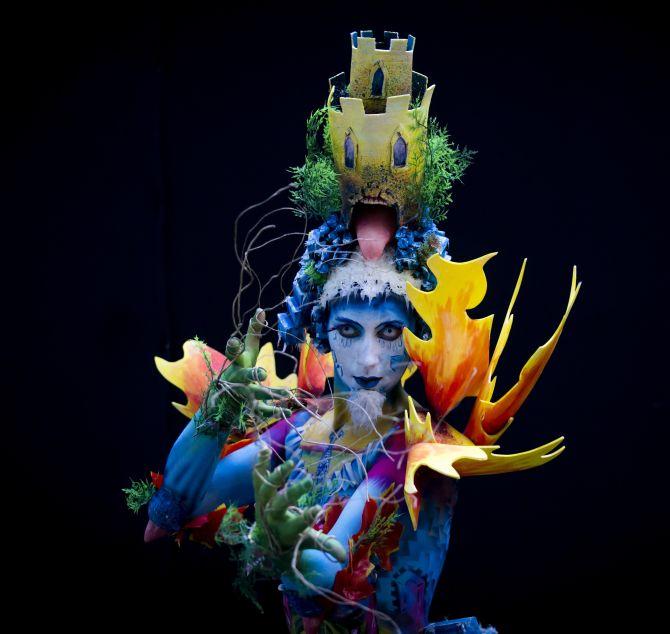 This is what you might find 20,000 leagues below the sea!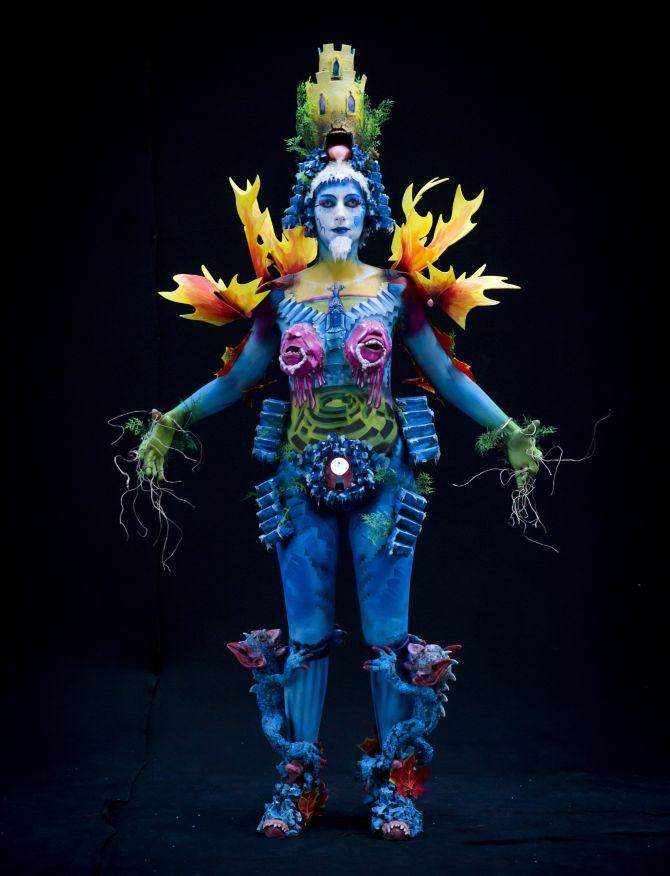 Artists and models from over 40 different countries do their best to shock and entertain visitors at the world championships for bodypainters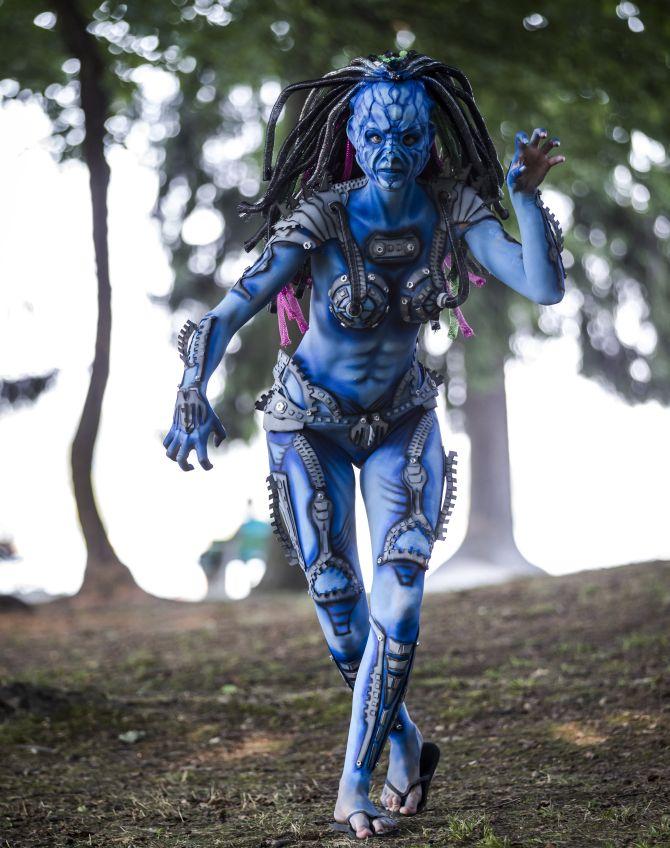 The artist here seems to be inspire by Avatar.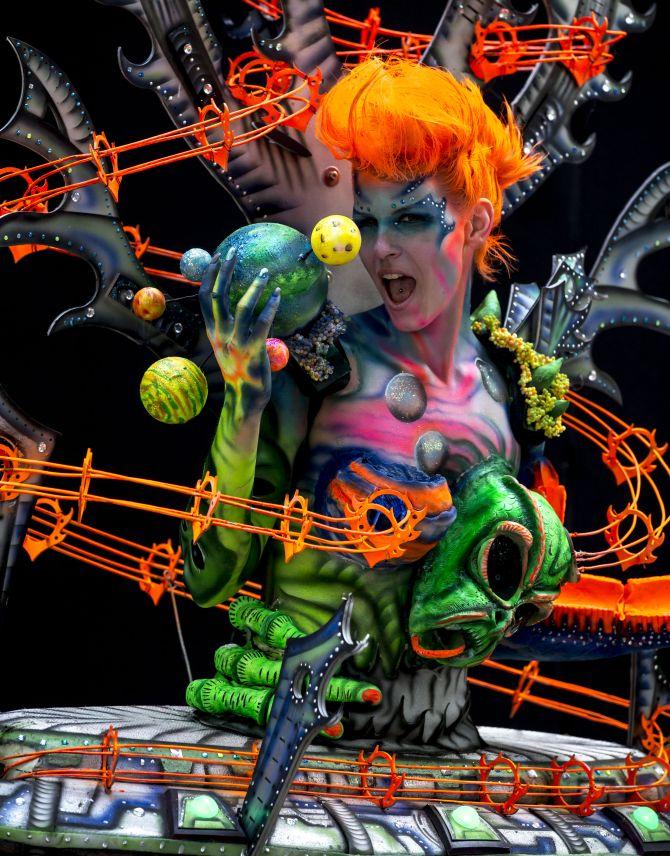 This majestic creation blends planets, alien figures and what looks like a rollercoaster track to turn the model into a galaxy not so far away.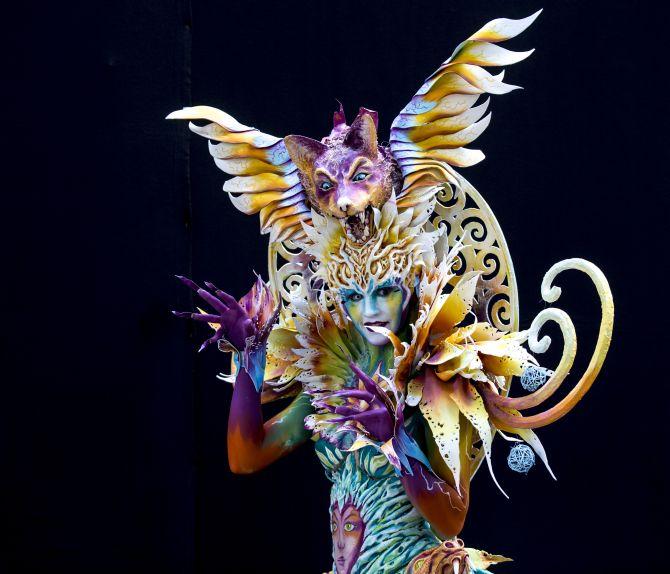 This model is almost engulfed by her wolf headdress and sweeping coral shapes.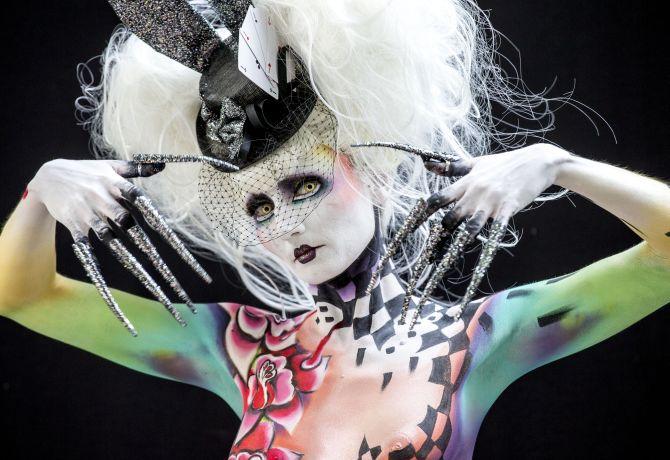 Despite the beautiful body paint, one can ignore the model's sparkly talons.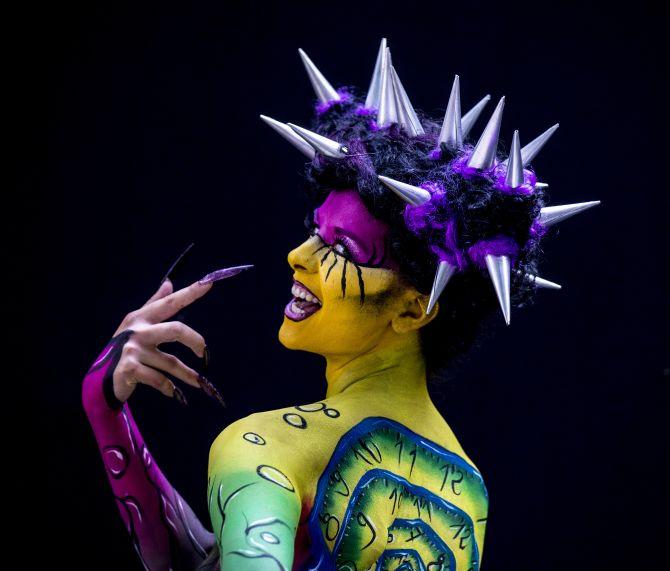 The spiked hair catches your eye, doesn't it?
This Aztec-inspired design makes the model's headdress the focus of the piece.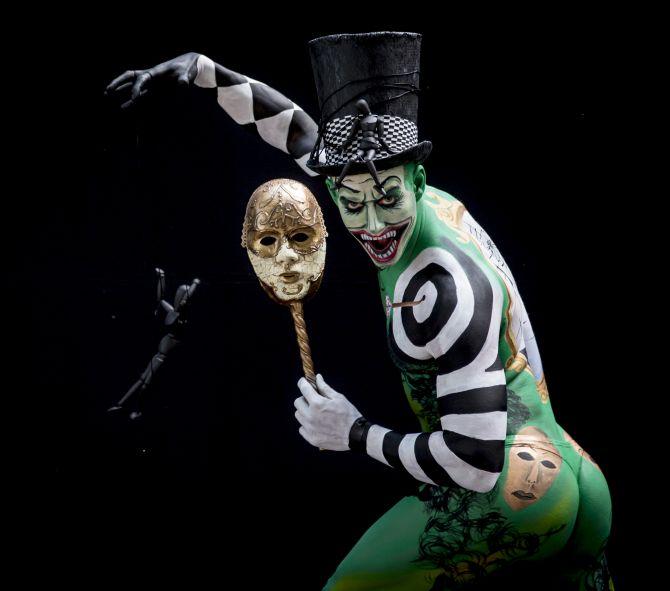 A nightmarish puppet master complete with a bullseye and a stretched grin.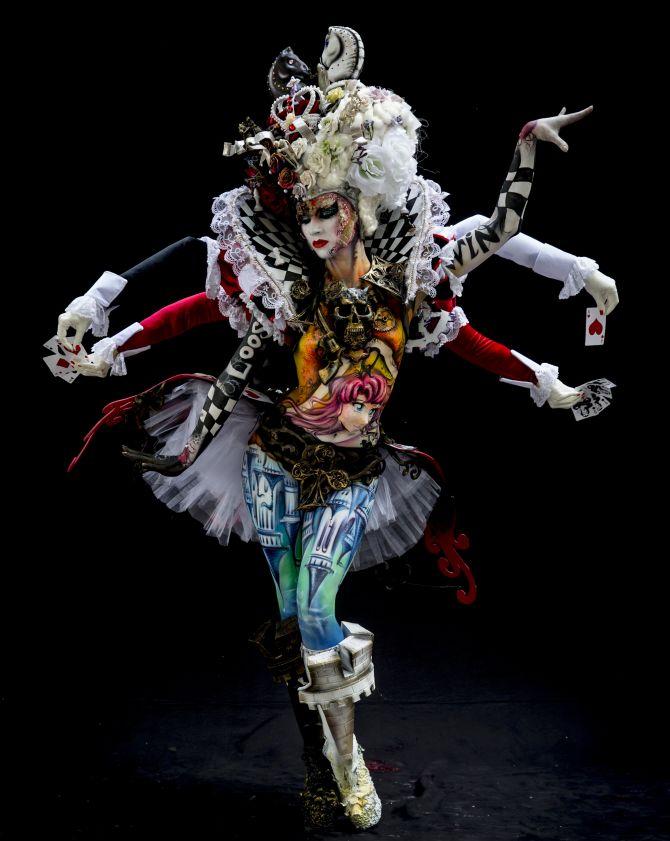 Do you have a full deck? This model resembles a deck of cards.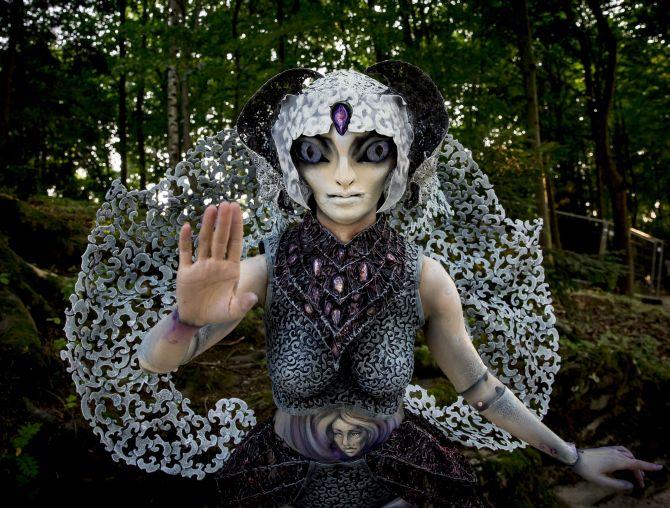 Is that an alien? Naah, it's just one of the models all painted up.
Photographs: Jan Hetfleisch/Getty Images