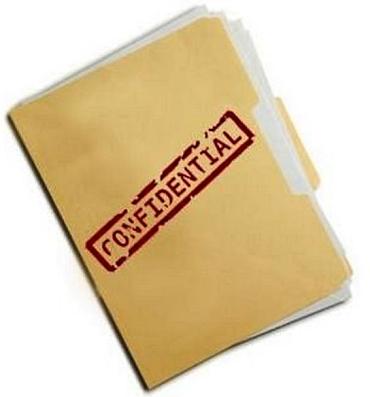 Cracking down on a suspected case of corporate espionage, Delhi Police on Thursday arrested two oil ministry officials and three other middlemen for allegedly leaking classified government documents to energy companies for money as late night raids were conducted on offices of some of these firms.

In a case reminiscent of the spy scandal in the mid 80s, some journalists who claimed to be independent energy consultants, and employees of certain petro companies were also said to have been detained for questioning in the development that has set off sensation in political and corporate circles.

Disclosing details of the case, Delhi Police Commissioner B S Bassi told media persons that action was taken on a tip off that two persons along with their associates were involved in "procuring, obtaining and stealing the official documents by trespassing into the offices of the petroleum and natural gas ministry at Shastri Bhawan on February 17."

They used to intrude in the night, he said.

"A trap was laid and three persons came in an Indigo car near Shastri Bhawan. Two persons alighted and went inside while the third remained sitting in the car. After around two hours, when the two persons entered the car, all three persons were apprehended," he said.

They were identified as Lalta Prasad (36), Rakesh Kumar (30) and Raj Kumar Chaubey (39). Official documents were recovered from them.

Following up on the arrests, raids were conducted at several establishments, including a prominent building in Connaught Place which houses offices of a leading private petroleum firm.

Sources said that more arrests are likely in this case, being probed by the elite crime branch, in the next couple of days.

Reliance Industries said it has been brought to the company's notice that one of its personnel has been detained by law-enforcement authorities.

"We are unaware of more details. An internal probe is underway as per our robust internal standards. The matter is under investigation as per law and we are determined to cooperate in every possible manner.

"We are already in International Arbitration with the said ministry on all important matters. Our only expectation is a fair and expeditious resolution of our legal rights and contentions by the Arbitrators," a company official said.

An earlier statement had said that there was no information residing in the ministry which of commercial consequence to us was dropped by the company later.

Bassi said documents were stolen, photocopied and leaked from the oil ministry in return for money and the investigators will soon apprehend the recipients of the papers.

He said the theft and leaking of confidential documents may have been going on for years. Bassi said this was being leaked to certain independent consultants and energy companies some of whom are being interrogated.

Terming it as a serious case, Petroleum Minister Dharmendra Pradhan said strong action would be taken against the employees of his ministry who allegedly leaked the documents to private companies.

"They will be severely dealt with. Police are probing the case. We will take strong action against the guilty. Government will come down hard on them," he said when asked about the case.

Asked whether any corporate lobbyist could be involved, the minister said it was up to the police to investigate.

"The government was conscious. Agencies are investigating. They will come out with full facts," he said.

According to police, during interrogation it was revealed that Lalta Prasad and Rakesh Kumar are brothers and both had earlier been temporarily employed as multi-tasking staff at Shastri Bhawan.

"In the year 2012, both left the employment. During their stint at Shastri Bhawan, they realized that they could easily lay hand on the official documents.

"They further disclosed that they were assisted by their father Asharam and Ishwar Singh, both multi-tasking staff employees at Shastri Bhawan. Following which, Asharam (58) and Ishwar Singh (56) were also arrested," said Joint Commissioner Ravindra Yadav.

Bassi said all those who are recipients of stolen property will be questioned and action taken. If the documents fall under the purview of the Official Secrets Act, then the relevant sections will also be imposed.

"We have recovered duplicate keys used by them for accessing the offices of the MoPNG officials, forged Id-card and fraudulently obtained temporary passes were also recovered.

"The indigo car was having an unauthorized signage declaring the car to be of government of India and case was registered at the crime branch police station," said Ravindra Yadav.

Recently CCTV cameras had been installed at Shastri Bhawan. In order to evade the surveillance of CCTV cameras, they got disabled CCTV cameras during the time they entered Shastri Bhawan.

Those arrested have been booked under IPC sections of trespass, forgery, theft and others.

"We are questioning the recipients too. We will catch everyone involved," Bassi said.

Pradhan said no one involved will be spared in the case.

"Government is very strict on such things... very strict action within the purview of the law will be taken against all those involved," he said.

Vigilance was kept after official documents appeared in public domain, he said adding 2-3 persons of his ministry and outside have been arrested by police.

Leakage of official documents was a hindrance in running of a free and fair government, he said, adding law will take its own course.

"Those behind this… whosoever is behind will be booked. Let police do its own job, everything will come out," he said.