Prime Minister Narendra Modi arrived in Seoul, South Korea on Monday morning, the last leg of his 3-nation tour. Ahead of his meeting with officials, he addressed the Indian community, who were elated to hear from him.
Here are the highlights of his speech.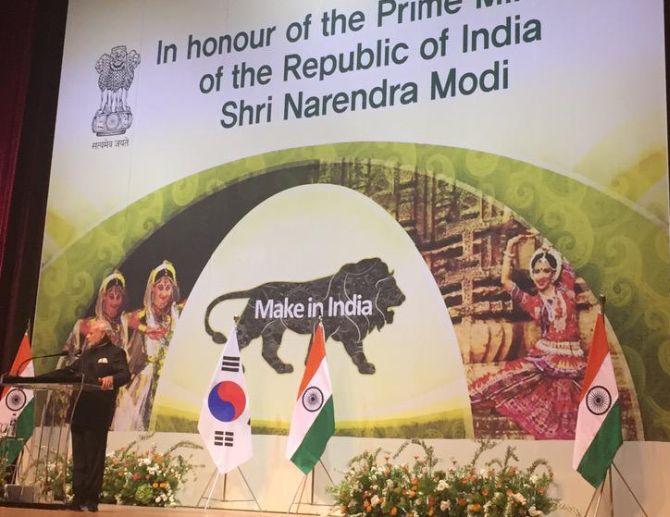 1) I decided to meet all of you at the very beginning of my Korea trip
2) First, we had a 'Look East' policy. Now, we have an 'Act East' policy
3) In the last one year the world's perception about India has changed
4) There had been worries that BRICS was beginning to fail because the 'I' was hanging
5) But now, over the past one year, the 'I' has become strong.
6) It has now come to a point where BRICS cannot exist without the 'I'
7) Today people are excited to come to India. This is the mood that has changed. And after all, the people make the nation
8) The path is tough but we have embraced that path. The solution to all problems is development
9) Development is not about big roads and buildings. It's about a change in quality of life. For instance, I want every home to have a toilet
10) How a country behaves with his neighbouring countries is of utmost importance. We have chosen the path of humanity
11) We want India to be a technology hub and I am inviting the world with the 'Make in India'
12) I want to assure you that you have as much right on India as PM Narendra Modi does