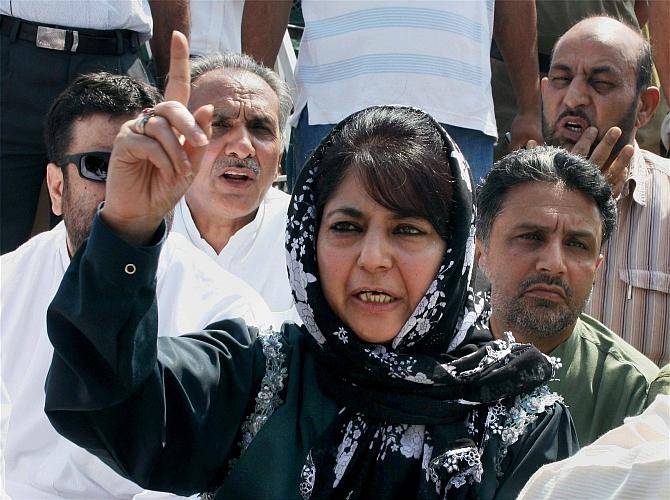 The People's Democratic Party will hold a crucial meeting of its legislature party in Srinagar on Thursday to discuss government formation with the Bharatiya Janata Party in Jammu and Kashmir.
"A legislature party meeting will be held at 4 pm tomorrow," a PDP leader said on Wednesday.
This comes in the backdrop of party chief Mehbooba Mufti's meeting with Prime Minister Narendra Modi and senior BJP leaders in Delhi on Tuesday.
The PDP leader said a final decision on the formation of the government in the state is expected after Mehbooba takes the opinion of the legislators.
The party is likely to make an announcement on the future of the alliance with the BJP after the meeting, the leader said.
The PDP-BJP coalition, after 10 months rule from March 2015 to January, ran into rough weather following the death of former chief minister Mufti Mohammad Sayeed.
Sayeed breathed his last in a hospital in Delhi on January7 following which the state came under governor's rule the next day.
Since then, the PDP leadership sought confidence building measures and assurances on the implementation of the already agreed Agenda for Alliance from the Centre for forming the government again.