The draft bill allows euthanasia for patients who can take informed decisions; doctors to be protected from liability, reports Deepak Patel.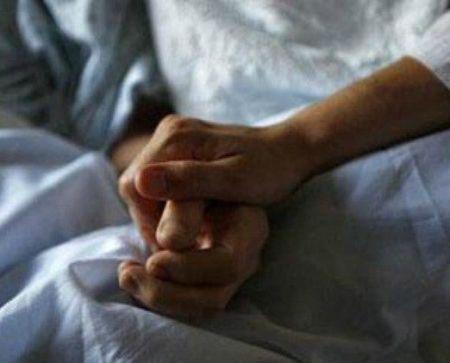 The government on Monday proposed a bill that permits passive euthanasia -- withholding medical treatment or life support system required to keep a patient alive. The Medical Treatment of Terminally Ill Patients (Protection of Patients and Medical Practitioners) Bill, put up by the health ministry for public comments, makes a differentiation with active euthanasia, which involves administering poison to such a patient, which will remain banned.
The law is being framed after the Supreme Court in 2011 ruled in favour of passive euthanasia with certain safeguards and guidelines, making it legal without any legislation. At that time, the central government had said the guidelines would remain in place until a law is framed.

Proposing the law on Monday, which takes insight from those guidelines, the government has recommended that passive euthanasia be permitted on "'competent" patients, those who can take informed decisions themselves, without any regulatory hassles.

According to the draft law, such competent patients need to tell their doctor to withhold medical treatment or life support system. The law explicitly states that the doctor as well as patient would be protected from any criminal or civil liability.

For incompetent patients, those who can't take informed decisions themselves, the case has to be filed in that area's high court by the patient's relative, friend or doctor. In such cases, the high court is expected to pass a judgment within a month.

Before taking a decision, the high court would have to take the opinion of three doctors and is expected to keep in mind the wishes of the patient's close relations, such as parents, spouse, etc. These three doctors would be chosen by the high court from a panel of doctors. This panel would be formed by the central government and respective state governments.

"'In such cases -- where the patient is 'incompetent' -- the medical practitioner would be protected by law in administering passive euthanasia only if there is a high court order," said Rimali Batra, senior associate, DSK Legal.
According to the bill, Medical Council of India would provide guidelines to doctors on how to administer passive euthanasia.
The last date to submit public comments is June 19. The government would not permit active euthanasia as "it is likely to be misused by unscrupulous individuals to attain their ulterior motives," according to the health ministry.

Active euthanasia involves taking specific steps such as injecting the patient with a lethal substance, such as Sodium pentothal, which causes the person to go into deep sleep in a few seconds and then die painlessly in sleep. "It amounts to killing a person by a positive act in order to end suffering of a person in a state of terminal illness," according to the health ministry.