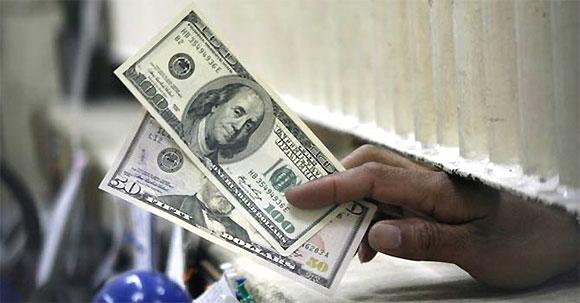 The leaked list contains the name of Union minister Jayant Sinha, who responded by saying that the transactions were not done for any 'personal purpose'.
More than a year after the Panama Papers leak, a new release by the United States-based International Consortium of Investigative Journalists, consisting data from two offshore law firms -- Appleby in Bermuda and Asiaciti in Singapore -- includes names of at least 714 Indians, with an Indian firm figuring as Appleby's second-largest client globally.
Reports by the Indian Express said that among the 180 countries represented in the data, called Paradise Papers, India ranks 19th in terms of the number of names.
The leaked list also contained, among others, the name of Union minister Jayant Sinha, who responded by saying that the transactions were not done for any 'personal purpose'.
Sinha had worked with Omidyar Network as managing director in India and Omidyar Network had invested in a US company DLight Design that has a subsidiary in Cayman Islands, according to a report based on the Paradise Papers investigation.
In a series of tweets on Monday, Sinha said the transactions were legal and bona fide.
The transactions were undertaken on behalf of highly reputed world-leading organisations in my fiduciary role as partner at Omidyar Network and its designated representative on the DLight Board, the Minister of State for Civil Aviation said.
'It is crucial to note that these transactions were done for DLight as an Omidyar representative, and not for any personal purpose,' he noted.
Sinha, who is a former venture capitalist, also said all these transactions have been fully disclosed to relevant authorities through all necessary filings as required.
'After leaving Omidyar Network, I was asked to continue on the DLight Board as an independent director... On joining the Union Council of Ministers, I immediately resigned from DLight Board and severed my involvement with the company,' the minister said.
Sinha had earlier served as minister of state for finance.
The list also indicated that the security firm of Bharatiya Janata Party MP Ravindra Kishore Sinha was linked to the two offshore entities.
The MP, however, refused to speak when approached by ANI, and responded in writing that he is observing a silence as a part of seven-day 'Bhagwat yagna'.
The Paradise Papers contain 13.4 million documents mainly from Appleby.
The files were first obtained by the German newspaper Suddeutsche Zeitung, and shared with the ICIJ and partner media outlets.
Former Pakistan prime minister Shaukat Aziz's name also figures in the new trove of data leaks, about 18 months after the Panama Papers listed Nawaz Sharif for graft and money laundering charges that cost him his premiership.
Aziz, 68, served as Pakistan's prime minister from 2004 to 2007.
The Express Tribune reported that Aziz is linked with Antarctic Trust, which was set up by him, and includes his wife, children and granddaughter as beneficiaries.
Aziz had set up the trust in the US state of Delaware before becoming finance minister in 1999. He was working for financial giant Citibank at the time.
The trust was not declared at any point during his stint as the finance minister or the prime minister.
Also, in a 2012 internal memo, the law firm's compliance officer noted that Aziz had been accused by the Opposition of false declaration of assets, corruption and misappropriation of funds.
Three years later, in a database of high-risk clients, law firm Appleby noted that a Pakistani court had issued three arrest warrants against Aziz in relation to the killing of Akbar Bugti, a prominent Baloch leader.
In September 2015, the Antarctic Trust was closed and the related file removed from one of Appleby's internal databases.
According to the ICIJ, Aziz's lawyers have said that he was not legally required to declare the trust to Pakistani authorities.
The same applied to the former premier's wife and children, his lawyers said, adding Aziz paid all applicable US taxes.
The purpose of the account, they said, was "to ensure that if he were to die, his assets would pass efficiently to his family".
The leak also revealed that millions of pounds from the private estate of Britain's Queen Elizabeth II have been invested in offshore tax haven funds.
It also reveals business ties of US Commerce Secretary Wilbur Ross to a shipping firm linked to Russian President Vladimir Putin's inner circle.
However, there is no suggestion that Ross or the queen's private estate acted illegally.
With PTI inputs.