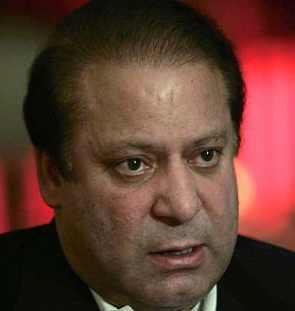 Prime Minister Nawaz Sharif's son, Hussain Nawaz Sharif, told Geo TV that his family had done "nothing wrong" insofar as their ownership of offshore companies was concerned.
Responding to a charge that the Sharif family had parked illegal funds in offshore companies and other entities, which have surfaced through what is being described globally as "The Panama Papers", Hussain Nawaz Sharif was quoted, as saying that all finances and non-moveable properties listed in the name of the Sharifs were legal.
"Those apartments are ours and those offshore companies are also ours. There is nothing wrong with it and I have never concealed them, nor do I need to do that. It is according to British law and laws of other countries that it is a legal way to avoid unnecessary tax via offshore companies," Geo TV quoted Hussain Nawaz Sharif, as saying.
He further stated that Pakistani tax law "says that if you are not staying in Pakistan for more than 138 days, then you are not required to declare your assets".
He was responding to the leak of 11.5 million documents from the Panama-based law firm Mossack Fonseca, which shows how some of the world's most powerful people have secreted their money into offshore jurisdictions.
Three of Nawaz Sharif's four children -- Maryam, Hasan and Hussain, find a mention in the leaked documents.