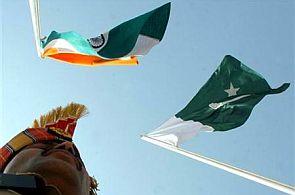 In controversial remarks, West Bengal BJP president Dilip Ghosh said that anyone who raises pro-Pakistan slogans would be beheaded.
"Those who are raising 'Pakistan zindabad' slogans in Suri, they will be chopped six inches from the top. They will be lowered six feet down. Days have changed now," Ghosh told a party workers' meeting in Suri on Wednesday.
Ghosh, who replaced Rahul Sinha as the state president in poll-bound West Bengal, threatened that those who helped extremists and terrorists, be it leaders, actors, singers, politicians and even educationists, would be picked up by them and would be "kicked off to Bangladesh".
© Copyright 2019 PTI. All rights reserved. Republication or redistribution of PTI content, including by framing or similar means, is expressly prohibited without the prior written consent.