Pakistan, the closest ally of China, has decided to skip the Democracy Summit that begins in Washington on Tuesday, opting instead to engage with the US bilaterally to strengthen democratic values, the foreign office in Islamabad said.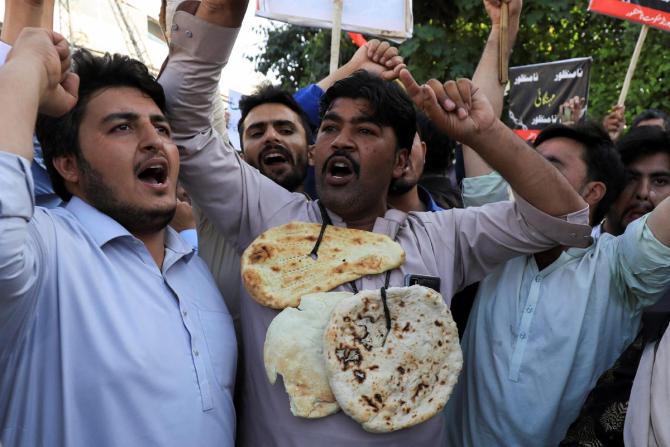 The virtual summit is co-sponsored by the US department of state and USAID on the theme of "Global Declaration of Mayors for Democracy".
China and Turkiye have not been invited to the virtual summit. Pakistan's participation in the summit has been a subject of intense debate for some time now.
Islamabad chose to skip the event so that it does not potentially upset its "all-weather ally" China, officials said.
"The summit process is now at an advanced stage and therefore, Pakistan would engage bilaterally with the US and co-hosts of the summit to promote and strengthen democratic principles and values and work towards advancing human rights and the fight against corruption," Pakistan's foreign office spokesperson told the media.
However, the foreign office thanked the US for inviting Pakistan to attend the Second Summit for Democracy.
"We value our friendship with the US. Under this Biden Administration, this relationship has widened and expanded substantially. We remain committed to further solidifying this relationship for peace, stability, and prosperity in the region," the foreign office said.
The three-day event will showcase the role of cities and sub-national governments in the affirmation of democratic values and the renewal of democracy worldwide.
On Tuesday, US Secretary of State Antony Blinken will chair virtually a panel session on "A Just and Lasting Peace in Ukraine" featuring Ukraine President Volodymyr Zelenskyy.
Cash-strapped Pakistan is awaiting a much-needed USD 1.1 billion tranche of funding from the Washington-based global money lender, which was originally due to be disbursed in November last year.
The funds are part of a USD 6.5 billion bailout package the IMF approved in 2019, which analysts say is critical if Pakistan is to avoid defaulting on external debt obligations.
Pakistan, which is currently scrambling to boost its dwindling forex reserves, received USD 500 million from China earlier this month.
© Copyright 2023 PTI. All rights reserved. Republication or redistribution of PTI content, including by framing or similar means, is expressly prohibited without the prior written consent.