Pakistan's major political parties on Saturday welcomed Prime Minister Narendra Modi's surprise visit to Lahore, saying it was a "new beginning of relations" and will help improve ties between the two countries.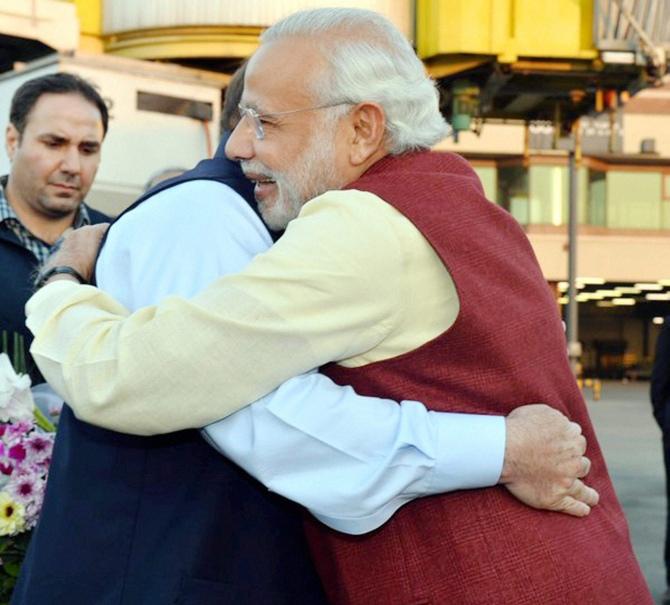 Modi stayed for over two hours in Lahore on his way back home from Afghanistan on Friday during which he held talks with his counterpart Nawaz Sharif at his Raiwind house.
Opposition leader in the parliament Syed Khurshid Shah said his Pakistan People's Party supports Modi's visit.
PPP Chairperson Bilawal Bhutto Zardari had tweeted "Welcome to Pakistan @narendramodi. Constant engagement is the only way to resolve all outstanding issues."
Pakistan Tehreek-i-Insaf party chief Imran Khan also welcomed Modi's trip and said it will help improve ties between the two countries.
Welcoming Modi's visit, Defence Minister Khawaja Asif has said that it would be helpful for peace and stability in the region. He said such contacts should continue for resolving all the issues, including the longstanding Kashmir dispute.
Asif said Pakistan wanted good ties with its neighbours.
Radio Pakistan reported that former PPP Information Minister Qamar Zaman Kaira said Modi's trip would help in holding composite dialogue between the two countries.
Awami National Party leader Zahid Khan said Modi's visit was a "new beginning of relations between Pakistan and India".
Renowned human rights activist Asma Jehangir said the Indian prime minister should play his role in stopping alleged human rights violation in Kashmir as well as reducing visa restrictions between the two countries.
Defence expert Air Vice Marshal (Retd) Shahid Latif said the meeting between the two leaders was a positive move and it would pave the way for resolving core issues between the two nuclear powers.
Despite broad welcome, there were isolated voices opposing Modi's trip.
Sirajul Haq, chief of right wing Jamaat-i-Islami, said it was unfortunate that Modi was welcomed in Pakistan.
Outlawed Jammat-ud-Dawah chief Hafiz Saeed said that "extra-ordinary" reception given to Modi has hurt the sentiments of the "loyal and patriotic" people of Pakistan.
"What kind of message is given to the Kashmiris by 'private' meeting of Modi and Nawaz," he asked.
The Pakistani media has already been barred from giving any kind of coverage to Saeed and his organisations by the Pakistan Electronic Media Regulatory Authority.
The founder of Lashkar-e-Tayiba, who is carrying $10 million US bounty on his head, further said: "Modi's visit demonstrates that he has great influence in the region and whenever he wants to visit Pakistan he can and the rulers will accord him warm reception without caring for the national stance over different issues, including Kashmir."