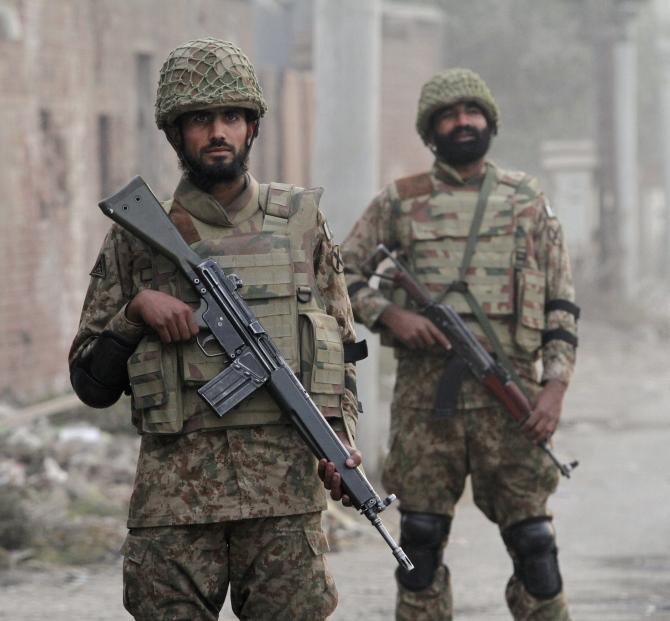 Pakistani police and counter-terrorism forces on Monday raided a house near Lahore, killing four Taliban militants and seizing a large cache of arms as they claimed to have averted a "major terror attack".
Police in collaboration with the intelligence agencies launched a search operation in Rachna Town Khan Colony in Sheikhupura district in the wee hours of the morning, some 60 kms from on Lahore, following a tip-off that some terrorists were hiding at a house, a Punjab police spokesperson said.
"When police commandos surrounded the house, terrorists present inside opened fire on them. During the exchange of fire, three terrorists were killed while one blew himself up, leaving two policemen and seven others injured," she said.
"The law enforcement agencies have averted a major terror attack in the province by killing these terrorists," the spokesperson said.
The militants belonged to the Tehrik-e-Taliban Pakistan, officials said.
The injured were rushed to a nearby hospital in Sheikhupura from where some of them were referred to another hospital in Lahore for further treatment.
Two terrorists have been captured alive and taken to an undisclosed location for interrogation, police said, adding that three suicide jackets, one rocket launcher, five Kalashnikovs, scores of bullets and maps of sensitive and important places were recovered from the house.