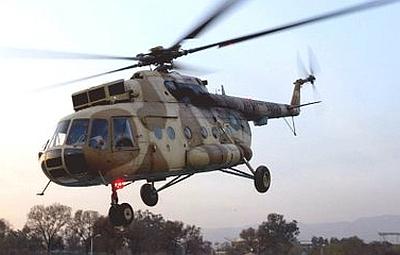 The bodies of the victims of helicopter crash, including ambassadors of Norway and the Philippines and wives of Indonesian and Malaysian envoys to Pakistan, were brought to Islamabad on Saturday from the site of accident.
MI-17 military helicopter carrying diplomats had caught fire on Friday as it crashed into a school in Natlar valley of Gilgit-Baltisitan in Pakistan-occupied Kashmir. Two pilots of the army and one crew member were also killed in the crash.
State-run Pakistan TV showed that the bodies of seven victims were brought from Gilgit, capital of Gilgit-Baltistan, in three helicopters to Nur Khan Airbase in Rawalpindi.
The injured were brought in C-130 aircraft and included Polish Ambassador Andrzej Ananicz and his wife, Dutch Ambassador Marcel de Vink and Malaysian High Commissioner.
It is reported that ambassador of Indonesia Burhan Muhammad is in a critical condition with 75 per cent burns.
Army chief Gen Raheel Sharif, air chief Air Marshal Sohail Aman, senior civil and military officials, diplomats and relatives of victims were present to receive the bodies. Pakistan army soldiers carried the coffins wrapped in flags of respective countries while armed forces contingent offered salute.
Pakistan has announced Saturday as day of mourning and national flag is flying at half mast.
Foreign Secretary Aizaz Ahmad Chaudhry said preparation were being made to shift the bodies to victims' respective countries in next two to three days as their relatives were coming to Pakistan to receive them.
He said the injured were being shifted to various hospitals for treatment.
Diplomats of more than 30 country were part of 57-member group going to Naltar for a three-day trip. They were to see the development work, including a chairlift on ski resort, which Prime Minister Nawaz Sharif was scheduled to inaugurate.
Sharif was in the air on plane when crash occurred and returned back to Islamabad.
He has deputed cabinet ministers to accompany the bodies. He also spoke with Prime Ministers of Norway and Malaysia and expressed grief over the death of their nationals.
The Taliban had claimed responsibility for the downing of the chopper and said premier Nawaz Sharif was their target.
However, foreign secretary Chaudhry rejected it, saying initial probe showed engine failure caused the mishap.