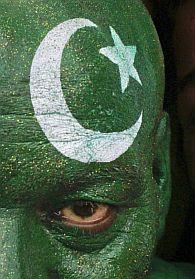 Pakistan continues to support terror operations in India even after Nawaz Sharif has taken over as the new Prime Minister, a former top Pentagon official and an eminent defence analyst has told the US Congress.
"They support terror operations in India with terrorist organisations. They support the Haqqani network and the Taliban in conducting operations against the United States and NATO and Afghanistan. They've got blood all over their hands with the casualties," General (Retd) Jack Keane said.
Currently the Chairman of the Board of top US think-tank, Institute for the Study of War, Keane said during a Congressional hearing that he does not expect much from the current regime.
"This is a regime that is dominated by its military, who puts its military self above the state. We've got a weak civilian government, fundamentally corrupt. The economy is in the tank. We've got a raging insurgency. We've got an escalating nuclear power," Keane said.
Stating that terrorist safe-havens is a big issue, Keane recommended that US forces be permitted to target Haqqani network inside Pakistan.
"My recommendation to mitigate that risk is to permit targeting of the Haqqani network in those sanctuaries in Pakistan, and then you bring down Haqqani's operational network and certainly raise the morale of the ANSF forces to the point where they think they have a chance," he said.
Congresswoman Ileana Ros-Lehtinen said for Afghanistan to achieve security and stability, Pakistan is going to have to play a stronger and more positive role.
"Extremist groups like the Taliban, Al Qaeda and the Haqqani network have used areas in the Pakistan border as insurgent sanctuaries to conduct militant operations inside Afghanistan, without much resistance from the Pakistani intelligence and military forces, if not outright collaboration," she said.
"Because Pakistan is vital in establishing stability in the region, we must work with the government, but we must not continue to give billions of dollars in aid to Pakistan and hope and pray and wish that the prime minister will work with us. We must ensure that Pakistan is meeting certain benchmarks in its fight against these insurgent sanctuaries within its borders, or else Pakistan should not receive further US funding," the Congresswoman said.
Testifying before the Congressional Committee, Lisa Curtis of the Heritage Foundation said India's goals in Afghanistan match those of the US.
"The problem is that Pakistan is paranoid about any role that India has in Afghanistan. Even if the Indian role is helping with the economy, Pakistan sees any increased influence that India has in Afghanistan as detrimental to Pakistan's interest," she said.
"But I don't think we can play into Pakistan's hands and ask India to pull back from Afghanistan just to appease Pakistan. I think the only way to reduce the Pakistani paranoia is to encourage better Indo-Pakistani relations," she noted.
Appreciating India's role in Afghanistan, Congressman Ami Bera said New Delhi has already invested about $3 billion in the war-torn nation.
"I think they stand ready to continue to invest in infrastructure. Both their industry and their government want to see a stable Afghanistan. They want to see stability in South Asia," he said.

Stephen Biddle, an adjunct senior fellow for defence policy at the Council on Foreign Relations and professor of political science and international affairs at GeorgeWashingtonUniversity, said he would like to see India's role in Afghanistan to be a part of a larger strategy to deal with Pakistan.
"I could imagine India being cooperative in a way that would help us build leverage with Pakistan. If it's uncoordinated, however, mostly what it stands to do is play into Pakistani paranoia in a way that isn't constructive and doesn't move our agenda forward," he said.