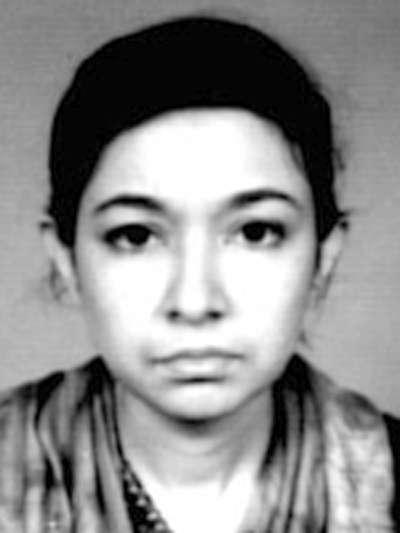 A Pakistani woman, who mysteriously disappeared five years ago, having alleged links with the Al Qaeda, was arraigned in a New York federal court on charges of attempting to kill American soldiers and officials in Afghanistan and a bail hearing was set for Monday.
Aafia Siddiqui, an alumni of the Brandeis University and the Massachusetts Institute of Technology (MIT), did not enter any plea at her arraignment hearing. But her attorneys said there was no weight in the case.
She was brought from Afghanistan Monday evening and immediately placed under arrest.
Thirty-six-year-old Siddiqui, who had mysteriously disappeared from her parents house while visiting them in Karachi five years ago, was stopped for questioning outside Ghazni governor's compound on July 17 last.
Prosecutors alleged that the search revealed that she was carrying a recipe for making chemical weapons and descriptions of several New York landmarks.
They also allege that she picked up rifle a warrant officer had kept near the room where she was being detained in Afghanistan and tried to kill an Army captain but the two shots she fired during the struggle did not hit anyone.
However, she was hit at least once when the warrant officer opened fire and was later was subdued.
She allegedly struggled and kicked officers who tried to subdue her, yelling that she wanted to kill Americans.
It was not clear where she was during the five years she was missing but Americans say she was not in their custody.
After she disappeared, her family members and human rights groups had alleged that she was being illegally detained.
Image: FBI handout picture of Aafia Siddiqui, released through Getty Images.
Text: PTI