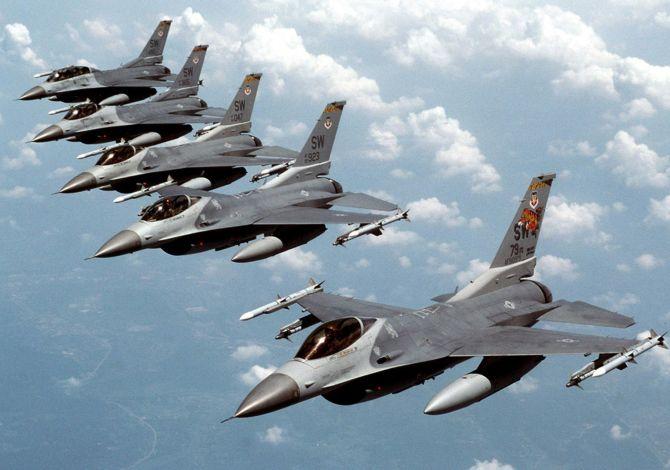 Pakistan on Tuesday said it will buy F-16 jets from other countries if the United States failed to provide agreed funds, amid reports that the State Department expressed inability to fund the $700 million (Rs 465 crore) deal with American taxpayers' money.
The prime minister's advisor on foreign affairs Sartaj Aziz said that the Congressional blockade may force it to turn to other countries.
"Pakistan will buy F-16s from some other country if funding (from the US) is not arranged," Aziz said at a seminar.
The two nations had agreed on $700 million deal under which Pakistan was to pay $270 million (Rs 179 crore) from its national funds to purchase eight F-16s while the US was supposed to finance the rest of the amount from its Foreign Military Financing fund.
But Congress has refused to approve the funding, leaving the deal in limbo, as cash-starved Pakistan may not be able to make the entire payment.
Earlier, at a Congressional hearing, US lawmakers made it clear that they would not allow the Obama administration to use US funds for the deal.
Last Friday, a State Department official said Congress had placed a hold on the deal, forbidding the administration from using US funds for enabling Pakistan to buy the planes.
And on Monday, the department confirmed that Pakistan will have to use its own funds if it wants the planes.
Aziz said F-16s was an effective tool to fight militancy and it can be replaced by JF-17 Thunder jets, locally produced.
He expressed concern at the growing military power of India and said if it isn't checked, Pakistan will be 'forced to increase its strategic power' too.
"The international community should avoid steps which may disturb the strategic balance in South Asia," he said.