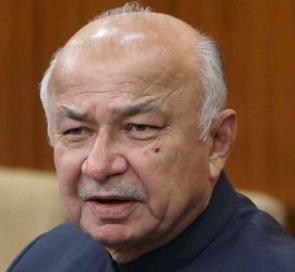 Four terrorists, who carried out attacks in Jammu region, came from across the border on Thursday morning, Home Minister Sushilkumar Shinde said.
According to preliminary reports, the terrorists infiltrated into India early on Friday morning and launched the audacious attack -- first on a police station and then on an army camp, he said. "As per preliminary information, the four terrorists came from across the border," the minister told reporters in New Delhi.
Union Home Secretary Anil Goswami said that the encounter between the terrorists and the security forces was still going on in Samba. Goswami said according to initial reports, the group -- numbering three or four -- attacked a police station in Hiranagar and then an army camp near Samba district headquarters.
"The encounter is still going on. We waiting for the detailed report," he said.
Militants dressed in army fatigues stormed a police station and an army camp in Jammu region, killing eight persons including a lieutenant colonel.

Image: Home Minister Sushilkumar Shinde