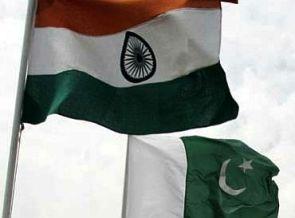 Pakistan on Friday summoned Indian Deputy High Commissioner Gopal Baghlay to lodge a protest over denial of visas to some 500 Pakistani pilgrims to visit the famed shrine of Hazrat Khwaja Moinuddin Chishti at Ajmer.
Visits to religious shrines in Pakistan and India are governed under the Bilateral Protocol on Visits to the Religious Shrines, 1974.
Pakistan conveyed its "deep disappointment and concern" over refusal by the Indian government to issue visas to the pilgrims, a statement released by the Foreign Office said.
This is the fourth time that visas have been denied to Pakistani pilgrims in the past one year, it said.
"This is not only against the bilateral agreement, but also runs contrary to the efforts towards normalising ties between the two countries and the spirit of people-to-people contacts," the ministry said.
Foreign Office sources here told PTI that India has officially intimated that as general elections are being held in the country, it would be difficult to host the pilgrims.
Reached for comments, Foreign Office spokesperson Tasnim Aslam told PTI: "Our High Commission in New Delhi has the information that Rajasthan government has no problems in hosting the pilgrims."
Every year, hundreds of Pakistanis visit the Sufi shrine in Ajmer in Rajasthan, which is revered by people across the subcontinent.