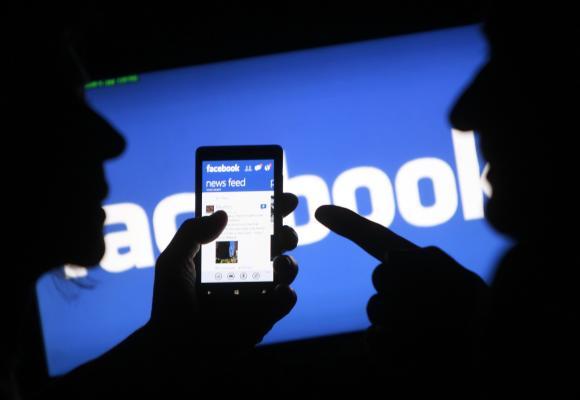 A woman and her two minor granddaughters were killed when an angry mob set alight several houses, shops in Pakistan's Punjab province belonging to the minority Ahmadi sect in riots that followed the alleged posting of blasphemous content on Facebook.
The violence erupted on Sunday in the city of Gujranwala, about 80 kilometres from Lahore, after claims that a Ahmadi youth, 17, had posted a photo containing blasphemous content, said Amir Mahmood, an office-bearer of the Ahmadi community.
After the news spread about the incident, a large number of people, armed with sticks and chanting slogans, marched towards the residence of the youth in Katchi Pump locality.
"The mob first looted the furniture and other valuables from the eight houses and four shops of the Ahmadis and then torched them. Ten persons were trapped in houses when the mob torched it," said Mahmood.
"Three of them were found dead while the other seven including women were shifted to hospital."
The condition of a woman, who lost her child in the tragedy, is critical, he said.
The dead has been identified as Bashiran, 50, her granddaughters Hira, eight, and Kainaat, three, said Central Police Officer Gujranwala division Waqas Nazir.
Blasphemy is a very sensitive subject in Pakistan, where Muslims make up the majority of the 180 million population. Those convicted under blasphemy laws can get life sentences or the death penalty.
However, that has not stopped people from taking the law into their own hands. Witnesses often are reluctant to testify in defence of a person accused of blasphemy.
Pakistani minorities such as Christians, Hindu and Sikhs, Ahmadis have long been persecuted by Islamic extremists. In May, two Ahmadis, including a visiting American cardiologist of Pakistani origin, were killed.
"We have registered a case against 500 unidentified people for torching houses and damaging public property."
The police, have, however, not included murder charges in the FIR. "With the help of TV footages we will arrest the culprits," he said.
Founded by Ghulam Ahmad, the Ahmadis are not allowed to identify themselves as Muslims under Pakistani law and are banned from going on the Hajj pilgrimage to Mecca.
Punjab Chief Minister Shahbaz Sharif has asked the uthorities to take necessary steps to safeguard the Ahmadis. Jamaat-i-Ahmadia Pakistan spokesman Salimuddin has demanded the arrest of the perpetrators. He said the government must take steps to stop hate campaign against the Ahmadis.
Human Rights Commission of Pakistan slammed the rioters saying "brutalisation and barbarism has stooped to new lows," and added that it is "shocked and disgusted" over the failure of the police in dousing the violence.

Image: Representation purpose
© Copyright 2021 PTI. All rights reserved. Republication or redistribution of PTI content, including by framing or similar means, is expressly prohibited without the prior written consent.