A Pakistani government helicopter crash-landed in Afghanistan, with seven people on-board including one Russian, feared to have been taken hostages by the Taliban, official said.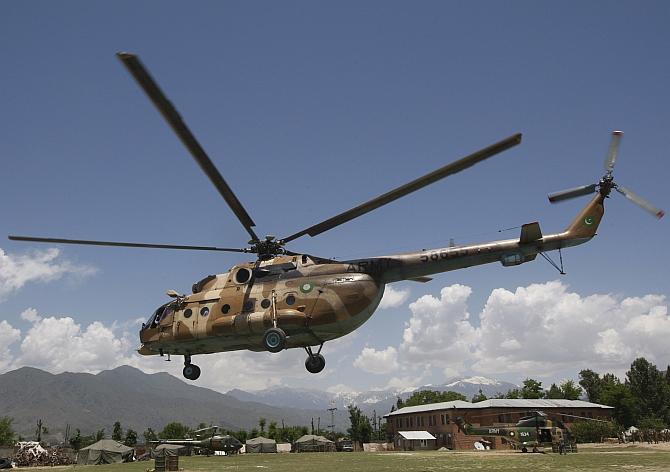 The Russian-made chopper, owned by the provincial government of Punjab, was on its way to Russia on routine maintenance when it suffered unknown technical glitch and had to force land in Azra district of restive Logar province on Thursday.
"We believe that it was our chopper but we need confirmation from the Afghan government," an official of Punjab government said.
The official could not confirm the whereabouts of the seven people who were in the chopper.
However, he said, it included one Russian engineer and six Pakistanis, including four former army personnel.
There were conflicting reports about the fate of the chopper as some reports suggested that it was set on fire by Taliban while others said that it caught fire while landing.
Foreign Office said in a statement that helicopter owned by the Punjab government took off at 8.45 am (local time) for Russia.
"We are trying to ascertain if it was the same helicopter which went down in Afghanistan," FO said in a statement.
Afghan media reported through government sources that it was a Pakistani helicopter and that all those on board were captured by Taliban and transported to unknown location.
A spokesman for Pakistani embassy in Kabul confirmed the crash, but did not provide any details on the fate of the passengers.
Taliban spokesman Zabiullah Mujahid said that so far he has no information about the incident.
Pakistan Army uses Russian-made MI-17 choppers, several of which have carshed in the recent past.
Seven people including two foreign ambassadors were killed in May last year when an Mi-17 army helicopter crashed at a holiday resort in the mountains of Gilgit.
Representative Image: Mian Khursheed/Reuters