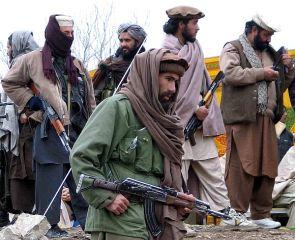 A group of clerics today asked the government not to hold peace with the banned Pakistani Taliban after it condoned the recent bomb attack on a church in Peshawar that killed over 80 people.
Tehreek-e-Taliban Pakistan spokesperson Shahidullah Shahid told the BBC Urdu that his group did not carry out the church attack, but it believed the bombing was according to the Islamic Shariah.
However, leaders of the Sunni Ittehad Council said that Shahid's statement was contrary to the teachings of Islam, a religion that calls for respecting all places of worship.
"The Taliban's claim that the church attack is in line with the principles of Islam is wrong and un-Islamic. Islam forbids damaging the places of worship of all religions," the clerics said in a joint-statement.
The clerics also opposed the Pakistani government's decision to hold peace talks with Taliban, saying that the it was like rubbing salt on the wounds of the 50,000 victims of terrorism across the country.
"If the government holds peace talks with the Taliban, it should also hold dialogues with all prisoners who have committed heinous crimes," the clerics said.
The clerics from the Barelvi school of thought has said that Islam provides complete security to religious minorities and affiliating terrorist activities with Islam is tantamount to defaming the religion.
"Shahid's statement is based on the ideology of terrorists, which has no connection with or roots in Islam. Such a stance is against the Holy Quran and Sunnah," they added.
The September 23 attack on All Saints church in the provincial capital of Khyber Pakhtunkhwa, that killed more than 80 and injured at least 130, is believed to be the deadliest ever to target the country's Christian minority.
The Ulema urged the government to launch an operation against the terrorists who caused irreparable loss to both Islam and Pakistan.
"They (Taliban) don't deserve any leniency," the statement said.
The TTP, which has waged a bloody war against the Pakistani state since 2007, has issued stringent conditions for its participation in talks, including the release of its cadres from jail, withdrawal of troops from the tribal areas along the Afghan border and an end to US drone strikes in Pakistan.