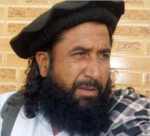 Pakistan has granted some concessions to key Afghan Taliban leaders in its custody, including Mullah Omar's deputy Mullah Abdul Ghani Baradar, shifting them to "roomier facilities" and allowing them to make telephonic contact with their families.
Baradar and about 10 other important Taliban commanders, including former Justice Minister Mullah Nooruddin Turabi, have also been allowed visits by a few persons like their relatives, the
Pakistan Today
daily reported quoting its sources.
The detained Afghan Taliban leaders have been shifted to "roomier facilities" from different detention centres and are now at "somewhat comfortable places," the report said.
The move comes close on the heels of the release of around a dozen mid-ranking Afghan Taliban leaders by Pakistan during a recent visit to Islamabad by the Afghan High Peace Council.
The moves are aimed at boosting peace and reconciliation efforts in war-torn Afghanistan.
The daily quoted its sources as saying that Pakistan could free Turabi, who is reportedly ill and was expected to be released earlier with the mid-level detainees. It further quoted a diplomatic source as saying that the release of Mullah Baradar would top the agenda for Afghan Foreign Minister Zalmay Rassoul, who is visiting Pakistan today at the invitation of his counterpart Hina Rabbani Khar.
The release of Baradar and other key Taliban leaders by Pakistan has been a longstanding demand of Kabul.
The Afghan government wants the release of senior Taliban commanders like Baradar so that it can use their "good offices" for the success of the Afghan process to reconcile with the Taliban leadership.
The sources told the daily that nothing could be said about the release of Mullah Baradar and other key leaders.
Pakistan would first like to see the impact of the release of the mid-level Taliban leaders before making any decision on the fate of other Taliban leaders in its custody, they said.
Image:  Mullah Omar's deputy Mullah Abdul Ghani Baradar