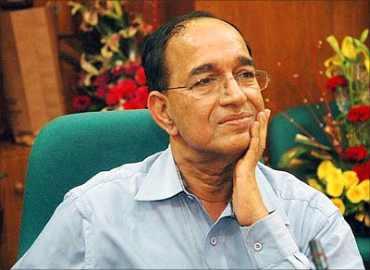 Monitoring of paid news will be a thrust area in the upcoming assembly polls in Gujarat and Himachal Pradesh, with the Election Commission issuing fresh directions to poll officials in the two states to act swiftly against defaulters.
Commission officials said the menace of paid news will be strictly monitored by media certification and monitoring committees at district, state and EC levels.
Shorter timelines will be given to seek replies and to take action thereof against the offenders, they added.
"Paid news is actually a learning process for us also. We tried to improve upon our instructions from election to election," Chief Election Commissioner V S Sampath said.
He said for the first time not only committees will be monitoring paid news at district and state levels, notices will be also served immediately the moment they suspect paid news, giving strict timelines and further action will be initiated after replies are obtained.
"We hope the monitoring of paid news this time will be definitely more effective than in the past," the CEC said.
As compared to the past, very strict timelines are given to committees at the district level because suspected cases of paid news are detected basically at this level, Sampath said.
"So instructions have been given to them giving timelines in terms of number of hours to take cognisance, issue notices and take actions based on the replies," he said.
Chief election and district election officers in the poll-bound states will hold meeting with political parties and their candidates on the issue of paid news and apprise them o the new instructions, the officials said.

Image: Chief Election Commissioner V S Sampath