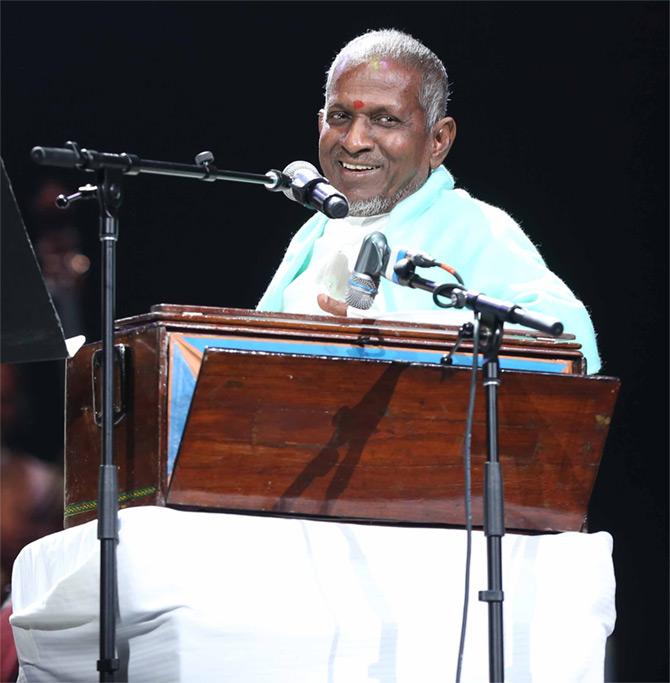 Noted music composer Illayaraja, Hindutava thinker Parameswaran Parameswaran, former Team India captain M S Dhoni were among 85 people chosen for the prestigious Padma awards of 2018.
Among the awardees, 16 are from the category of foreigners, non-resident Indians and three are posthumous.
Illayaraja, 74, who has been conferred with Padma Bhushan in 2009, was selected for Padma Vibhushan, the second highest civilian award after Bharat Ratna.
Besides him, noted Hindustani classical singer Ghulam Mustafa Khan, president of Vivekananda Kendra Kanyakumari Parameswaran Parameswaran from Kerala were honoured with Padma Vibhushan.
Dhoni, cueist Pankaj Advani, former Russian Ambassador to India late Alexander Kadakin, Hindustani classical musician Arvind Parikh, Tamil Nadu-based archaeologist Ramachandran Nagaswamy and Goan artist Laxman Pai were among nine prominent personalities who were honoured with Padma Bhushan.
Keeping its promise of honouring "unsung heroes", the government honoured with Padma awards several personalities who served the poor, set up free schools and popularised tribal arts globally.
Since last year, the Modi government has been honouring "unsung heroes" with the Padma awards to recognise people who have dedicated their lives to working for the poor or have risen from deprived backgrounds to excel in their own fields.
FULL LIST OF WINNERS:
Padma Vibhushan
>> Illaiyaraja -- Art-Music
>> Ghulam Mustafa Khan -- Art-Music
>> Parameswaran Parameswaran -- Literature
Padma Bhushan
>> Pankaj Advani -- Billiards
>> Philipose Mar Chrysostom -- Spiritualism
>> Mahendra Singh Dhoni -- Cricket
>> Alexander Kadakin -- Public Affairs
>> Ramachandran Nagaswamy -- Archaeology
>> Ved Prakash Nanda -- Literature
>> Laxman Pai -- Art
>> Arvind Parikh -- Art
>> Sharda Sinha -- Art