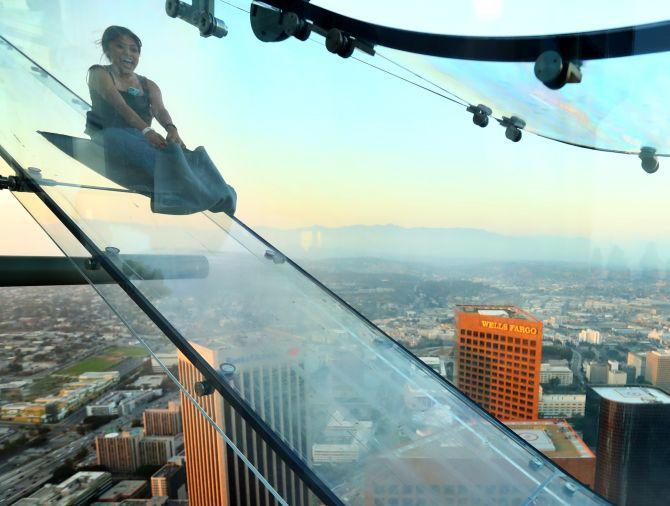 It's not for the faint of heart.
A glass slide nearly 1,000 feet above on the outside of the 70th floor of Los Angeles' tallest building welcomes the brave.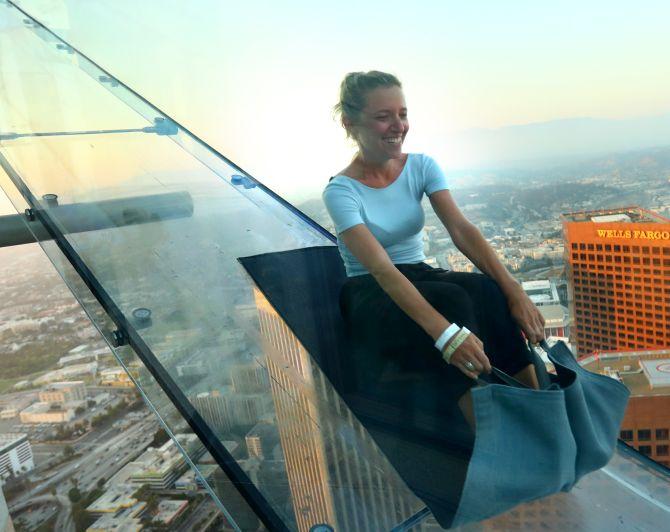 IMAGE: She must be wishing she took the stairs right about now. Photograph:

Mark Davis/Getty Images
The Skyslide, on the 73-floor of the US Bank Tower -- the tallest building on the west coast -- opened to the public on Saturday and allow thrill seekers to slide 45 feet out across the city and down to an outdoor platform on the 69th floor.
According to the building's owner, Singapore-based OUE Ltd., the glass on the fully enclosed slide is only 1 1/4 inches (3.2 cm) thick, but can withstand hurricane-force winds and even a powerful earthquake.
IMAGE: The slide takes four seconds to complete and is pretty much a straight drop down. Photograph: Lucy Nicholson/Reuters
The slide itself takes just four seconds to complete, however riders describe it as both terrifying and exhilarating.
The ride costs $8 (Rs 543) but is an experience like no other.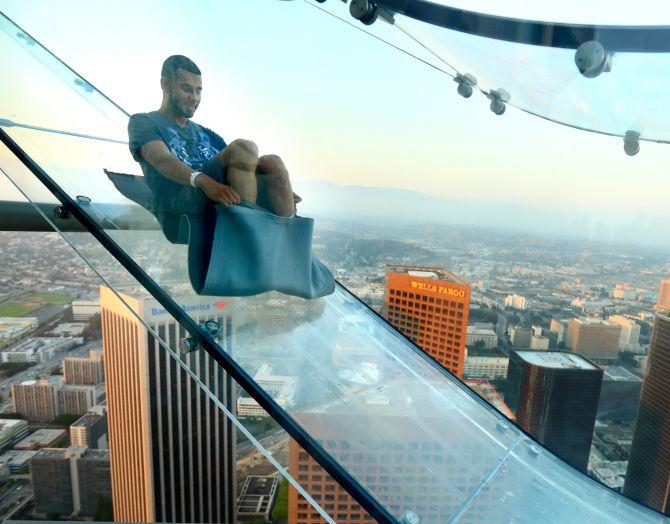 IMAGE: The slide opened to the public on Saturday. Photograph: Mark Davis/Getty Images
The riders climb onto a mat and an attendant helps them inch forward to the mouth of slide. The view? Helipads atop some of the city's tallest skyscrapers, the mountains of San GabrielValley and taxi cabs barely visible on the street below.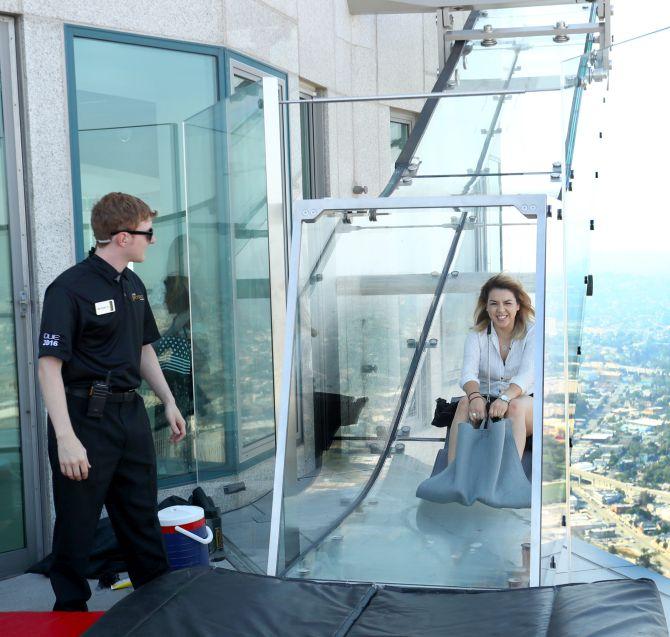 IMAGE: The 45-foot-long slide will carry visitors from floors 70 to 69 as they peer down through 1 ¼-inch-thick glass. Photograph:

Mark Davis/Getty Images
So, if you think you are a daredevil and can laugh in the face of fear, this slide is the ultimate test.
IMAGE: Don't look down is the only advice we can give you for the slide.