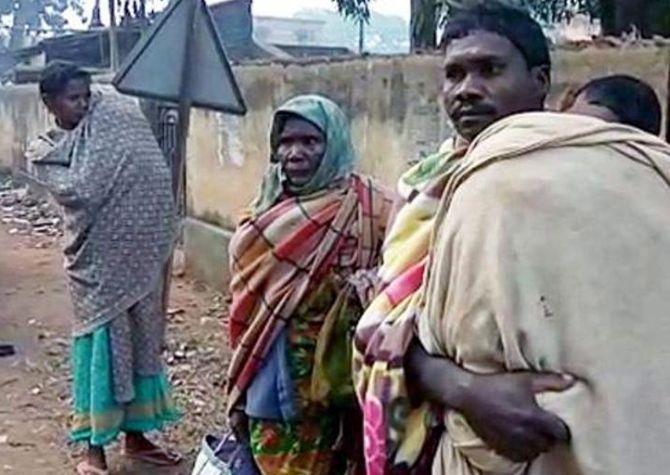 In an another shocking incident in Odisha, a man on Wednesday carried the body of his five-year-old daughter on his shoulder after he failed to get help from hospital authorities.
The man, identified as Gati Dhibar of Pechamundi village, walked over 15 kilometres carrying the body of his daughter, who died at the Palahada Community Health Centre in Angul.
The incident brings back memories of Dana Majhi, who walked for around 10 kilometres carrying his dead wife on his shoulders, triggering nationwide outrage last year.
While expressing grief over the incident, Anil Kumar Samal, district collector of Angul, said an explanation had been sought from the SDMO and action would be taken against the erring staff.
Following the incident, the sub-collector visited the spot and spoke to the family. A security guard and a junior hospital manager have been suspended.
"We will ensure nothing undignified happens to any dead body," Samal said.
Image: Gati Dhibar of Pechamundi village, walked over 15 kilometres carrying the body of his daughter, who died at the Palahada Community Health Centre in Angul. Photograph: ANI/Twitter