Here's a recap of events that occurred in India in the past 24 hours.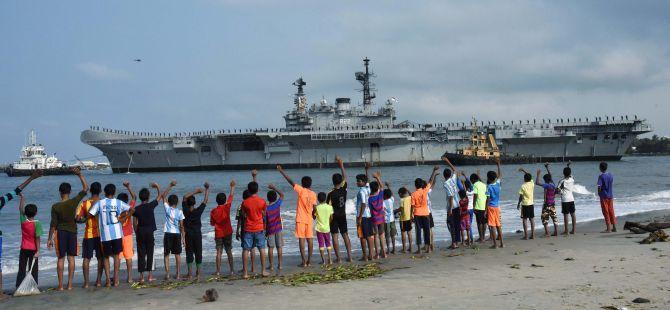 The oldest and longest serving aircraft carrier of Indian Navy INS Viraat sets sail from Kochi for Mumbai where it will be decommisionned. Photographs: PTI Photo
---
Family members of slain BSF soldier Gurnam Singh mourn near his body at Rathana Morh village in RS Pura sector in Jammu.
---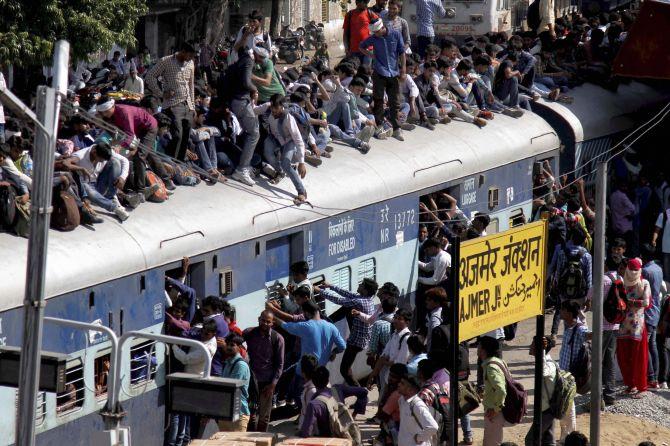 Students travel on the roof of a train after appearing in the examinations for government jobs in Ajmer.
---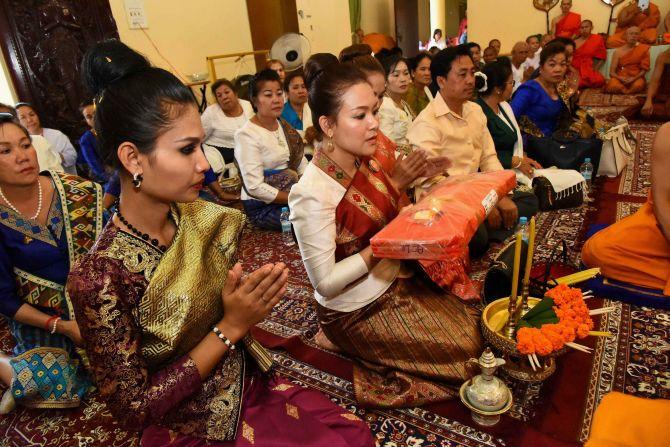 Devotees from Lao PDR at the robe offering ceremony at Lao Temple in Bodhgaya, Bihar.
---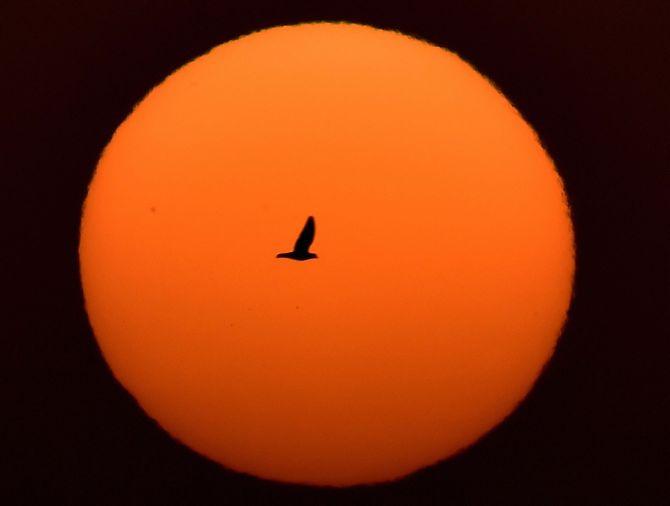 A bird flies past a setting sun in New Delhi. Photograph: Kamal Kishore/PTI Photo
---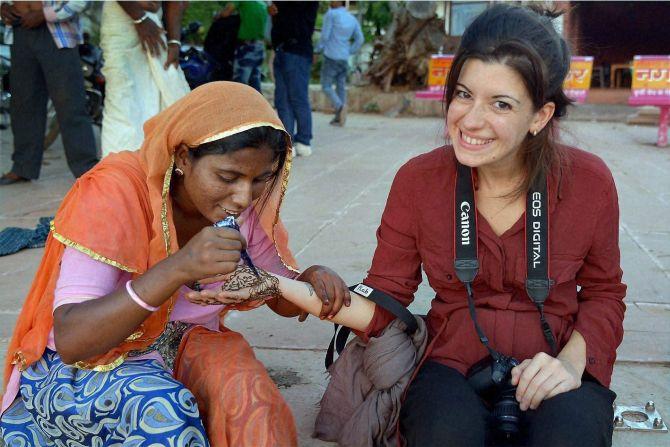 A foreign tourist gets her hand decorated with henna in Pushkar, Rajasthan.
---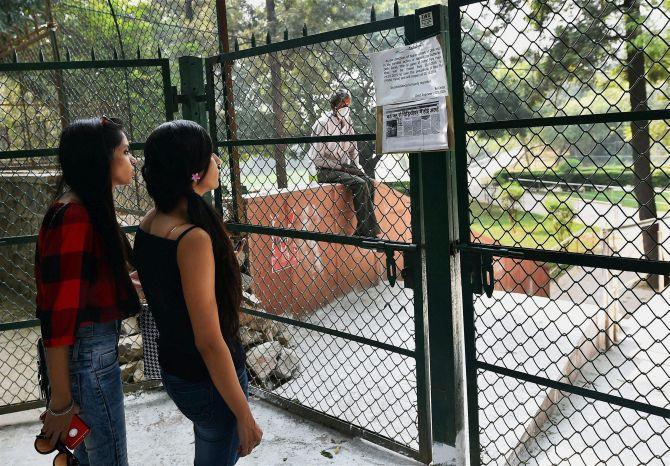 Visitors read closure notice pasted on to the entry gate of the Deer park in New Delhi. City authorities have closed the park after eight birds died of suspected bird flu. Phtograph: Kamal Singh/PTI Photo
---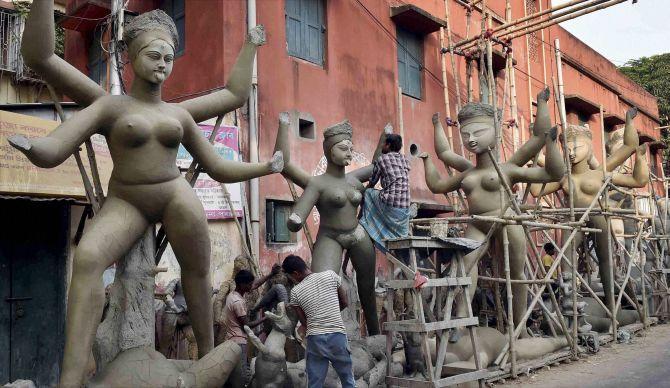 Artists making idols of Goddess Kali for upcoming Kali Puja at Kumartuli in Kolkata. Photograph: Ashok Bhaumik/PTI Photo
---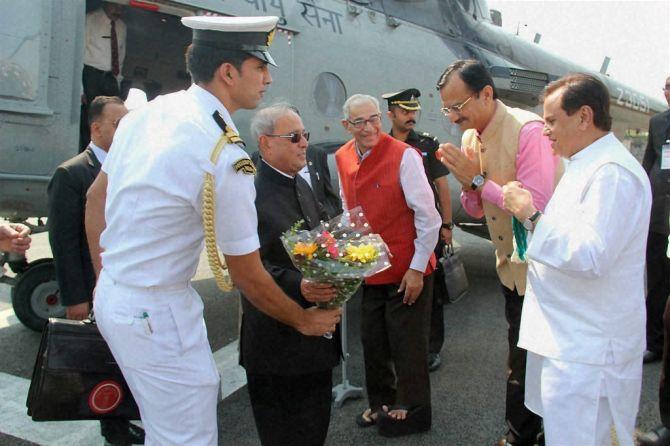 President Pranab Mukherjee being welcomed by Gujarat Governor OP Kohli and Rajya Sabha MP Ahmeda Patel in Bharuch.
---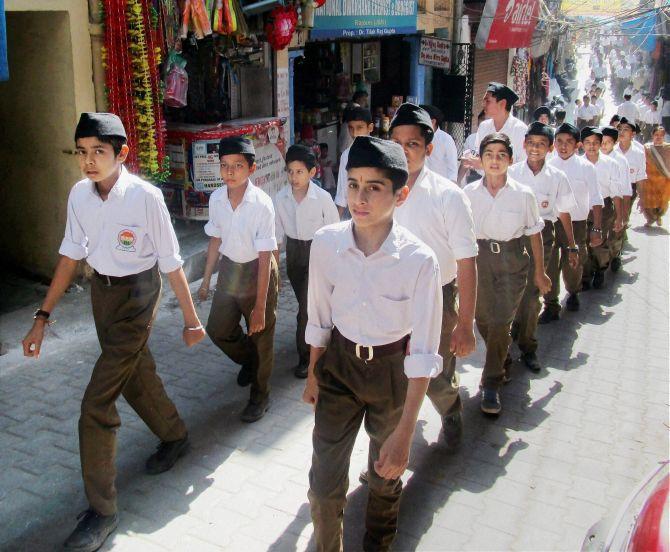 Young Rashtriya Swayamsewak Sangh volunteers march during a function to mark their foundation day in Rajouri.
---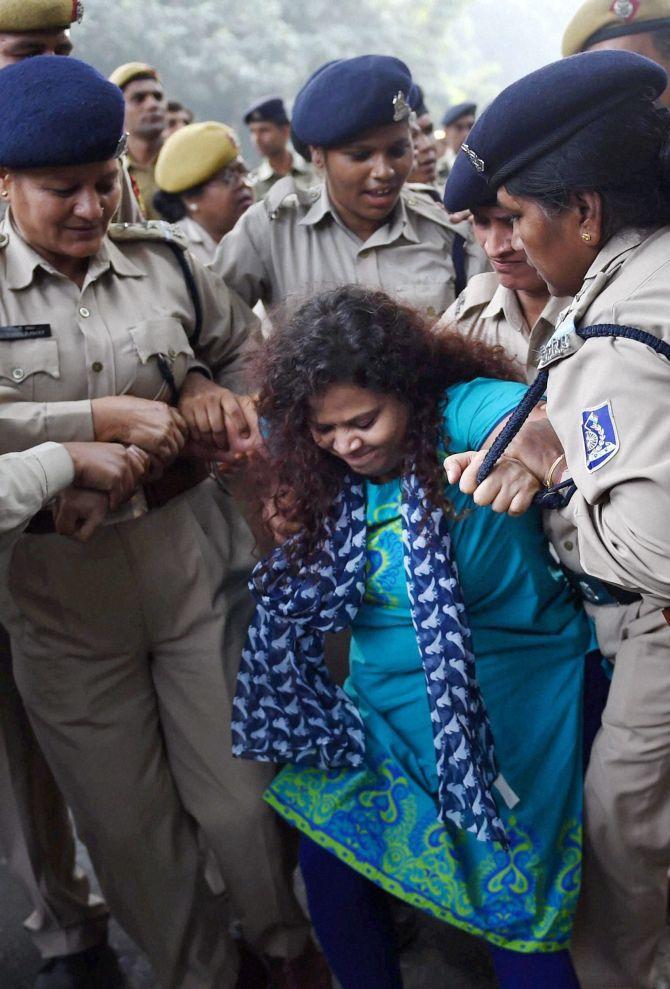 Police try to control one of the female National Students' Union of India members at a protest near the Union home minister's residence over missing Jawaharlal Nehru University student Najeeb, in New Delhi. Photograoph: Subhav Shukla/PTI Photo
---