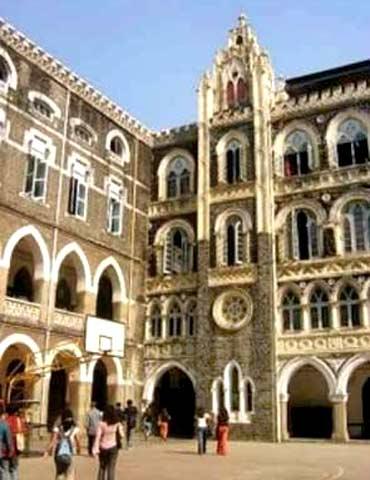 Barack Obama will visit St Xavier's college, arguably Mumbai's best known college, on Sunday.
Tilotamma Kaul takes us on a quick tour of the hallowed institution.
"I went to an Ivy League college in the US and I don't remember my President or Secretary of State ever visiting my college," an American friend of mine told me last week on hearing that President Barack Obama was scheduled to visit St Xavier's, Mumbai.
Mr Obama's visit comes over a year after his Secretary of State, Hillary Rodham Clinton, chaired an education summit at the 141-year-old college.
At the time, we thought that our college being placed under a partial lockdown was stupendous. Little did we know that 16 months later, the most powerful man in the world, the first black man to be President of the United States, would come calling.
I am neither an Americophile nor Obamaniac (?), but like every other recently graduated Xavierite, I would give a limb to be in college right now.
My friends who are still in college have been whining all over Facebook about the 'men in suits and dark glasses snooping around incessantly'.
But where else could you get to see men in suits talking into their sleeves? Well, other than in the movies.
The college, named after the Spanish saint Francis Xavier was governed by German Jesuit priests from its inception until the First World War broke out in 1914. The Germans were detained or repatriated by the British. Priest of Swiss, British, Luxembourgian and Spanish origin stepped in to ensure that the college did not suffer on account of the Great War.
Grants poured in from benefactors after the war. As a result, new wings were constructed, new departments inaugurated and the library was shifted to the central building where it remains today.
Students from around the country enrolled. In 1912, before World War I, St Xavier's, perhaps inspired by the reformative flavour of the Indian freedom movement, threw open its doors to lady students.
The Indo-Gothic style of architecture lends St Xavier's that instant heritage credibility. The greyish brown bricks reveal its age -- thirteen years younger than that other distinguished college in Mumbai, Elphinstone. The latter, once regarded as the Oxford of India, can cite legends of the freedom movement like Gokhale and Ambedkar as its alumni.
The white washed arched windows and somewhat fierce gargoyles that frame the first quadrangle welcomes visitors like President Obama into the college. Each year, the musical event that concludes Malhar, the annual college festival, takes place here, in the quad. It is well ventilated and shady, but on second thoughts, the first quad could be a security risk; the college hall would be more secure for Mr Obama.
Namaste and welcome to St Xavier's, Mr President.