After their chai pe charcha, US President Barack Obama and Prime Minister Narendra Modi addressed the media in a joint presser.
Here are the top quotes from their speeches: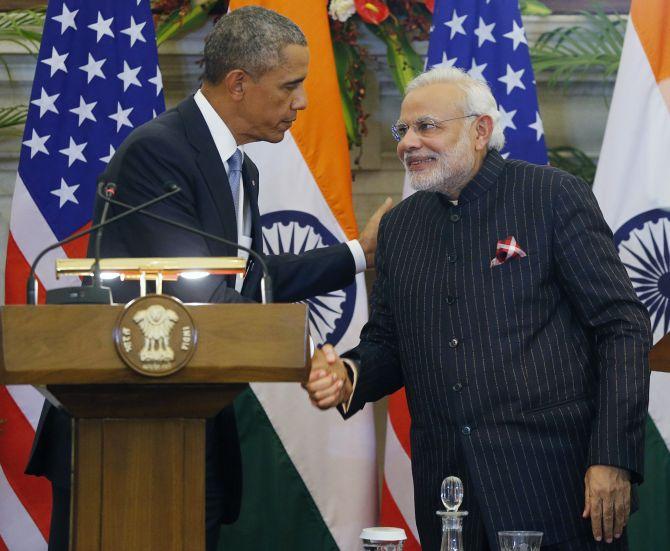 Prime Minister Narendra Modi
1) The Indo-US partnership is a global, natural partnership
2) The success of this relationship is important for our progress and for peace and stability around the world.
3) I see renewed energy in our engagement, thank you for setting the tone last September.
4) Pleased that 6 years after we signed our bilateral agreement, we are moving towards commercial cooperation
5) The civil nuclear agreement was the centerpiece of our transformed relationship.
7) We have decided to take up growing defense cooperation to a new level.
8) Terrorism remains a principal global threat. We agreed that we need a comprehensive global strategy to combat it. Every country must fulfill its commitment to eliminate terrorism.
9) I ask President Obama to lead international efforts to make clean energy accessible to all.
10) Hotlines between Barack and me.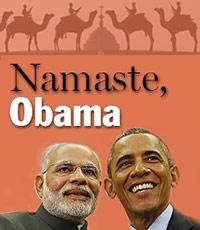 US President Barack Obama
1) Aap sab ko mera pyar bhara namaskar.
2) Obama and Michelle are thrilled to be back in India. I am proud of being the only US president to be invited for the Republic Day celebration and being the only one to visit India twice. This reflects my commitment to deepen ties with New Delhi.
3) Our trade has increased, military exercises increased and we are tackling global problems together. We are ready to take relations to a new level.
4) Modi treated me to chai pe charcha; we need more of those in the White House.
5) Trade and economic relations should be aimed at improving the lives of our people. Trade has increased 60 per cent to the tune of 100 billion dollars. We want that to grow further.
6) We agreed to boost defence cooperation for another 10 years.
7) We discussed what more we can do as global partners. We welcome India's contribution in promoting global health and look to cooperate in international security.
8) New relationship won't be built overnight.
9) In the end, I would like to say chalein saath saath.