US President Barack Obama and Michelle may not have been able to see the Taj Mahal this time but the US First Lady on Tuesday said she will be back in India for a visit to the monument of love.
When asked whether she was disappointed at not being able to see the Taj, Michelle said "I am and I will be back".
Obama and Michelle were scheduled to visit Agra but the trip was cut short as the US President decided to go to Saudi Arabia to pay condolence to the Royal family following death of King Abdullah.
A number of world leaders and their spouses have visited Agra to see the Taj Mahal, a UNESCO world heritage site.
Here's a look at some of these famous people's visit: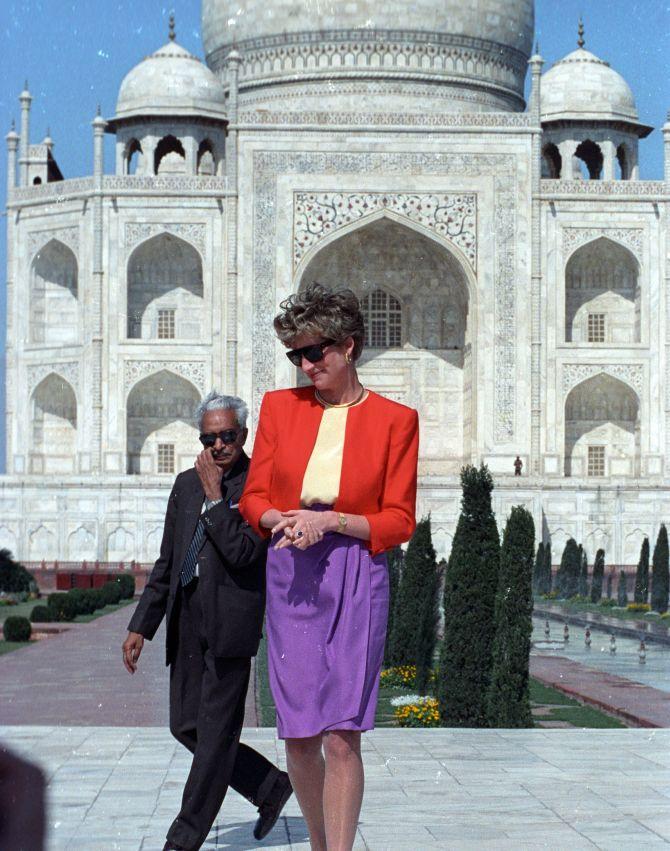 In 1992, Princess Diana created quite a stir when she visited the Taj Mahal on her own. The bench she sat on during her trip is now affectionately known Lady Di's Chair. The image gained significance when the royal couple separated just a few months later. Photograph: Ulli Michel/Reuters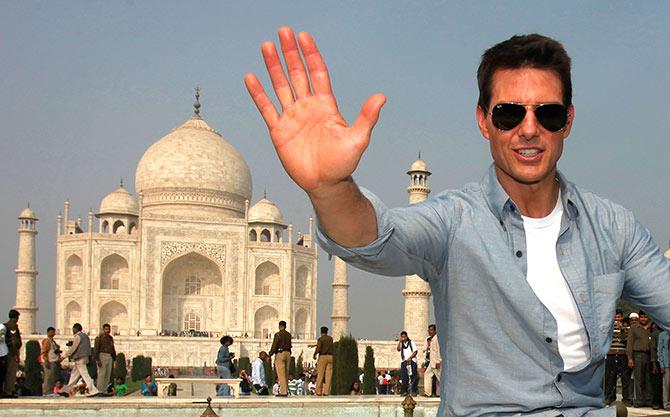 In 2011, Hollywood superstar Tom Cruise was mesmerized by the Taj when he visited the beautiful structure during his promotional tour of Mission: Impossible - Ghost Protocol. Photograph: Adnan Abidi/Reuters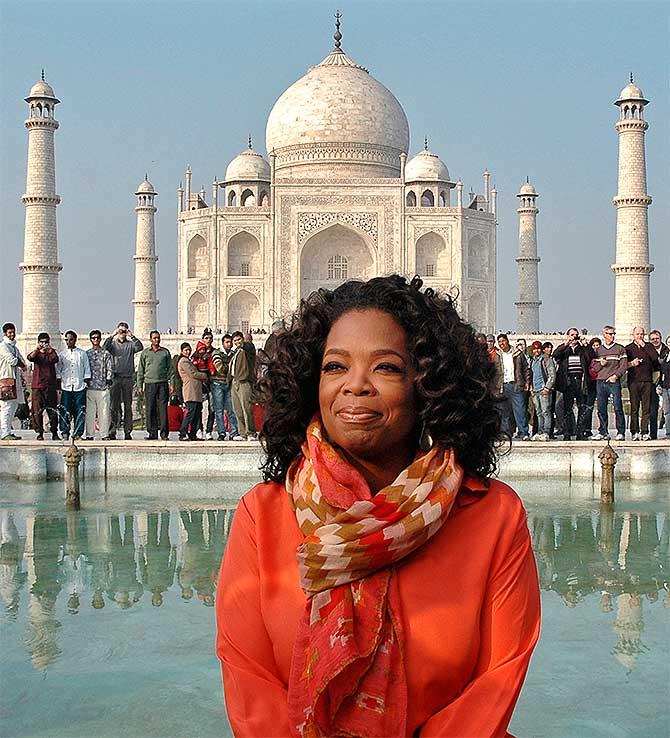 US talk show queen Oprah Winfrey visited the Taj Mahal in 2012. She spent more than an hour while her camera crew captured the 17th century marble marvel from various angles for her new talk show. Photograph: Brijesh Singh/Reuters
Former Pakistan President General Pervez Musharraf and his wife Sehba fell in love with the 17th century marble structure during their visit to the country in 2001. The architectural splendour of the Taj Mahal bewitched the tough soldier in the Pakistani president, who confessed that it was 'love at first sight' for him. Photograph: Reuters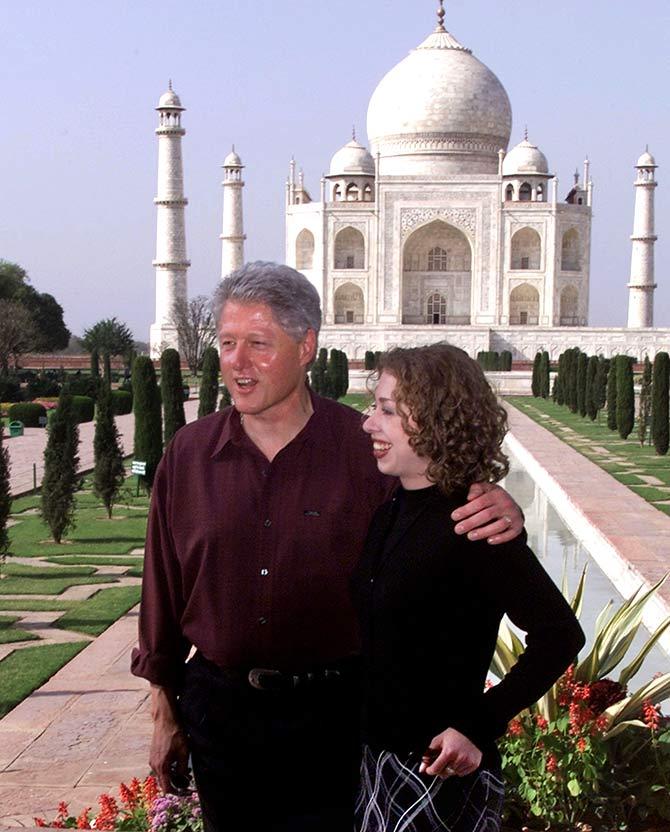 Former US President Bill Clinton was struck by what he called 'the world's most beautiful structure' and said that he was so moved by the beauty that he did not did not want to leave. He was accompanied by his daughter Chelsea to Taj during his presidential visit to India in 2000. Photograph: Reuters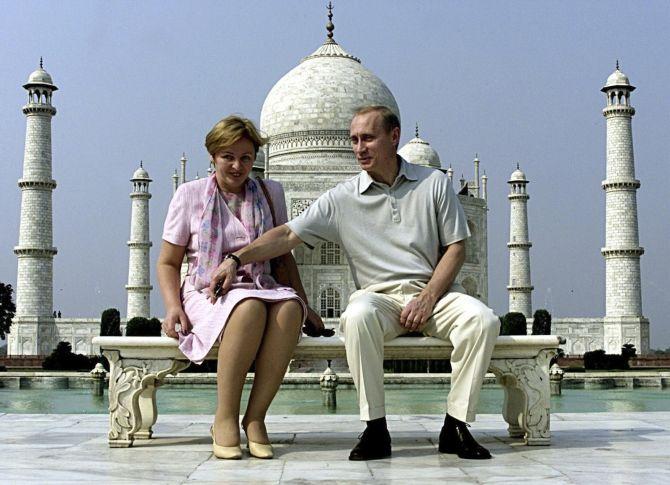 In 2000, Russian President Vladimir Putin and his then wife Lyudmila visited the Taj Mahal. He had then said India should be proud of its share in world heritage. Photograph: Pawel Kopczynski/Reuters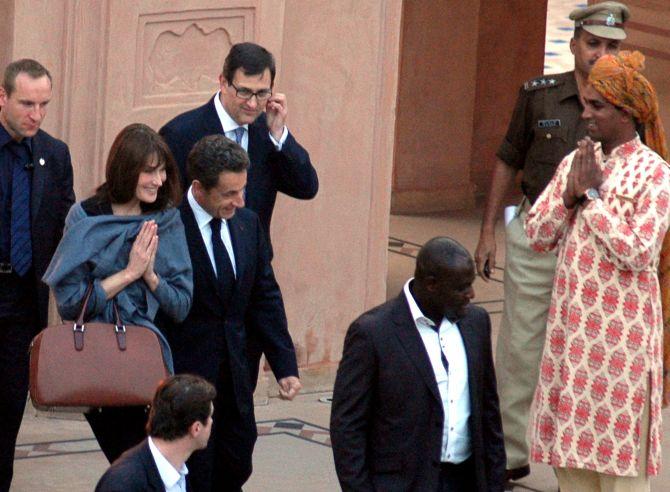 Former France's First Lady Carla Bruni-Sarkozy with then President Nicolas Sarkozy at the Taj Mahal during their 2010 visit. Photograph: Brijesh Singh/Reuters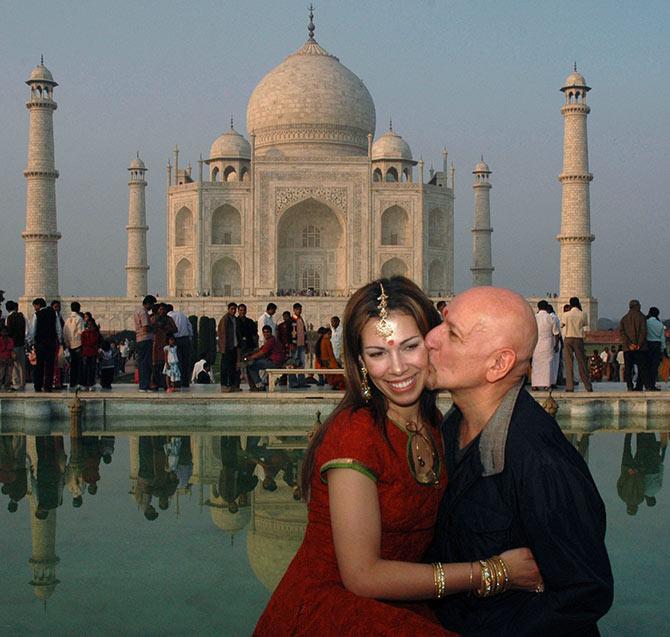 British actor Ben Kingsley and his wife Daniela at the Taj Mahal back in 2009. Kingsley, best known for his Oscar-winning role as Mahatma Gandhi, spent 2 hours at the venue, soaking in its grandeur. Photograph: Brijesh Singh/Reuters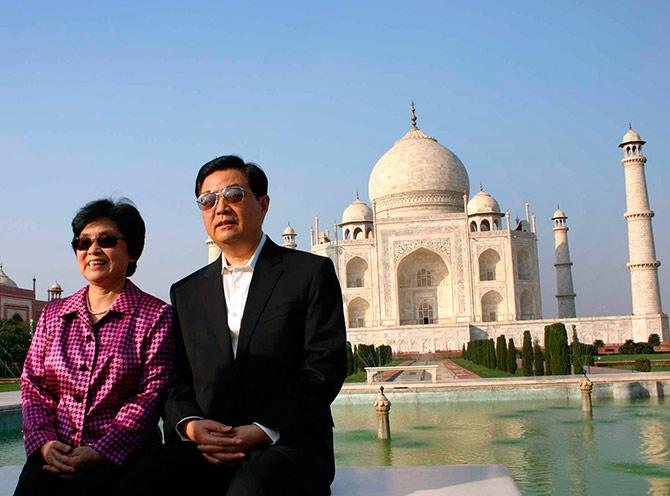 Former Chinese President Hu Jintao visited the Taj Mahal along with his wife Liu Yongqing in 2006. He found the 17th century monument of love "marvellous and a wonder of the world". He spent an hour, taking a guided tour of the white marble monument built by Mughal emperor Shahjahan in memory of his wife Mumtaz. Photograph: Reuters